Message From the President 2023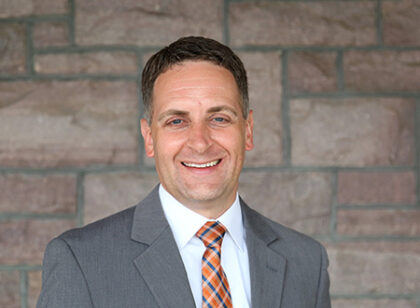 Since our doors first opened nearly 40 years ago, the Sioux Falls Area Community Foundation has been working to inspire charitable giving that helps enrich our community and improves the quality of life for people and families across our area.

While our mission is, and will always be, our North Star, the way we pursue it and advance it is always evolving. As our community grows and changes, as challenges and opportunities surface, and as we learn from our nonprofit partners about what's working and what isn't, we're always reexamining how philanthropy can help develop solutions for some of our most pressing issues.

There's no doubt that philanthropy has helped shape Sioux Falls into the vibrant city it is today. But, I would argue that in the coming years, philanthropy has the potential to play an even greater role in addressing some of our most complex challenges — issues like homelessness, after-school care for our kids, addiction, and mental health.

Over our last fiscal year, we've been proud to work with civic leaders, nonprofits and community members to help study these issues, foster dialogue around potential solutions, and explore if or how philanthropy can help.

As we look forward to continuing this work in the year ahead, we also celebrate the extraordinary ways philanthropy is impacting our community today. In the pages that follow, you'll meet neighbors who are enriching our area through their creativity and generosity, you'll meet nonprofits who are working to serve those in need, and you'll meet volunteers who are stepping forward in service and leadership.

The spirit of philanthropy is about people helping people for the greater good of all, and that spirit is alive and well across our community. We are a community of givers, and I'm certain that, by working together, we'll continue to find ways to build and strengthen this special place we all call home.

Thanks, as always, for believing in our mission, and for supporting our community.
Sincerely,

Andy Patterson
President