Inside the virtual pathways of the Network of Care, whole-person care is not just a buzzword, it is a reality.
Meet the visionaries behind this growing digital platform designed to connect local nonprofits through a shared system of record.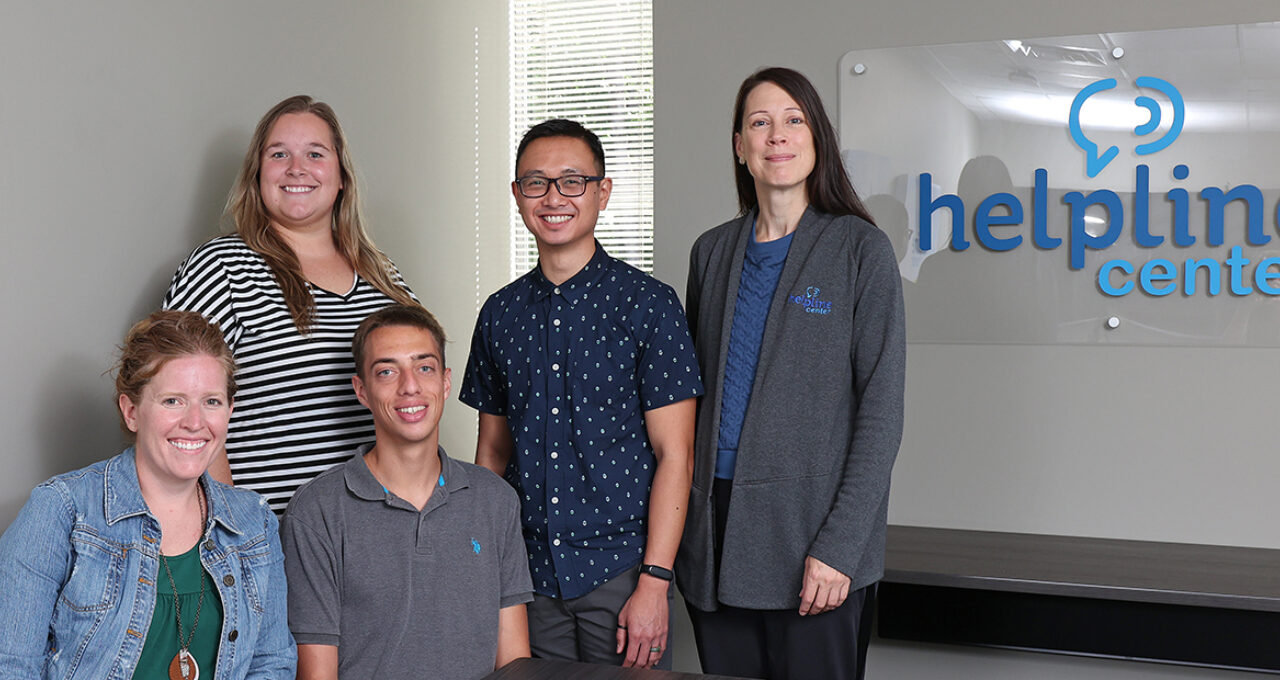 When the Helpline Center launched the Network of Care in 2018, it was with the belief that the power of many is greater than the power of one. The idea of connecting nonprofits through a shared database was intended not just to streamline processes, but to harness the collective wisdom, resources and expertise of organizations across all sectors to better serve the multi-faceted needs of those experiencing social and economic hardship.
"Because the Helpline Center operates 211, which provides information, resources and referrals, we always were left asking the same questions like, 'Did the caller take advantage of the information we just provided?' and 'Did they get the help they were looking for?' We really did not have a good way of answering those questions," said Janet Kittams, chief executive officer of the Helpline Center. "We knew how many people called us, we knew how many times people needed food or housing, but we didn't really know if they received the service and, if they did receive the service, we didn't know what happened next."
"We care about the people who reach out to us, so we've always wanted to know how the Helpline Center could play a greater role, not only in connecting people to the resources they need, but in helping to create a stronger, healthier community," she said.
Today, thanks in part to grants from the Sioux Falls Area Community Foundation, as well as charitable gifts from donor advised funds, the Network of Care is doing just that. With 16 nonprofit partners to date, and more on the horizon, the platform is making a profound impact on the lives of individuals and families across our area.
"The Network of Care is the epitome of what we're working toward at the Sioux Falls Area Community Foundation — building connections that strengthen our community and helping individuals and families thrive," said Patrick Gale, the Foundation's vice president for community investment. "It's been an honor to help this innovative idea come to life."

How it Works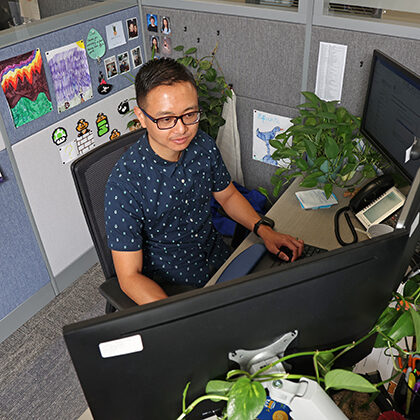 Through the Network of Care, nonprofits can transcend organizational boundaries by not only providing reactive care, but by unlocking the potential to provide proactive whole-person care that addresses some of the underlying social determinants that shape our lives, said Shauna Batcheller, program director for the Network of Care.

"Each nonprofit ultimately serves segments of the population based on the services it provides. The Furniture Mission, for example, provides furniture for those in need, but it's not addressing food needs or housing needs or other social needs that an individual might have," Batcheller explained. "The Network of Care makes those connections and ultimately facilitates the referral process."
"So often, those in need are told to 'go here for this, and go there for that, and for this place, you'll need these documents, and for that place you'll need these other documents.' It's overwhelming for people who are most likely already in a crisis situation," she said. "With the Network of Care, nonprofits now have access to information that will tell them if a client qualifies for its services, without the client having to bear that responsibility. It streamlines the process for clients and it increases the likelihood of individuals getting the services they need."
The referral process is a proven model that works, Batcheller said.
"Research has shown that when clients are forced to try to track down programs or services themselves, their connection rate is very low. But when a service provider takes the lead by gathering information and reaching out to the client directly, the connection rate increases to 75 percent. That's huge," Batcheller said.

The Network of Care is a testament to the power of innovation, compassion, and a belief that, by working together, we can provide better care to those who need it most.

— Patrick Gale, Vice President, Community Investment
The Power of Data
At its core, the Network of Care is about connecting nonprofits to provide better care for those in need. But deep inside the Network's virtual hallways, valuable and insightful data is waiting to be mined.
That data, the Helpline Center says, is key to creating a brighter tomorrow for our community.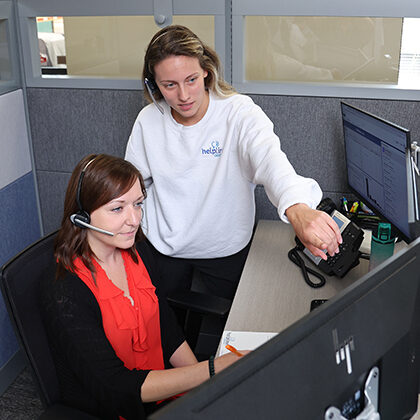 "We're continuing to add critical data that will provide better insights on the needs that exist throughout our community," said Betsy Schuster, the Helpline Center's vice president for program development.

That includes identifying gaps in care and/or duplication of services, as well as insights into potential solutions.
"We just developed and launched a social needs assessment that social workers, community health workers, and case managers can administer to help identify related needs like housing, food, transportation, employment and education," Schuster said.
"Most of the time, individuals who are in crisis can only see the crisis in front of them. They likely can't see other potential crises they may have all around them. So through a social needs assessment, we can better identify other risks and needs they have. Ultimately, the Network of Care is empowering case managers to be able to better connect the dots instead of relying on a person in crisis to be the historian of where they've been and what they may need to be able to get back on their feet."
Serving a Growing and Changing City
As Sioux Falls grows and changes, Kittams said the Network of Care will become more important than ever.
"Our community is growing. We have individuals who are new to our community. And the needs of individuals are more complex than ever before. Oftentimes, people have multiple needs, which means interacting with a variety of nonprofit organizations," Kittams said.
"The Network of Care allows that to happen efficiently and seamlessly. We want to be able to connect people to the services they need to get stable, and to become contributing members of our community — that's our ultimate goal."
Impacting Homelessness
Up next, the Network of Care will play a major role in helping to address the growing issue of homelessness in Sioux Falls.
Following the recommendation of the Homeless Task Force, the City of Sioux Falls is providing financial support to the onboarding of new agencies to the Network of Care over the next three years.
"Having better data — data that can really show us where the needs are, what areas we're missing, and where the gaps are — will allow us to better serve our neighbors in need, and it will help us better understand our growing community," Kittams said.
"The support from the City is huge. Many community organizations have been unable to join the Network of Care because they couldn't afford the software and licensing. This changes that," Kittams said. "It's been wonderful to talk with different agencies in Sioux Falls about the Network of Care and to let them know the cost barrier has been removed."
"There are so many dots to connect when it comes to getting someone housed," Kittams said. "So having a clearer data picture in terms of what different agencies are doing to achieve that goal, and to be able to share that information with all the housing navigators and coordinators throughout the city, that will be huge."
---
Learn more about the Network of Care at helplinecenter.org. Photos by Emily Spartz Weerheim.