Plan Today to Give Tomorrow
Express Your Values, Maximize Your Charitable Impact
Planned gifts, sometimes called estate gifts, allow you to support your favorite nonprofits during your lifetime and beyond. When you give through your will, you'll enjoy financial and tax benefits while also helping ensure that the work of your favorite nonprofits will endure for generations to come.
Planning for how you want to give after your life also influences how others will remember you. In that regard, planned giving is an opportunity for you to transfer more than just your wealth — it's a chance to express your values, celebrate your passions and lift up important community priorities.
Planning your philanthropic legacy enables donors to make larger gifts than they could from ordinary income. Some planned gifts even provide lifelong income to your family. Other gift plans use estate and tax planning to provide for charity and heirs in ways that maximize the gift and/or minimize its impact on the donor's estate. We can help you determine which planned giving option is right for you and your family.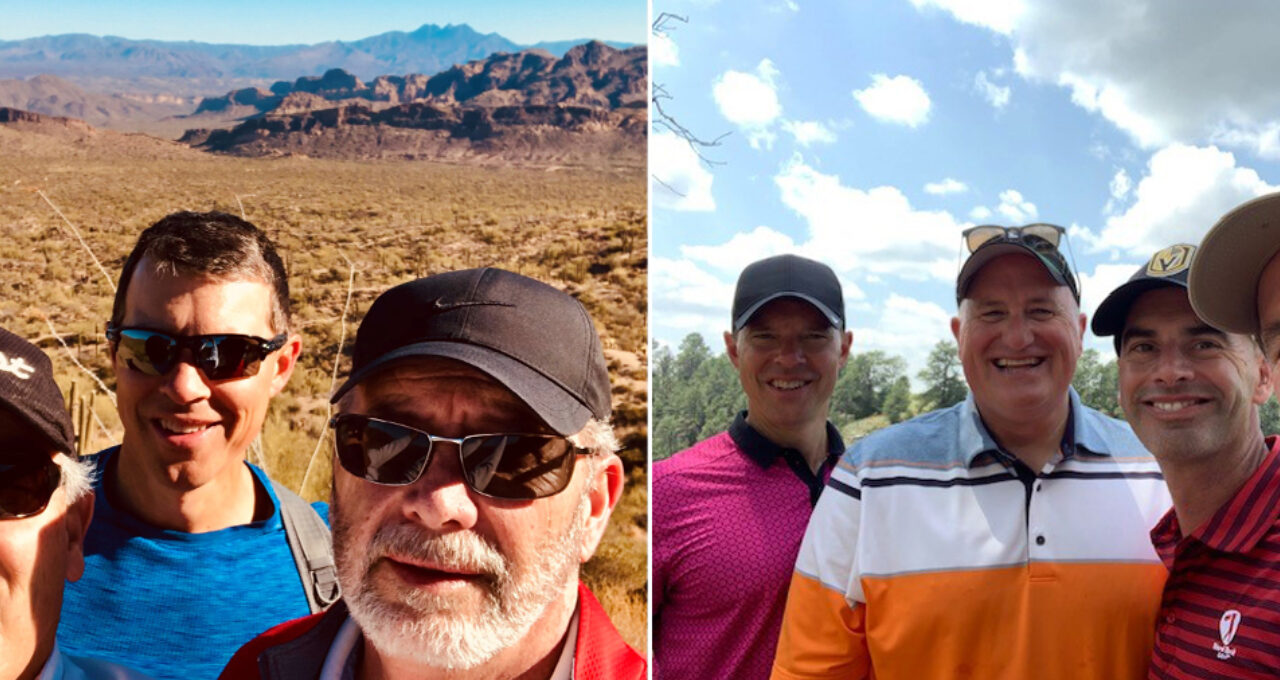 Legacy planning helps you
Express your core values
Whether it's education, arts and humanities, environmental preservation or the alleviation of suffering — it's an opportunity to transfer more than just your wealth.
Maximize your desired impact
Having a legacy plan in place provides the maximum benefit to your community and the organizations which mean the most to you. It also allows you important estate and financial advantages — allowing you to give in the most effective and beneficial manner.
Explore Planned Giving Options
Working together, we help create your legacy and achieve your goals. Our commitment is to fulfill your philanthropic vision now, and forever.
We can work with a variety of planned giving options, including:
Bequests
Life Insurance Policies
IRA/401K Plans
Charitable Lead Trusts and Charitable Remainder Trusts
Charitable Gift Annuities
---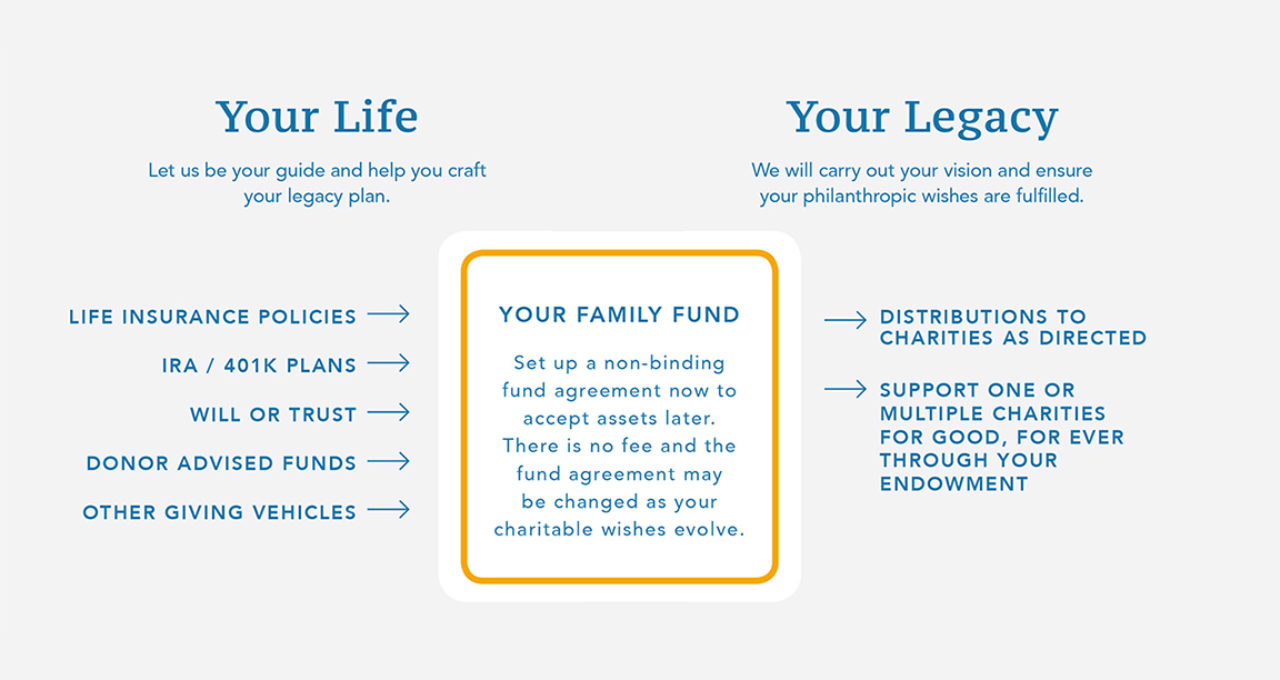 ---
Legacy Society
When you establish a planned gift, you become a member of our Legacy Society. As a Legacy Society member, you are a part of a distinguished group of individuals who are investing in the future of our community.
See members of our Legacy Society.