The Toy Lending Library believes that limited resources and financial hardships shouldn't overshadow the transformative power of play.
Thanks in part to a Community Foundation grant, this special nonprofit is providing area families access to toys designed to foster creativity and strengthen the imagination.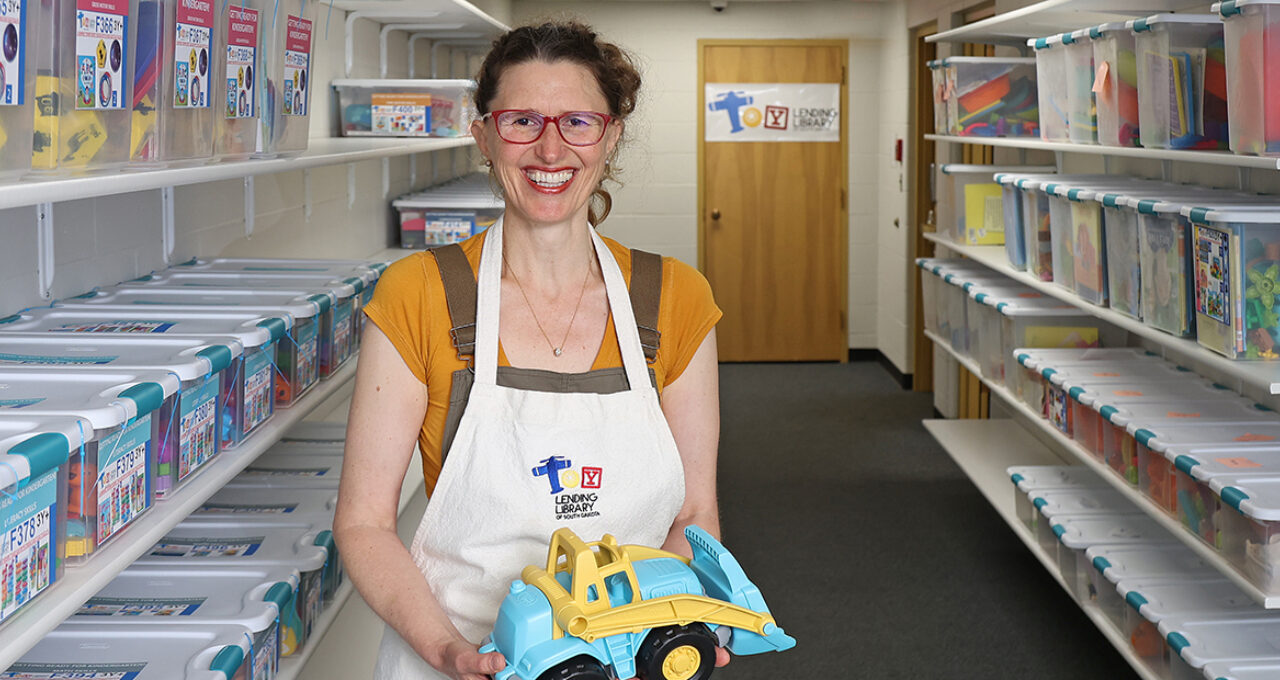 Anelis Coscioni was looking for a way to make a difference when she learned about an issue facing a growing number of families across Sioux Falls.
"I was touring some classrooms with the Head Start coordinator and she told me a lot of families in Sioux Falls didn't have toys for their kids," Coscioni said. "I believe in the power of play and the impact it has on the lives of kids, so I wanted to do something to help, Coscioni said.
In 2015, she worked with the Soroptimist Club of Sioux Falls to launch the Toy Lending Library, a nonprofit dedicated to creating opportunities for children 0-5 to enhance their learning development through play.
"Studies have shown that children ages 0-5 who play regularly have enhanced learning development in a variety of areas including problem-solving and communication," Coscioni said.

Play is the best way to learn — play promotes creativity, physical and emotional health, and school readiness.

— Anelis Coscioni, Toy Lending Library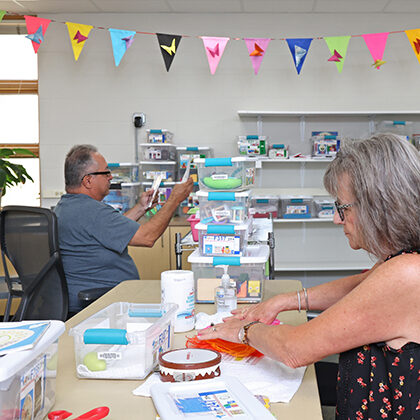 How it Works
The Toy Lending Library is headquartered inside the First United Methodist Church downtown, where neatly labeled toy boxes line the shelves. Each label features images of the toy inside, the age it's designed for, and the skills it teaches.

"We use pictures on the labels so even if you don't know English, you'll know what you're getting," Coscioni said.
Families can check out a toy box from the Toy Lending Library's main location, or from one of 16 different sites across the area, including each of the city's public libraries and the Bookmobile.
After the boxes are returned, the Toy Lending Library's army of volunteers steps in to clean, sort and organize the toy boxes for the next family to use.
"We have a robust cleaning and sanitation process, so families and caregivers know the toys are clean and ready to go once they open a box," Coscioni said.
Steady Growth
The Toy Lending Library's continued growth illuminates the changing needs of our growing community, said Patrick Gale, the Foundation's vice president for community investment.
Since the Toy Lending Library's founding, families have checked out or renewed more than 21,000 toy boxes. More than 700 boxes were checked out in June 2023 alone — that's compared to a total of 250 boxes that were checked out for the entire year in 2015.
That growth is why, earlier this year, the Foundation awarded a grant to the Toy Lending Library to help ensure its long-term sustainability. The grant will help the Toy Lending Library move from being a completely volunteer-led organization to one with a paid executive director position.
Gale said the grant illustrates the Foundation's commitment to investing in causes and ideas with the promise and potential to create positive change.
"For us, an investment in the Toy Lending Library is ultimately an investment in our kids," Gale said. "This special organization is not only helping hundreds of kids across our area learn, develop and thrive, it's bringing joy to families, and it's supporting our environment by giving gently used toys a new purpose. We're excited that this grant will help the Toy Lending Library continue to grow in innovative and sustainable ways, ensuring it remains a valued resource for families in our community."
For the Toy Lending Library, the grant has been a game-changer. "The goal is for the organization to be self-sufficient, but that's hard when your product is free," Coscioni said. "The support from the Foundation will help us operate more efficiently, research new ideas, and create new processes that will enable us to serve even more kids and families. We're so grateful for this grant."