"We've been blessed in so many ways. We believe we have a responsibility to pay that forward."
The story of Rick and Gleyns Hull reminds us that the choices we make, the seeds we plant, and the compassion we extend along the way can indeed change lives and strengthen communities.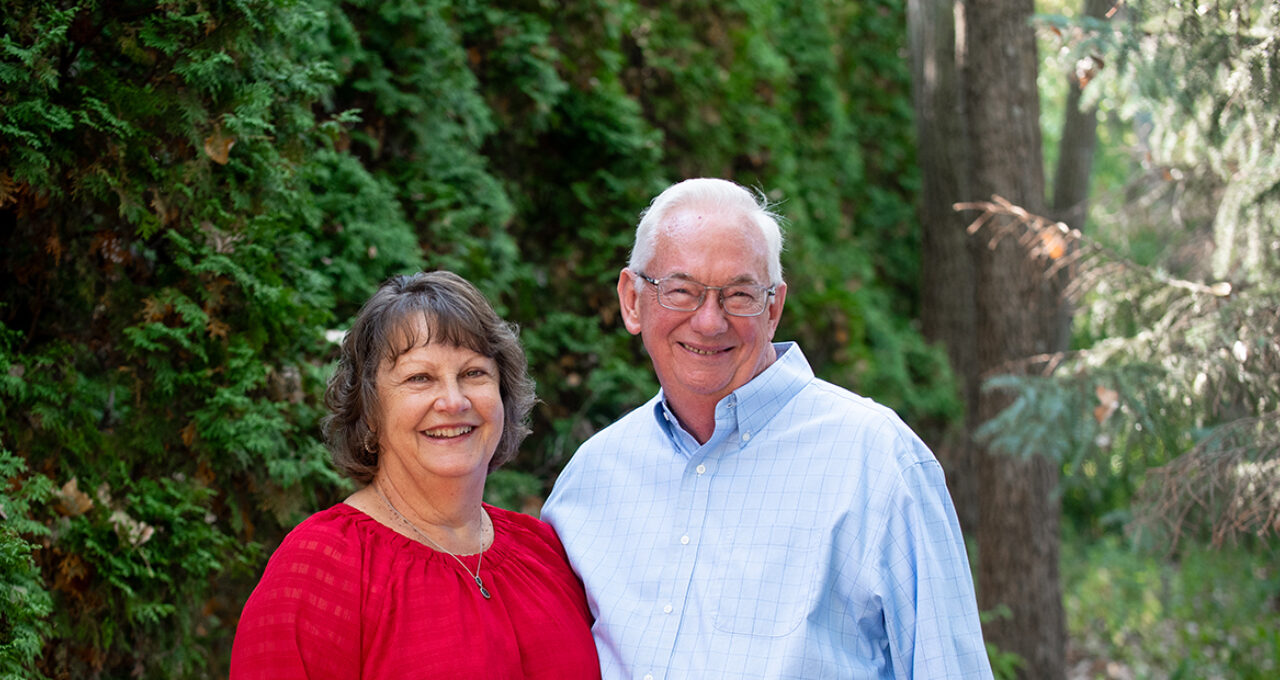 For retired business owners Rick and Glenys Hull, philanthropy has always been about an attitude of gratitude.
While their giving supports a variety of areas, their philanthropy is mainly focused on hunger, homelessness and children.
Although they understand the need to support basic needs, the Hulls are looking for ways to break the cycle of poverty. To that end, they're focused on helping kids dream bigger dreams and find their way to brighter futures.
"You can't be what you can't see," Glenys said. "So we want to help create opportunities for kids that will inspire their dreams."
Looking Back and Looking Ahead
For the last 25 years, the Hulls have owned and operated Johnstone Supply locations in Sioux Falls and around the region. Shortly after announcing their retirement last spring, the couple reflected on how their humble beginnings in Upper Michigan played a role in shaping their decisions, their outlook on life, and their approach to giving back.
"Both of us grew up with very little. But at the time, we didn't realize how little we had," Glenys said.

Rick agreed. "As a kid, my first house had three rooms — a kitchen, living room and a bedroom for the four of us. We didn't have insulation or indoor plumbing. We had a wood stove in the kitchen and an oil burning stove in the living room. In the winter, the bedroom was closed off and we all slept in the living room. I can remember my mom and dad going for commodities and coming back with cheese and pancake mix. I've had more pancakes than you can imagine," he said, laughing. "We didn't have much, but we were happy."

After high school, they worked hard to get through college — sometimes working more than 50 hours a week in addition to their classes. After Rick's graduation from college, he began a career in retail leadership. His work took the couple to various cities in several states before they eventually settled in Sioux Falls in 1986.

"When we think about the success we've had, from our beginnings and where we came from — we just feel so grateful," Rick said. "It's why so much of our giving focuses on helping kids. We believe that's how we can really make a difference and impact meaningful change — change not only for today, but for generations to come."

As their retirement begins, the couple is looking forward to starting a new chapter in their philanthropy.
"We're thinking about philanthropy a lot and we've had a number of conversations with the Foundation about needs throughout the community and what we can do. We're excited about the possibilities ahead," Glenys said.
Connecting Passion to Purpose
For the Hulls, the Community Foundation has been a partner in bringing their charitable dreams to life.

"The Foundation has been a great resource for us in our giving," Glenys said. "They've been willing to research charitable giving opportunities to help us learn about different causes and to understand the impact our giving can have."

Rick agreed.

Many of our charitable ideas would not have come to life without the Foundation. It's been a pleasure working with the Foundation team because they not only understand the needs that exist throughout our community, they also listen and understand our passions and what we'd like to accomplish.

— Rick Hull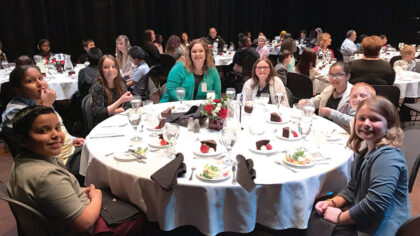 Such was the case about 10 years ago when the Hulls shared their desire to give in support of experiential learning opportunities for local elementary school kids.
The Community Foundation worked with the Hulls, the Washington Pavilion, and the Sioux Falls School District to create a field trip program for fifth grade students at Title 1 schools. Thanks to gifts from the Hulls, hundreds of fifth graders have had a chance to experience a live performance inside the Pavilion's Mary W. Sommervold Hall, to learn fine dining and communication skills, and to enjoy a full-course lunch.
For the students, the field trips are a memorable and meaningful experience that opens their eyes to future opportunities.
"Thank you for this opportunity that I will never forget," Maximiliano, a fifth grader at Lowell Elementary wrote in a thank-you card after his field trip.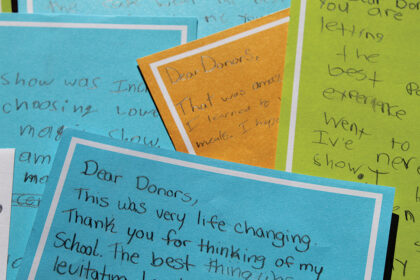 Chivalry, a fellow fifth grader at Lowell, agreed, writing that the Hulls inspired her to want to give back one day.
"You brightened my day," she wrote "I hope I can do something someday like you did for me."
That's the beautiful thing about giving, the Hulls said. Kindness that inspires kindness.
"When you give back, it comes back to you in so many ways. The joy of giving really is priceless," Rick said.
---
Photos above by Jackie Adelmann.