Winter Newsletter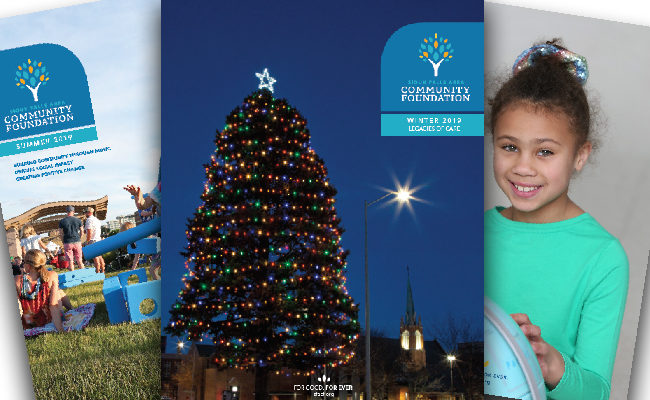 Today, the Sioux Falls area is a thriving, vibrant community thanks, in part, to hundreds of individuals and families whose legacy plans – plans for giving after one's life – have created important endowments that provide meaningful and vital ongoing support to nonprofits throughout our area.
In this issue, we're celebrating those who, by planning to give after their lives, have left lasting legacies of care.
Cover photo by Emily Spartz Weerheim.