Write Your Story
When applying for scholarships, it's important to stay true to yourself.
Our scholarship reviewers want to get to know the real you!
Share What Makes You, You!
Completing your scholarship application with honest, insightful content that most accurately describes not only your academic and financial standing, but also your interests, hobbies, and unique characteristics will help scholarship reviewers get to know the real you.
Tips for Writing a Great Scholarship Essay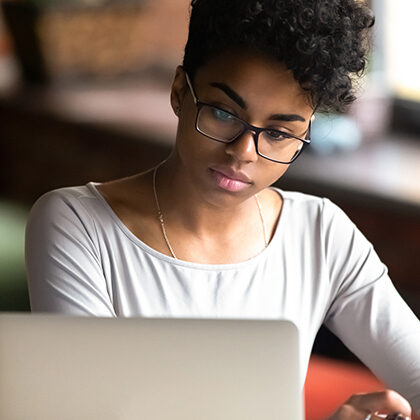 Structure your essay with a clear introduction, body and conclusion.
Follow the instructions and answer the prompt.
Read through and understand the history behind the scholarships you are applying for. Many of our scholarships are memorial scholarships, set up by individuals after the passing of a loved one. Understanding the history and the scholarship donor's intent will help you write a more powerful narrative.
Be honest and authentic in your essay.
Be precise and concise.
Revise the essay yourself and also ask a trusted teacher, family member, peer, or friend to take a look at it.
Don't wait until the last minute but instead allow yourself time to plan.
Proofread and ask for help.
Write about something you care about.
Write several drafts.
Don't reiterate what you have already explained in the application.
Answer the question(s) being asked.
Edit your essay.

Additional Resources
Check out these articles for more essay-writing tips and advice:
How to Write a Scholarship Essay and Win BIG — scholly.com
13 Tips to Bring Your Scholarship Essay to the Next Level — goingmerry.com
Crafting an Unforgettable College Essay — princetonreview.com