Meet those who stand as catalysts for ...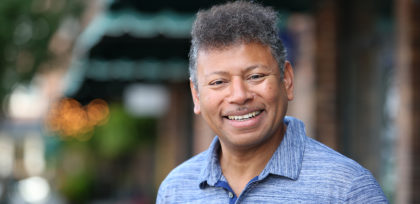 Meaning and Purpose
Titled "Catalysts," the artwork featured on our Annual Report's cover was created by local artist Hector Curriel. A native of Lima, Peru, Curriel came to the U.S. in 2001 in search of the American Dream. He designed this piece in celebration of what he called the "cause-and-effect momentum" he sees in the Sioux Falls area today. Read the story.
---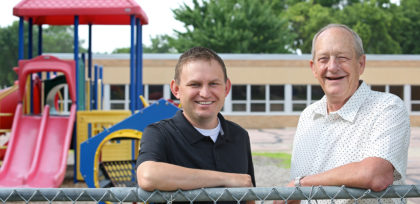 Bold Ideas
Four years ago, the Community Foundation helped convene a coalition of dreamers, doers, believers and investors who helped create a preschool partnership program for local families in need. Today, thanks to the Foundation's continued advocacy and support, the Hope Coalition is creating a brighter future for kids throughout our community. Read the story.
---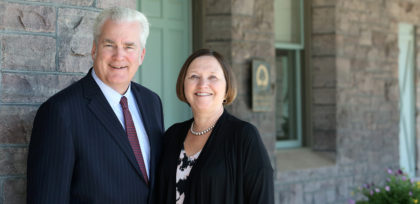 Collaboration
Together, they have dedicated their time, talents and their treasure to help make the Sioux Falls area an even better place to live, work and play. Meet Bill and Lorrae Lindquist, our 2019 Friend of the Foundation honorees. Read the story.
---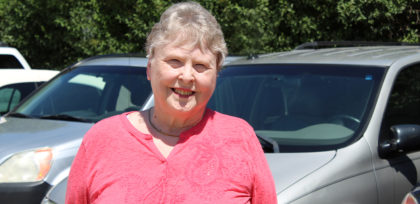 Empowerment
Thanks to a recent grant from the Community Fund, Sioux Empire Wheels to Work is now poised to embark on a new campaign to further advance its mission: empowering families, one car at a time. Read the story.
---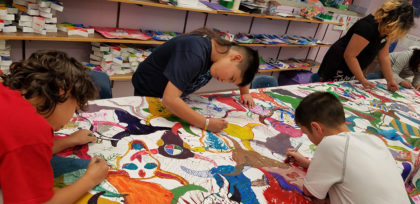 The Power of Art
Last spring, aspiring young artists at Hawthorne Elementary got to spend a week working with Wade Patton, a well-known artist from western South Dakota, each day after school thanks to a grant from a donor advised charitable fund held at the Community Foundation. For the students, it was an unforgettable experience that showcased the true power of art. Read the story.
---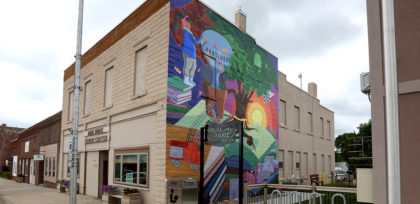 A Better Tomorrow
Supported by a grant from the Hartford Area Community Foundation, a new public mural in Hartford symbolizes the community's hopes and dreams for a future of collaboration, comradery and cohesiveness. It's just one example of the many community-based initiatives led by our six affiliate community foundations. Read the story.
---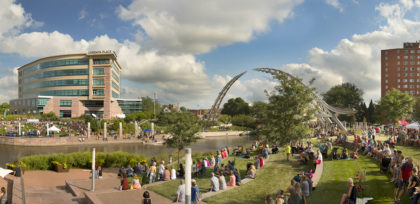 Dreams
Stretching tall over the Big Sioux River, the Arc of Dreams symbolizes the intersection of art and philanthropy. For us, it was an honor to help support this historic project. (Photo by Paul Schiller.) Read the story.
---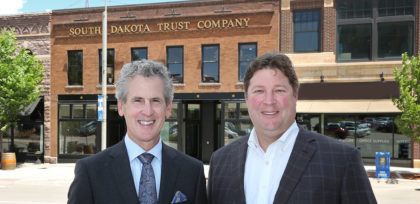 Innovation
Fueled by a desire to help build a better tomorrow, South Dakota Trust Company turned to us for support with an idea to help their clients from around the world give back to the state we all call home.
We helped the idea come to life and today, our local nonprofits – and those they serve – are benefitting. Read the story.
---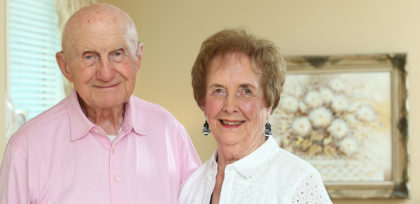 A Legacy of Care
A scholarship named to honor the legacies of Jim and Pat Croston, two individuals who dedicated their lives to teaching and caring for kids in Sioux Falls, is helping to support aspiring teachers. It's just one of more than 150 scholarships we administer for donors who are passionate about investing in the future through education. Read the story.
---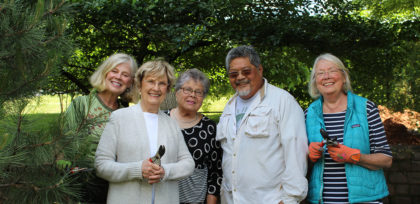 Vitality
While thousands of people enjoy the Japanese Garden each year, many might not know the area's storied history, including how a passionate group of volunteers works with the Foundation to care and advocate for this special place in our community. Read the story.