Spring 2022 Newsletter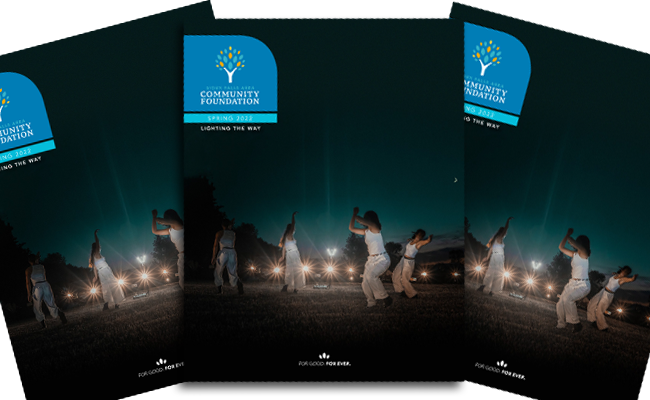 Our Spring 2022 newsletter explores how philanthropy is helping to light the way toward to a brighter, stronger future for our community.
Learn how we're collaborating with volunteers, donors, nonprofits and community leaders to enhance our community and create opportunities for individuals and families to thrive.
---
In this Issue
---
A Message From the President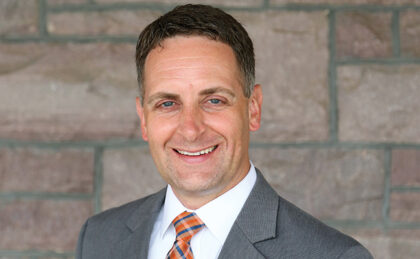 When we have the courage to ask, "What if?" amazing things can happen. Kids and families can thrive. Neighborhoods can grow stronger. Doors can open and new ideas can begin to flourish. Asking "What if?" can help drive meaningful change and spark positive momentum.
"What if" inspires so much of our work every day, and we're privileged to collaborate with many across our community who are willing to give of themselves — through their time, through their finances, through their ideas, and more — to create a brighter tomorrow.

---
Stepping Forward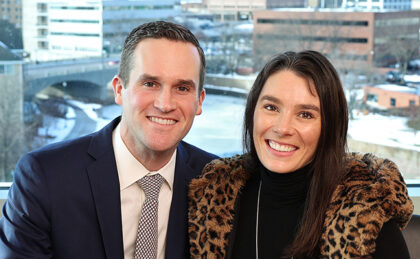 "We both love this city and we want to continue to put down roots here. We want to help make Sioux Falls an even better place for generations to come. And we want to inspire others to do so as well. I think it's so important to give of our time, our energy, our money, our ideas — whatever we can — so we can continue to improve our city and make it a place individuals and families want to live in, and also contribute to."
Learn how Sam and Elizabeth Gotham are living out philanthropy in its truest form — as volunteers, community advocates, and donors.
---
Investing in Local ArtWORKS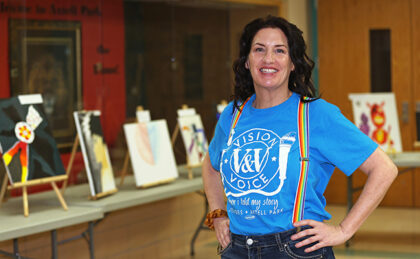 "Art can be a catalyst for positive change. So, the more people dreaming about art, thinking about art, and making art in our community, the better our community will be,"
Learn about the Sioux Falls Arts Council's new Micro Grants Program, an effort supported by the Community Foundation to help activate artists and spark creativity.

---
Exploring the Potential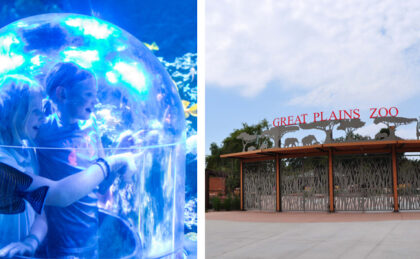 "We asked ourselves: 'Can we be better together? Can we do more for our community? Can we enhance our community by working together more formally?'"
With support from the Foundation, the Great Plains Zoo and the Butterfly House & Aquarium are exploring a formal partnership that could impact our community for generations to come.
---
'Best Day Ever!'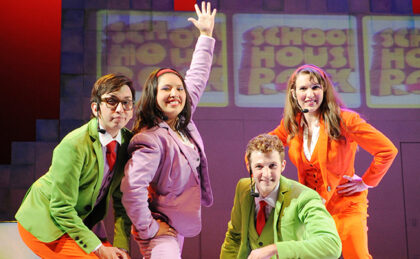 "It's so important that we help open their eyes — that we show them what's possible out there, and that we give them the chance to dream positive dreams."
Learn how a special gift to Promising Futures gave kids from Title 1 schools throughout Sioux Falls the chance to experience an unforgettable day of "Schoolhouse Rock Live!" at the Washington Pavilion.

---
Selling a Business? Know the Benefits of Donating Privately Held Business Interests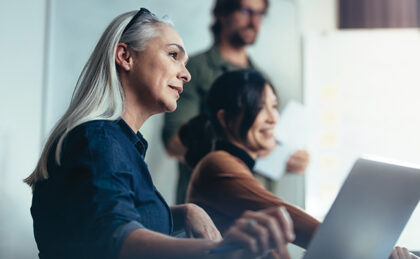 Selling a business, or business interests, often creates a significant financial windfall — and a correspondingly large capital gains tax.
Learn how donating some of the ownership interest can provide you with three key benefits.

---
---
Related Posts