Stepping Forward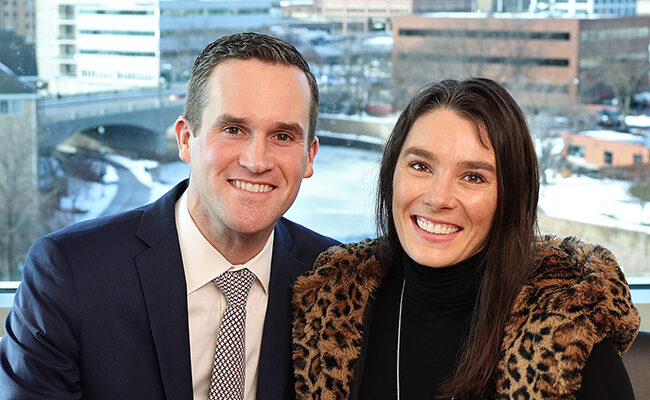 At the Foundation, we believe philanthropy is about far more than just gifts or assets. Philanthropy is about people helping people — it's a willingness to step forward to help, for the greater good of all. We're honored to introduce you to one local couple who's doing just that.

When Sam and Elizabeth Gotham got married and made the decision to plant their roots in Sioux Falls, they knew giving back would be central to their lives together.
A Sioux Falls native, Elizabeth grew up with parents who not only taught, but also modeled the importance of volunteerism, civic engagement and charitable giving.
"Growing up, I saw the need to give back, and I also saw the benefits," she said.
Originally from the Twin Cities, Sam had a similar upbringing.
"Each Christmas we had a tradition where we would celebrate together as a family, go to church, then go downtown to serve at one of the shelters. I just remember how thankful everyone there was. That was really meaningful to me," he said.
Guided by the values instilled by their parents, today Sam and Elizabeth are intentional about practicing philanthropy in its truest form: by helping others.
We both love this city and we want to continue to put down roots here. We want to help make Sioux Falls an even better place for generations to come. And we want to inspire others to do so as well. I think it's so important to give of our time, our energy, our money, our ideas — whatever we can — so we can continue to improve our city and make it a place individuals and families want to live in, and also contribute to.

— Elizabeth Gotham
Sam agreed. "I think it's easy to drive around your community and spot all the challenges. It's easy to see the problems and what isn't working. But, I think we need to challenge ourselves to ask, 'what can we do about it?'" he said.

And that's exactly what this couple is doing.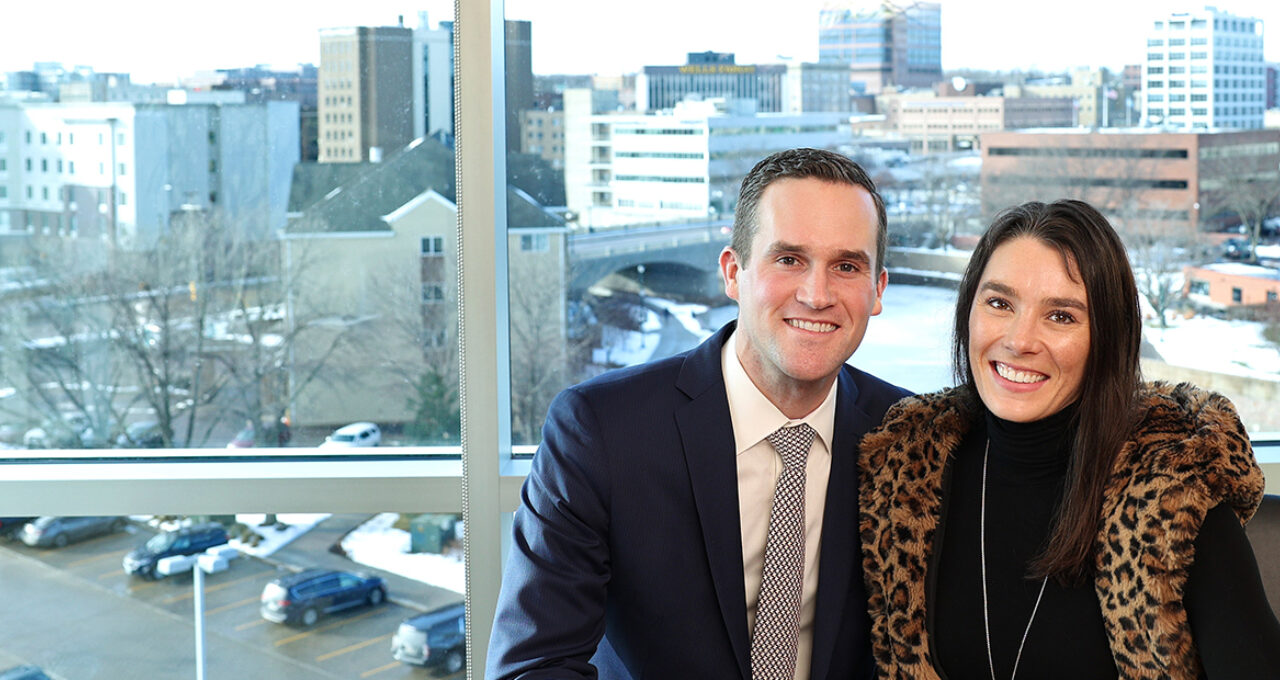 Hearts for Service

As parents to two young daughters, Sam and Elizabeth are especially passionate about helping kids and families thrive.
"Having a family changes your perspective so much. You can't help but think about what it would be like if you had to worry about how to feed your family, or how to provide for their basic needs," Sam said.
That perspective is what inspired Sam to begin volunteering for the Furniture Mission, a Sioux Falls nonprofit that provides individuals and families in need with gently used furniture and household items.
"During one of my early experiences with the Furniture Mission, we were delivering furniture to a single mother with several kids. Once we got inside, I could see pillows and blankets on the floor. The entire family had been sleeping on the floor," he said. "I quickly realized what a big need this organization fills in our community."
Sam said the Furniture Mission helps people who are taking the first step toward rebuilding their lives — whether they're starting over, or because they had to leave a bad situation. And their ability to make their house or apartment a home, he said, is key to starting over successfully.
"Once someone finds a place to live — which, for many, can be a challenge in and of itself — their family needs beds to sleep in and a table to eat at. Parents need spaces where they can spend time with their kids — talking with them, eating with them, reading to them. It sounds so basic, but, if you're sleeping on the floor and don't have a table and chairs, where do you do all of that?" he said.

As a community, I think we need to try to help those individuals and families who've taken the first step toward improving their situation by finding a new place to live. Even something like a table and chairs — where people can sit together over a meal and talk about their day — that furniture can bring people together. It can make a family stronger. It can help them move forward.

— Sam Gotham
Today, in addition to working as a volunteer for the Furniture Mission, Sam also serves on its board of directors. He says he's looking forward to the organization's future move to the Empower Campus.
"Those who are served by the Furniture Mission are likely served by other nonprofits as well. That's why the Empower Campus is so exciting — it's truly a 'one-stop-shop' to provide people with the help they need at one primary location," he said.
Hearts for Giving
As Sam and Elizabeth thought about how they could best support needs throughout the community financially, the couple turned to the Sioux Falls Area Community Foundation for help in achieving their charitable giving goals.
They established a donor advised fund, a popular charitable giving vehicle that provides a flexible way for donors to organize their charitable giving.
Today, they utilize the Foundation's community insights, as well as its online fund management tools, to direct gifts from their fund to local nonprofits and causes that align with their passions.
"Through their volunteer work, their advocacy for those in need, and their financial support, Sam and Elizabeth define the truest meaning of philanthropy — and that's people helping people," said Mary Kolsrud, vice president for philanthropy. "It's an honor to help this special couple achieve their charitable giving goals and it's inspiring to see their love for this community shine through in so many ways."
Raising Awareness
Through their volunteer efforts, and through their charitable giving, the couple is hoping to raise awareness for not only the issues that exist throughout our community, but for potential solutions as well.
Solutions, they say, that become possible when we all work together for the greater good.
"The more we know, the more we can do to address the complex challenges we're facing today," Elizabeth said. "Working together and giving of our time, our ideas, and our resources, we can create positive change, we can pursue possibilities and we can eliminate the stigmas that surround some of our community's most complicated, most pressing issues — issues like addiction, domestic violence, sexual abuse, homelessness and suicide. These are issues that people in our community need help with and I think it's up to all of us to step forward to try to help."