Investing in Local ArtWORKS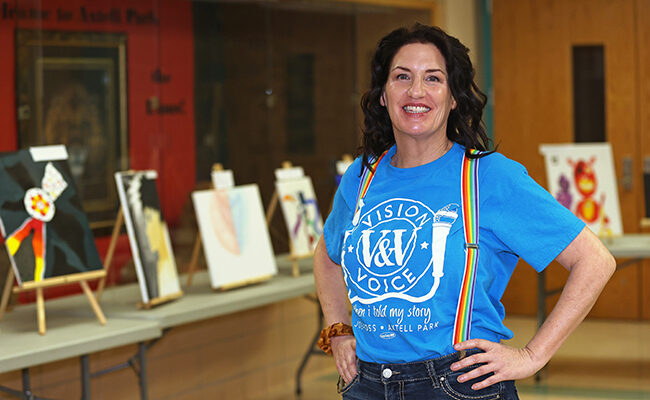 Twice a year, artist Joan Zych spends time at Joe Foss School leading a week-long program called Vision and Voice, an effort designed to help students express themselves through painting and poetry.
Zych, who serves as the admission manager and volunteer coordinator for Tallgrass Recovery & Sober Living Homes, says the program is important.
"As a teen, your life is encompassed with so much 'stuff.' And the kids at Joe Foss — they have heavy stuff going on in their lives," Zych said. "Through art and poetry, they have a chance to express that — to get some of that stuff out. And hopefully, in doing so, they feel a little lighter."
This spring, Zych was able to extend the program beyond school walls thanks to a grant from the Sioux Falls Arts Council's new Micro Grant Program, an initiative that provides funding to local artists to help support and advance their work.
Zych used her Micro Grant to purchase art supplies that students in the Vision and Voice program could take and keep at home.
"Most of these kids don't have money for art supplies," Zych said. "Thanks to this grant, I can give them some supplies — paints, brushes, a canvas — so they can continue making art at home; so they can continue to channel their emotions through creativity."
Art can be a catalyst for positive change. So, the more people dreaming about art, thinking about art, and making art in our community, the better our community will be, said Kellen Boice, executive director of the Sioux Falls Arts Council.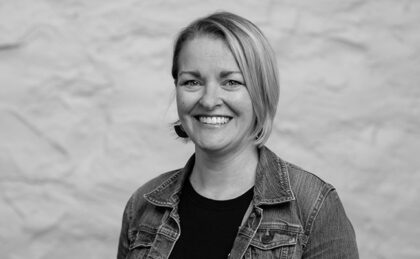 Which is why, she said, the Micro Grant Program is the right idea, at the right time.
"Micro Grants are designed to fund creativity — to give aspiring and growing artists in our community hope for the future, support to experiment with their craft, and encouragement to pursue new ideas," Boice said.
Inspired by the Artist Emergency Fund established by Arts South Dakota during the pandemic, Boice said the Micro Grant Program "is a chance for us to shine a spotlight on artists many of us might not know — it's a chance for our community to see and meet different artists."
Investing in the Power of Art
The Micro Grant Program was made possible thanks to an investment from the Sioux Falls Area Community Foundation.
"At the Foundation, we've long believed art has the power to connect and unite us — and in doing so, it strengthens our community and inspires us to pursue bold ideas for a brighter tomorrow," said Patrick Gale, vice president for Community Investment. "So if there's a way we can support local artists and activate an arts movement across our area, we want to help."
"The Sioux Falls Arts Council does an outstanding job at advocating for and advancing the arts for the benefit of our entire region and the Micro Grants are a great example of that," Gale said. "It's been an honor to partner with the Arts Council on this important program and we're excited to see its impact across our area."
Boice called the Foundation's support a game changer.
It's so big for us. Having the Foundation recognize this need in our community allowed us to take this from dream to reality. It's so encouraging to see the Foundation believe in the idea and step forward to help.

— Kellen Boice, Executive Director, Sioux Falls Arts Council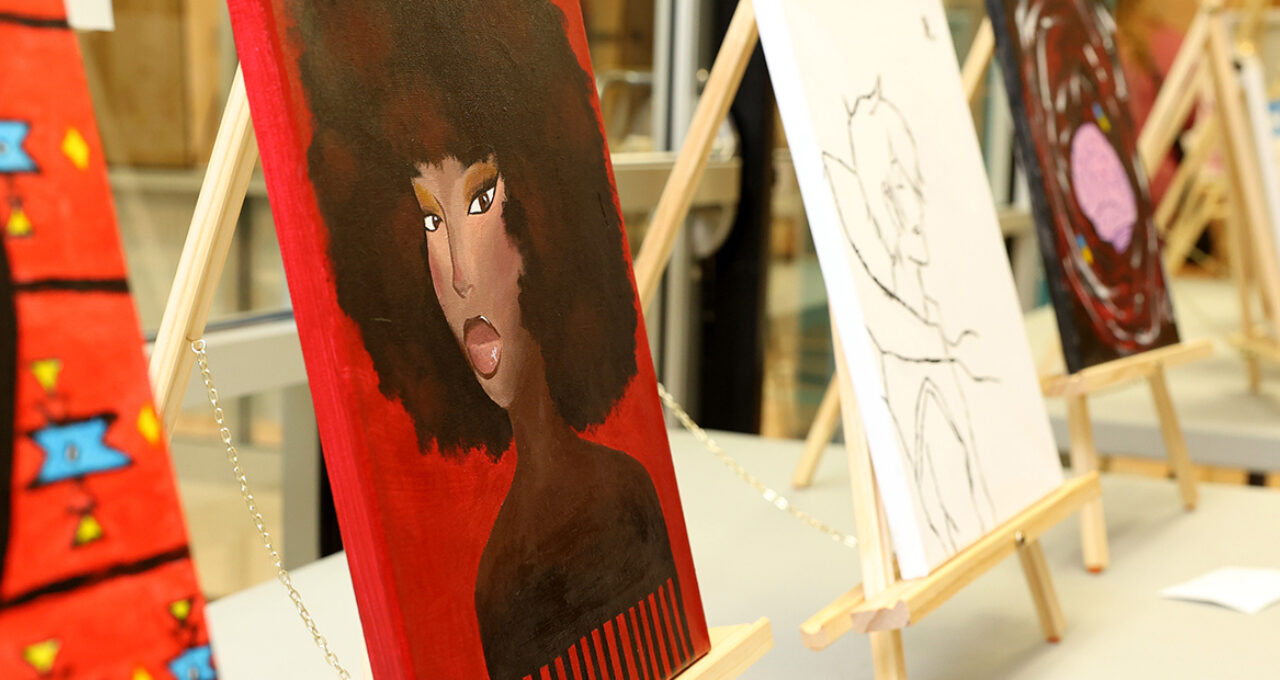 Strong Interest Among Local Artists
The Arts Council introduced the Micro Grant Program in January and has worked with various local organizations to promote the program, including Lutheran Social Services and the Multicultural Center.
The application form is intentionally brief and has been translated into five languages.
"We asked ourselves: if we make the application process simple, can we break down barriers that might exist for some artists who aren't originally from this area? Can we make it more equitable? The reality is, you don't need to be a grant writer to apply for a Micro Grant," Boice said. "You just need a powerful concept or idea."
And based on early interest in the program, the city is far from short on great ideas.
"We received 89 applications for our first round of grants. That's a lot. The first application came in within 20 minutes of the announcement going out," Boice said.
Artists can apply for grants of $250 or $500 and can use the funding in a variety of ways,
Boice said. When applying, the only requirement is that the artist reviews, or adds their profile to the Arts Council's online artist directory.
A non-partial jury made up of individuals within the local arts community judges the applications and selects the grantees. The jury will award three more rounds of grants this year — in May, August and November.
"We've loved learning each artist's story. And we've especially loved to see ideas from artists who are thinking beyond themselves," Boice said. "According to the judges, applications that rose to the top among the first round of grants were those that cast the largest net — ideas for projects that had the potential for a ripple effect; the potential to impact more than just the artist."
For grantee Joan Zych, her Micro Grant is doing just that.
"I'm just so grateful for this grant. I've found that when kids in this program focus on art, their attendance improves, they complete their school work, they make the commitment to be part of something bigger, and they connect with others — all things that will enhance their lives down the road."
Inspiring Art
Micro Grant recipient Joan Zych worked with students at Joe Foss to create these paintings as part of the Vision and Voice Program. Thanks to the grant, Zych was able to provide students with paints and other supplies they can keep to continue their artwork at home. Student artists include: KD Yesda, Brooklyn Plaire, Ashley Elliot, Brandy Tefft and Anita Anither. Photos by Emily Spartz Weerheim.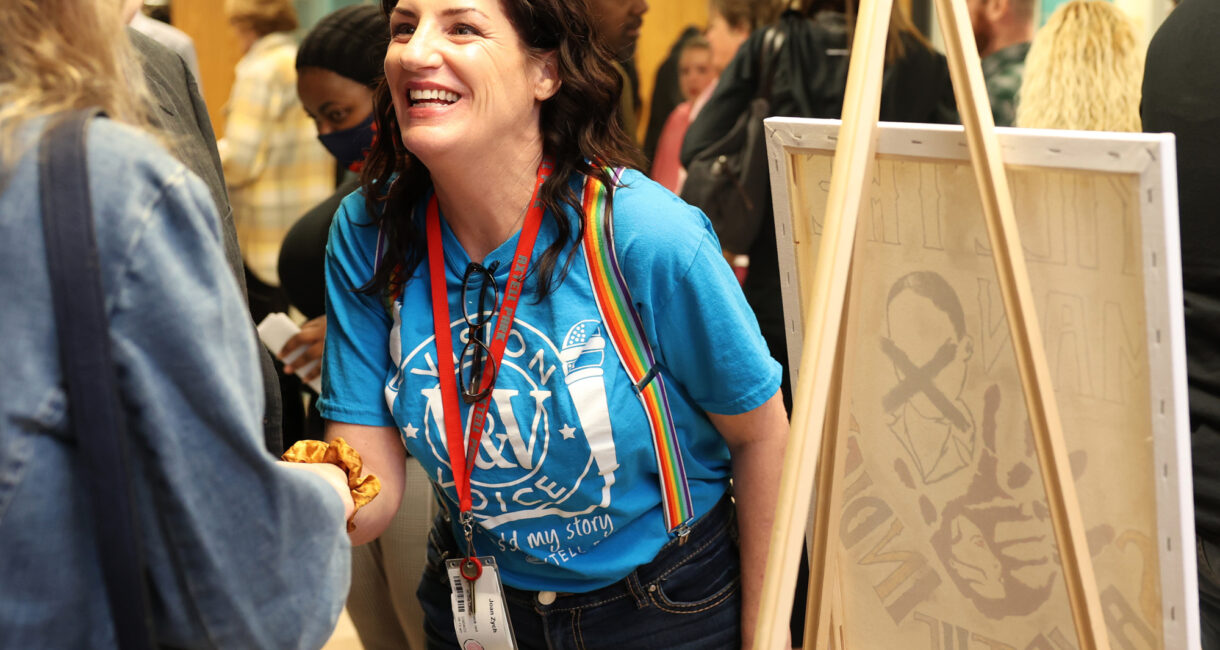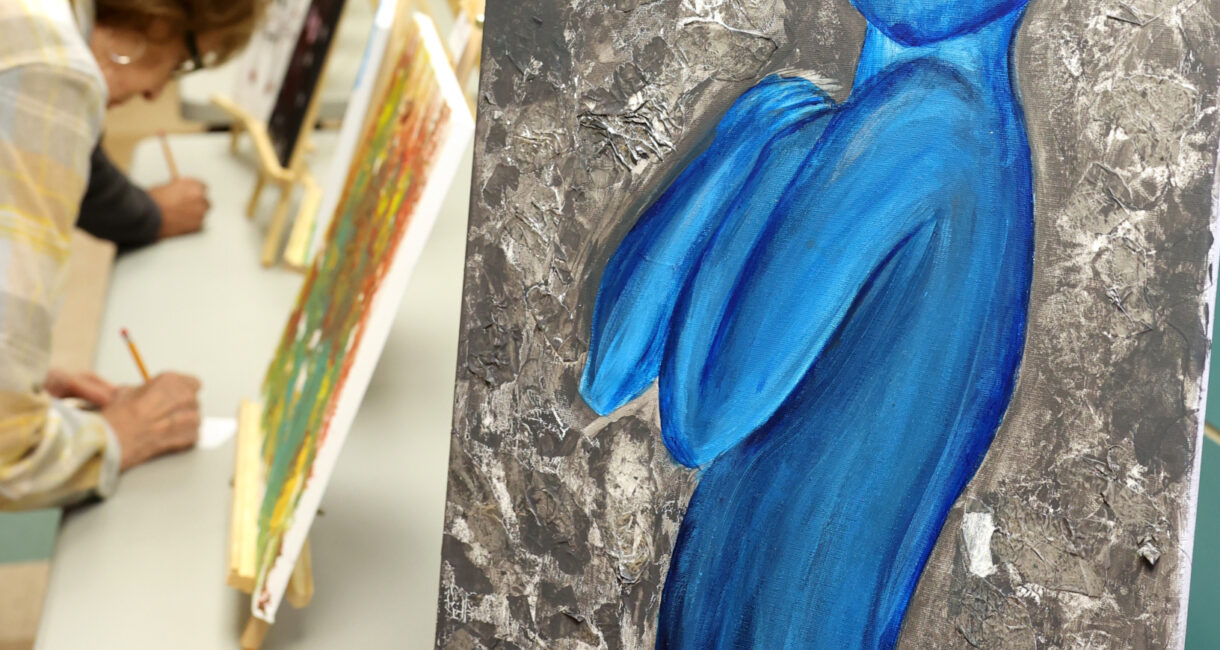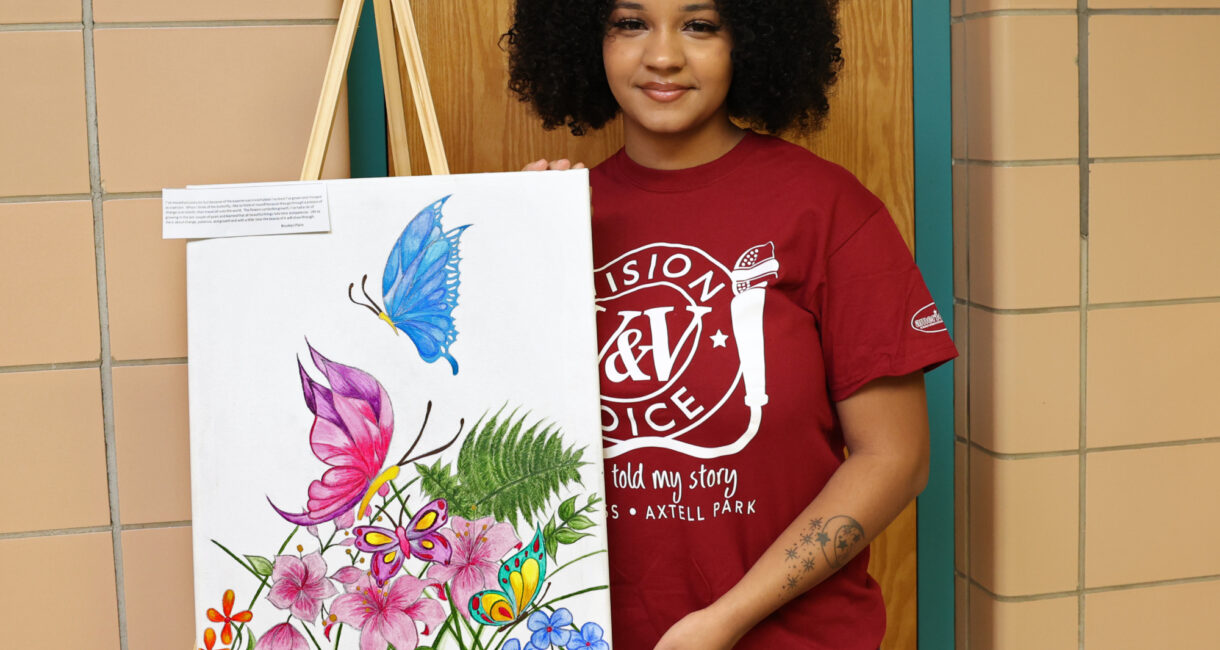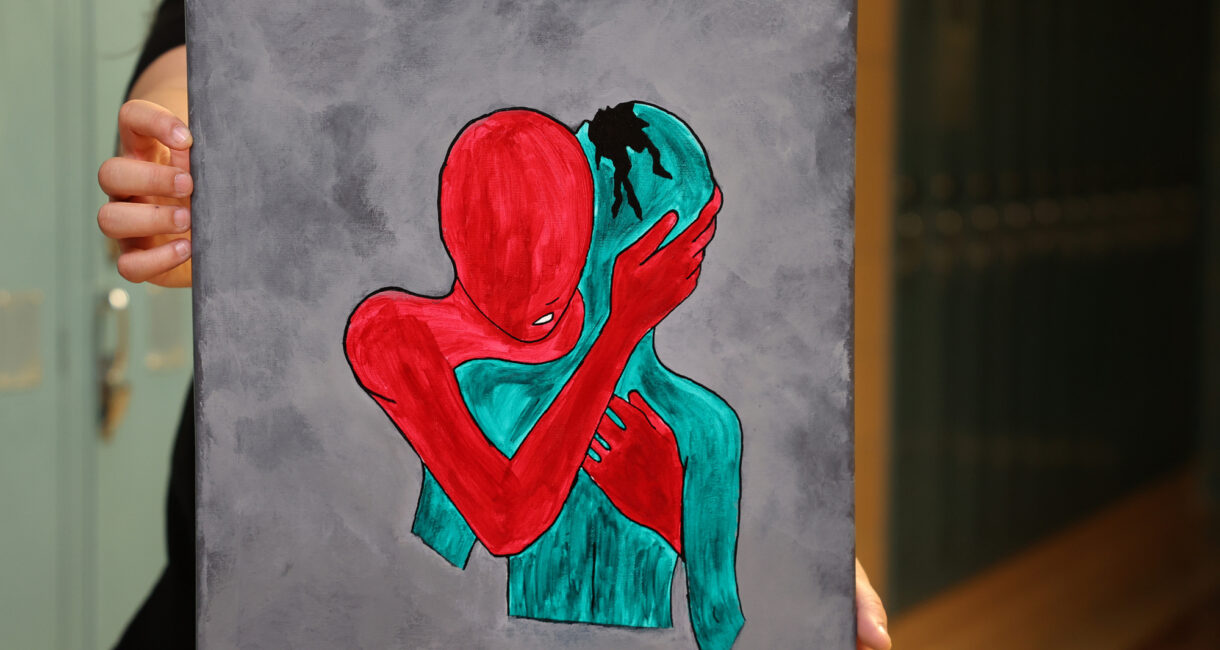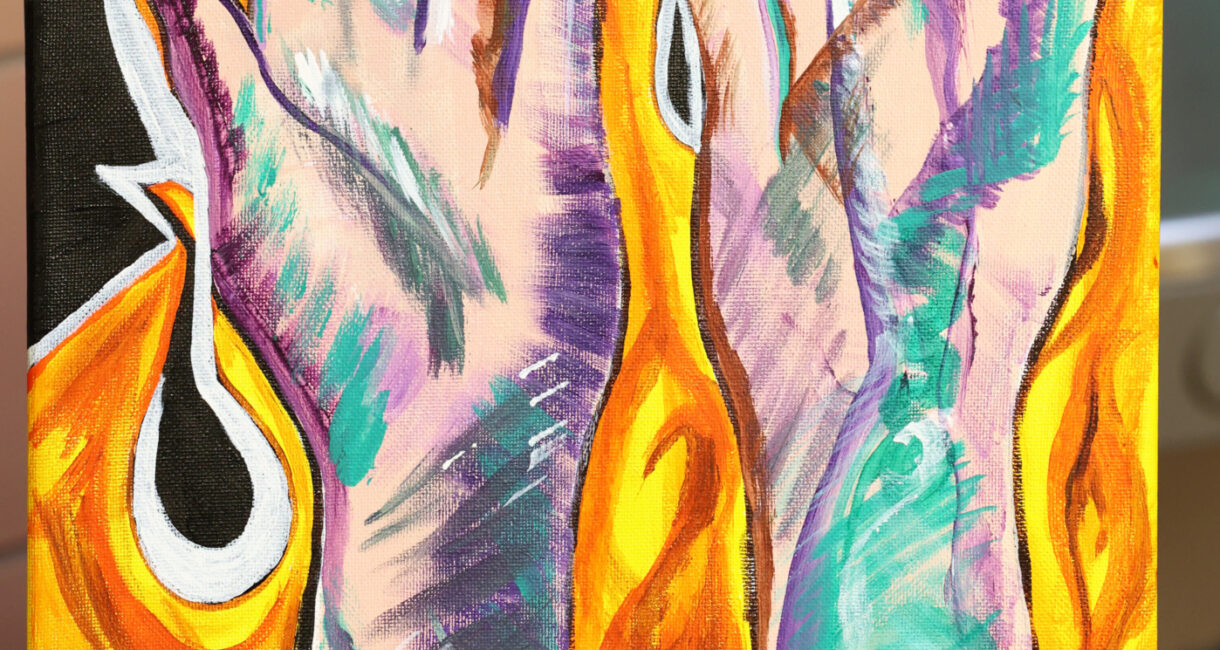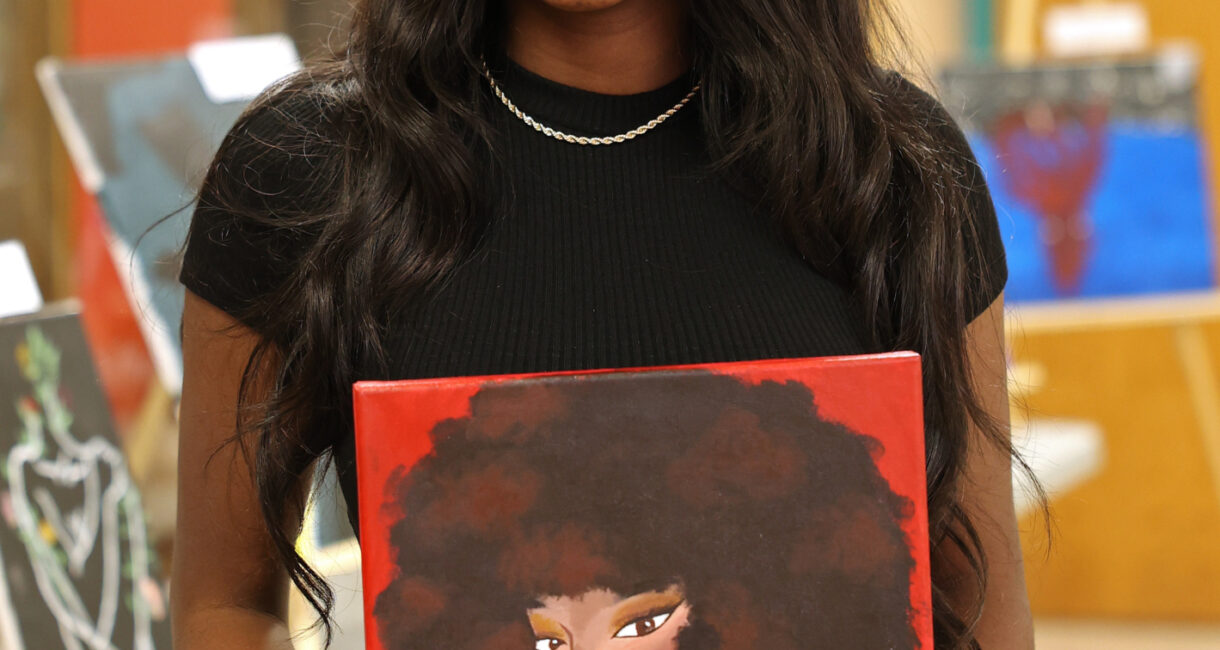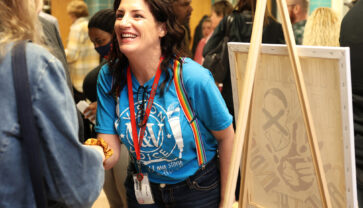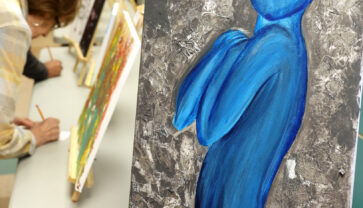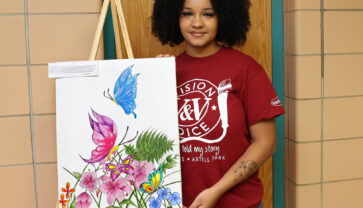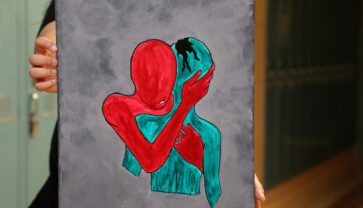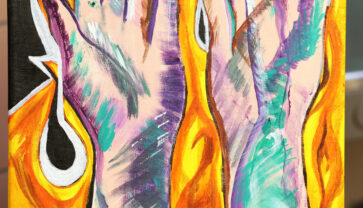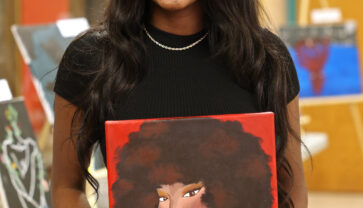 Related Posts