Sioux Falls Parks Foundation
Celebrating the Power of the Outdoors
The Sioux Falls Parks Foundation inspires philanthropy to help sustain and enhance a world-class parks system that builds community, improves our health and ties us to nature.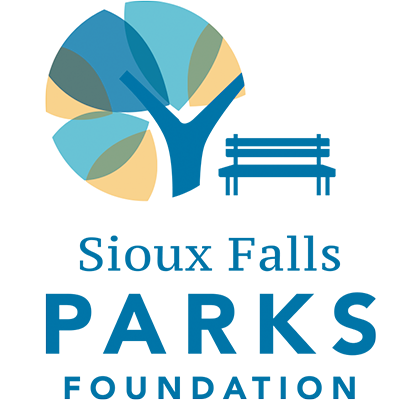 Enhancing Our Well-Being, Strengthening Our Community
The Sioux Falls Parks Foundation believes parks play a central role in creating a thriving community. Parks help open our eyes to the beauty of the natural world, they create opportunities to improve and enhance our physical well-being, they help build connections among neighbors and they foster better outcomes for our children.
About the Sioux Falls Parks Foundation
Led by passionate volunteers who work in collaboration with the City of Sioux Falls and the Sioux Falls Parks and Recreation Department, the Sioux Falls Parks Foundation provides generous donors with opportunities and ideas for strategic investments in community parks. The work of the Parks Foundation is defined by our community's goals and needs.
The Sioux Falls Parks Foundation is an affiliate of the Sioux Falls Area Community Foundation.
Mission Statement
The Sioux Falls Parks Foundation seeks to enrich the quality of life in Sioux Falls by aligning philanthropic investment in the city parks system with community vision.
---
Collaborating for Our Community
The work of the Sioux Falls Parks Foundation is shaped through meaningful collaborations with donors, the City of Sioux Falls and the Parks and Recreation Department. Together, we're investing in projects and bringing ideas to life that align with our community's needs today, and with its goals for tomorrow. Recent examples of philanthropic investments in parks include: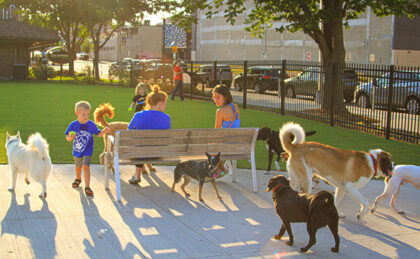 Kirby Dog Park
Community advocates and philanthropists Joe and Jennifer Kirby worked with the Foundation, the City of Sioux Falls and the Parks and Recreation Department to create the Kirby Dog Park at Fort Sod.
For the Kirbys, the idea for the park was about far more than just having a space for dogs to run and play. It was about the power public parks have to bring people together in community.

"Getting outdoors with your dog and going to a park — there's no better way to build and strengthen a community. The dogs play and the people stand around and talk. They talk about commonalities and shared interests. They talk about issues. They talk about how to make the community better," the couple said.
---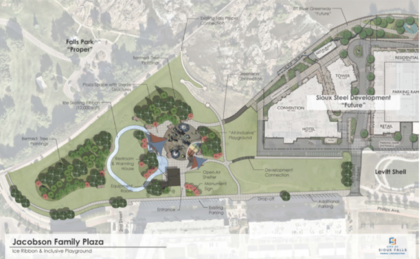 Jacobson Family Plaza
A donation by long-time Sioux Falls business owners and philanthropists Garry and Dianne Jacobson will help establish the Jacobson Family Plaza at Falls Park West. The park will feature an ice ribbon, a path-like route around a park or development where all skaters move in the same direction, as well as an all-inclusive playground, designed to be accessible for kids of all abilities. The gift is envisioned as one aspect of a private-public partnership which would be matched by a contribution from the City of Sioux Falls.
Learn more about the inspiration behind the gift.
---

Sioux Falls Parks Foundation Advisory Board Members
Jennifer Kirby, chair
Scott Christensen
Charles Gullickson
Alex Hagen
Jason Herrboldt
Don Kearney
Kim Patrick
Steve Sanford
Rochelle Sweetman
Bill Townsend
Learn More and Join the Movement
Let's work together to enhance our community through philanthropic investments in parks.
Contact us today!