Transformational Gift Will Enhance Falls Park West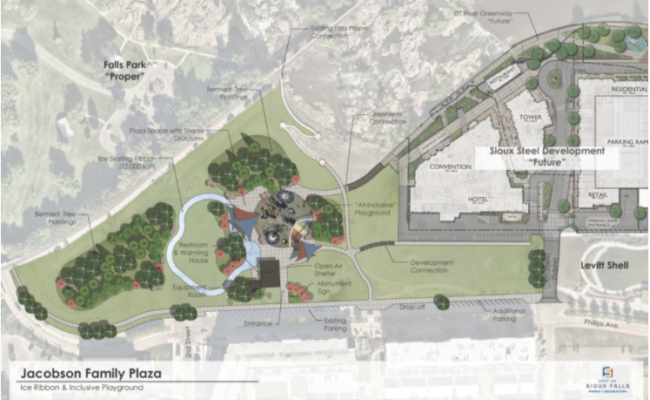 A major gift from Sioux Falls Area Community Foundation donors is paving the way for a planned project to create a one-of-its-kind park near downtown.
Long-time Sioux Falls business owners and philanthropists Garry and Dianne Jacobson worked with our team to envision a $2 million gift from the Garry and Dianne Jacobson Family Foundation, a donor advised endowment fund held at the Community Foundation, to help establish the Jacobson Plaza at Falls Park.
Conceptual plans for the Jacobson Plaza envision an ice ribbon, a path-like route around a park or development where all skaters move in the same direction, as well as an all-inclusive playground, designed to be accessible to kids of all abilities
"This is a transformational gift that will enhance our downtown area in ways we can't even imagine yet," said Andy Patterson, Community Foundation president. "We're so grateful to Garry and Dianne for giving of themselves to help create something that our entire community will love and enjoy throughout the seasons. We can't say enough good things about this exceptional couple who continues to inspire us with their generosity and their unending love for Sioux Falls. It's been an honor to work with them to help their philanthropic vision come to life on this project and to create a charitable legacy that will live on — for good, for ever."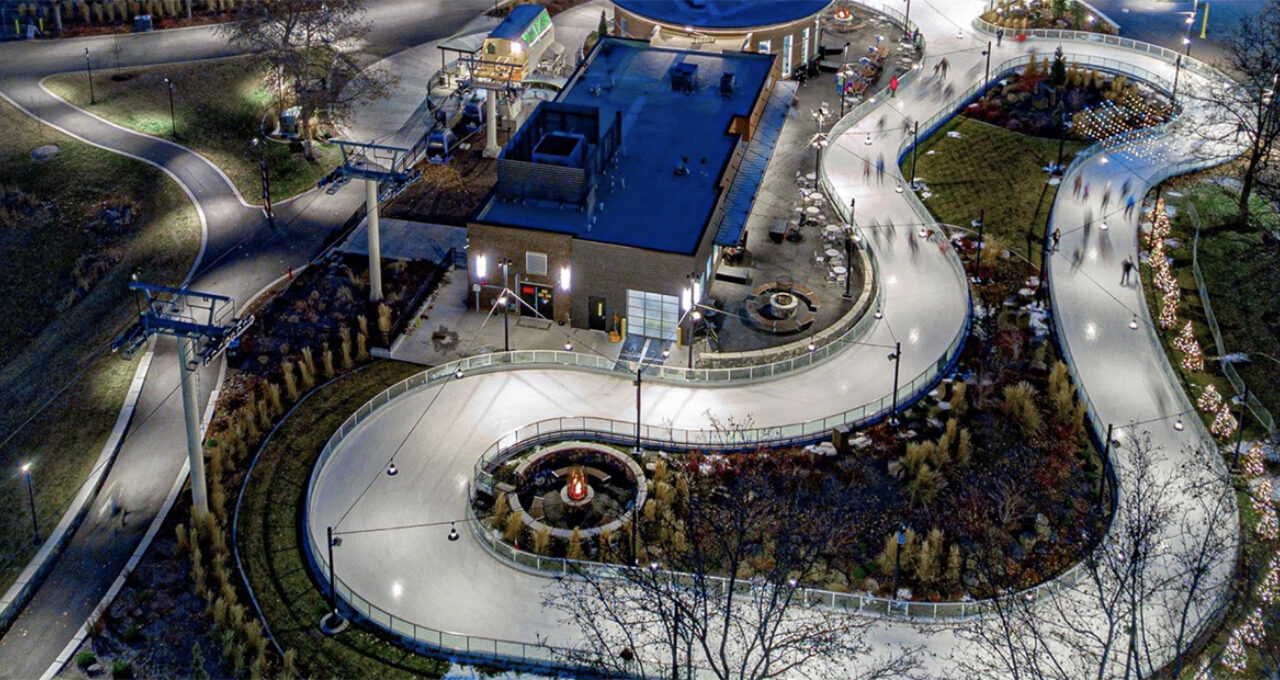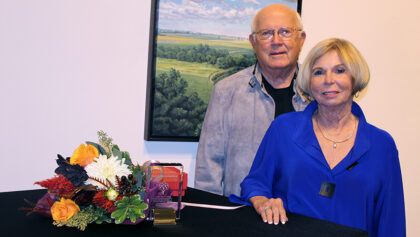 Leaders in Philanthropy
The Jacobsons have a long history of giving back to the city they love. The couple has also been intentional about creating a tradition of giving and care that connects and inspires generations of their family, while also providing vital support to nonprofits and causes throughout our community.
Because of their innovative, collaborative and philanthropic leadership, they were honored with the Friend of the Foundation Award in 2020.

Next Up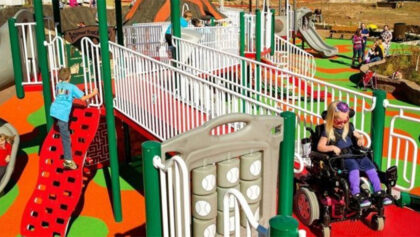 The gift is envisioned as one aspect of a private-public partnership which would be matched by a $2 million contribution from the City of Sioux Falls. It is expected that the Sioux Falls City Council will consider the funding proposal later this month.

If approved, construction could begin next year, paving the way for the ice ribbon to be open for the 2022 holiday season.
Plans also envision the creation of an endowment fund at the Community Foundation to providing ongoing care and maintenance at the park.