One Sioux Falls Fund Assists 2,200 Families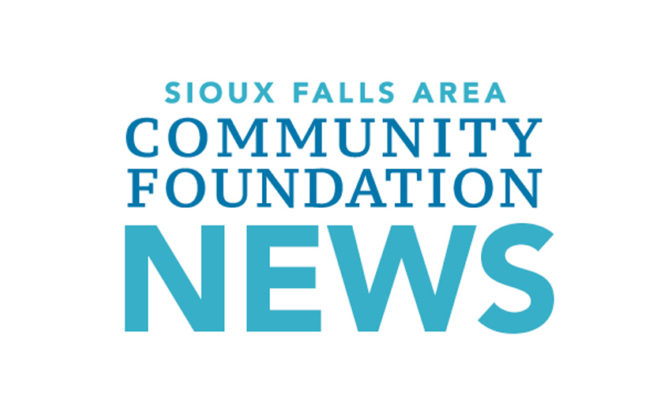 The One Sioux Falls Fund reached a new milestone this week in helping 2,200 families and individuals remain housed due to the COVID-19 pandemic.

Established on March 17, 2020, through the Sioux Falls Area Community Foundation, the One Sioux Falls Fund is set up to help residents in the Sioux Falls MSA (Minnehaha, Lincoln, McCook and Turner counties) avoid evictions if they are unable to work due to COVID-19 and if they are unable to qualify for federal or state assistance.

Words of Thanks
Recipients of the One Sioux Falls Fund have sent heartfelt notes of thanks. This video features their words, and shares our gratitude to all those who have made gifts to the fund:
People Helping People
"The people of Sioux Falls take care of each over in times of hardships," said Mayor Paul TenHaken. "We saw that in last year's floods and tornados, and we see it again today. The COVID-19 pandemic is impacting Sioux Falls in many ways and it is critical we help our neighbors stay in their homes during this time. I am grateful for everyone who has generously donated to the fund and thankful for the work of the Helpline Center, The Community Outreach and others to make sure assistance gets to those in need."
Residents of the Sioux Falls MSA who are in need of assistance could apply for help from the One Sioux Falls Fund through the Helpline Center. Applicants were required to demonstrate financial impact with appropriate documentation.

"The Helpline Center is pleased to serve as the frontline connecting point for families that need help with their housing, basic needs and other assistance," said Janet Kittams, chief executive officer of the Helpline Center. "The agency has answered thousands of calls from people in need and we are so grateful to be able to offer the One Sioux Falls Fund as a resource."
To date, the One Sioux Falls Fund has raised more than $3.2 million.
"We continue to be inspired by the ways in which our community rises to a challenge – whatever that challenge may be," said Andy Patterson, president of the Sioux Falls Area Community Foundation. "We're grateful not only to our local businesses who have stepped forward with major gifts to the One Sioux Falls Fund, but also to the hundreds of individuals and families who gave from their hearts to help make a difference in the lives of people right here in our community. The compassion, the generosity and the spirit of care that exists in our area is simply extraordinary."