Celebrating the Impact of Philanthropy in Our Community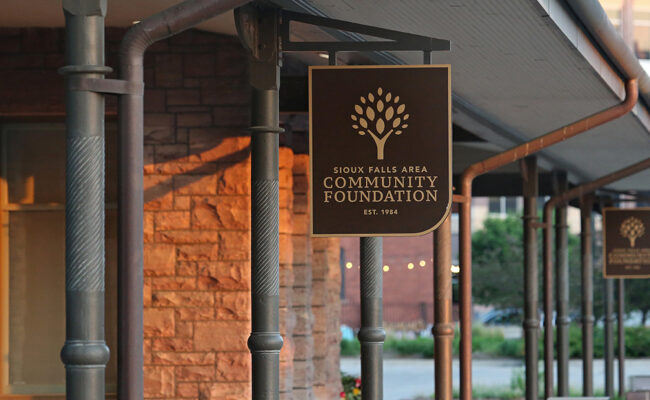 Looking back on the Foundation's last fiscal year (July 1, 2020 – June 30, 2021), it's easy to see that our efforts to quicken the pace of progress toward a brighter, stronger community are strengthened thanks to you — our donors.

I'm happy to share that in our last fiscal year, donor advisors distributed more than $19 million in grants from donor advised funds to local nonprofits and causes across our area.

YEAR-END GIVING STRATEGIES

Are you thinking about donating appreciated assets such as stocks or securities before year-end?

Long considered a smart, tax-wise philanthropic strategy, donating stocks and securities not only allows you to avoid capital gains tax, this method allows for a charitable tax deduction for the fair market value of the asset.

If you're interested in learning more about the benefits of donating appreciated assets, call us today at 605.336.7055.

As a reminder, to be deductible in 2021, gifts of stock must be received in our account by Friday, Dec. 31. See all year-end giving deadlines.

We recommend you check with your tax advisor before making any gift.
These grants are creating meaningful change, driving important impact and touching the lives of people and families across our community.
From helping to care for our neighbors in need, to supporting efforts that improve quality of life and enrich the vibrancy of this special place we call home, our growing community of donors continues to step forward in generosity. And we simply couldn't be more grateful. Thank you for giving of yourselves for the greater good of all!
I hope you'll make plans to join us in celebration of the impact of charitable giving in our community at our upcoming Donor Reception, set for Thursday, Oct. 21, at the Hilton Garden Inn.
During this special evening, we'll highlight the many ways philanthropy has helped develop solutions for our community's most complex challenges, we'll share the impact of generosity over the last year, and we'll recognize Paul and Mary Ellen Connelly as our 2021 Friend of the Foundation honorees.
If you haven't already, please RSVP today at sfacf.org/rsvp2021.
We hope to see you there!