A Nonprofit to Know: REACH Literacy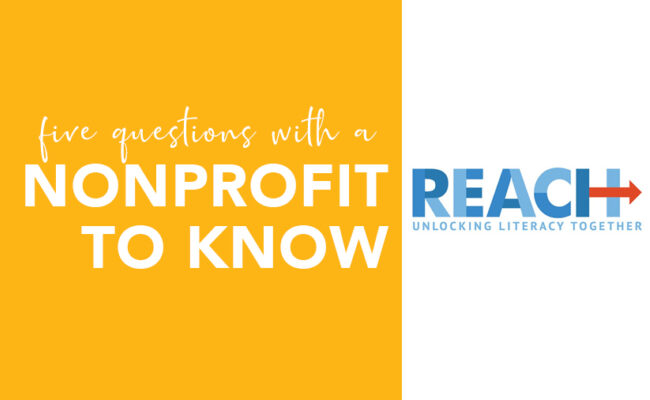 As we continue our work to build awareness for community needs and inspire philanthropy, we're committed to highlighting the important work of local nonprofits.
For this edition of "A Nonprofit to Know," we caught up with Paige Carda, executive director of REACH Literacy, to learn more about the organization, the needs it serves and what's on the horizon.
What is your mission?

REACH Literacy empowers adults and children to thrive through literacy education.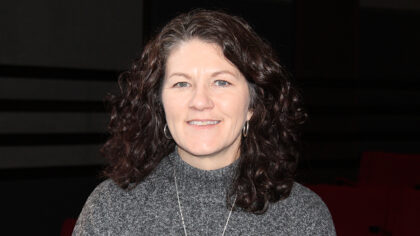 Can you share something new or noteworthy your organization is working on?
REACH's physical space is expanding by an additional 3,000 square feet. The additional space will help adults learn computer skills and receive support for health care fields. Our Workplace Academy program continues to expand. The Sioux Falls Area Community Foundation was instrumental in helping pilot the program which teaches adults to read, write and improve their English, but it also shows them career possibilities, new opportunities at current employment, and ways to engage more fully with co-workers and their employer.

Learn more about the Workplace Academy Program
Can you give an example of how charitable giving makes an impact in the lives of those you serve?

Adult literacy can change everything — it can enhance someone's health, advance gender equality, and help eliminate poverty. Every important social issue is impacted by low literacy. When individuals learn how to read, write, do basic math, and use computers, they have the power to lift themselves out of poverty and change their lives. Here is a great example of comfortability at one of our workplace tutoring sites. "One of our Supervisors at Avera shared that now his people are able to tease him in two languages."
What's one thing about your organization most people don't know?
Each year, generous readers donate hundreds of thousands of books to support literacy. We sell those books in our REACH a Reader store and online to help fund our programs, use them in our literacy programs, and give them away in our book grant programs. In 2022 REACH donated more than 25,000 books to teachers, youth, non-profits and businesses. We had 130,000 books donated to REACH.
What inspires you to come to work every day?
I am inspired by our adult learners' strength, commitment, and courage. A safer, stronger, and more sustainable society starts with an educated adult population. When we can teach adults to read, we inspire the world to change. About 43 million adults in the United States struggle with basic reading, writing, and math skills. Through the work of our staff and dedicated volunteers, REACH is helping to remove those barriers so people can achieve their goals.
A Mission in Action
See photos of REACH Literacy's mission at work through adult, youth and workplace literacy training. And, catch a sneak peek at the nonprofit's expansion plans.