A Message From the President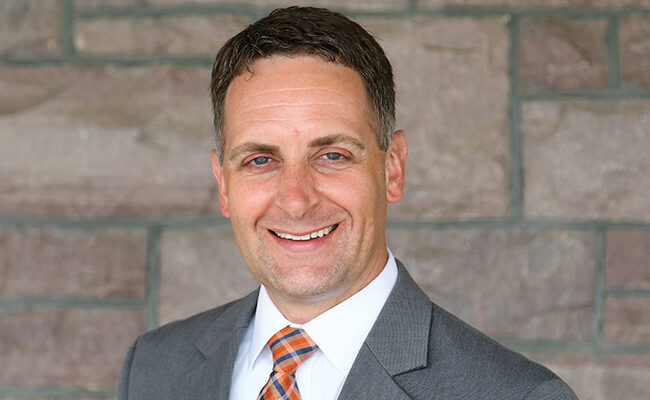 One of the apps on my phone will — at seemingly random times — bring up photos I took many years ago. The pictures it shows of my kids are always startling. How on earth did my 14 year-old ever look that small? There was a day when my nine year-old wasn't running, let alone walking? How have that many years gone by?
This past year, I had a similar moment here at the Community Foundation. Somewhere during 2021, I realized 15 years have gone by since I joined the team here. My "helpful" colleagues dug out a photo from when I started that quickly drove home just how much time had really passed.
I think anytime we look at pictures or reflect on years past, it's easy to notice the things that have changed.
Here at the Foundation, a lot has changed since 2006. We've moved to a beautiful, permanent home in the Depot at Cherapa Place. Faces have changed and the team continues to expand. The number of gifts and grants have increased significantly, and the breadth and depth of community projects we're involved in continues to grow.
Sometimes, it's easy to see only the changes. But pictures and memories also show us all that remains unchanged, too.
When I take a longer look at those pictures of my family, I definitely still notice the changes in my kids, but I can also see so much that is the same. Their eyes, the shapes of their smiles, the cowlicks that still don't quite behave.
The same holds true for the Community Foundation today (minus the cowlicks). There are obvious and noticeable changes, but with a longer look, it's easy to see it's still the same organization I was eager to join 15 years ago. An organization guided by the inspiring generosity of its donors and the unending energy of a community that's inspired to build a brighter tomorrow. A place that's deeply motivated to work for the betterment of Sioux Falls, honored to work with donors to accomplish their philanthropic plans, and grateful for a community that's committed to solving problems and taking care of each other. What an amazing organization to be part of!
If you are a member of our growing community of donors, I hope you know how grateful we are for your support of the Sioux Falls area and for your belief in our mission. And, if you are not yet part of the Foundation but are interested in learning how you can make a difference through charitable giving, I invite you to contact us.
Here's to wonderful memories, to all that's changed and unchanged, and to a bright future ahead.
Sincerely,
Andy Patterson
President
Related Posts