Our 2021 Annual Report
Celebrating Collaborators in Our Community
About the Report
We've titled our 2021 Annual Report "Collaborators" in celebration of the individuals, families, businesses and movements whose work to find solutions, activate communities, care for others and create meaningful dialogue is strengthened thanks to the power and purpose of philanthropy.
---
Finding Solutions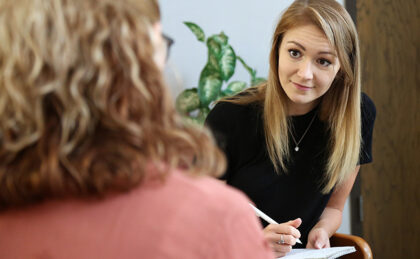 Today, thanks in-part to grant support from our Community Fund, South Dakota News Watch is an award-winning news organization that explores not only the issues we face, but also how and where we can create solutions.
---
Activating Communities Through Art
We believe the arts can connect us and inspire us to pursue new ideas for a better tomorrow. That's why we're proud to support local artists like Zach DeBoer, one of our community's most innovative change-makers, and the creative mind behind "Telephone," the collaborative art project featured on the cover of this year's annual report.
---
Shifting Gears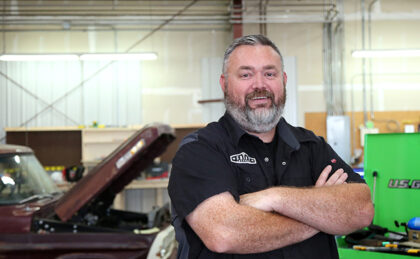 Access to reliable transportation is a major issue facing thousands of individuals and families throughout our area, so if there's a way we can help eliminate obstacles and break down barriers for those who simply need a way to get to their next stop in life, we want to support that. Learn how a recent grant from the Sioux Falls Area Community Foundation helped SHIFT Garage, a nonprofit that provides reliable transportation to those living in poverty, open a location in Sioux Falls.
---
Spotlighting the Arts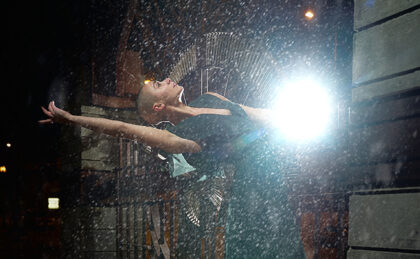 The arts scene in Sioux Falls has never been more vibrant and, even amid a pandemic, local artists have continued to create, innovate and inspire. Today, thanks to a grant from the Community Foundation, two new, free publications are showcasing locally produced theatre, dance, comedy, music, and visual arts — helping more people than ever to find opportunities to connect and engage with the arts.
---
Collaborating for a Brighter Tomorrow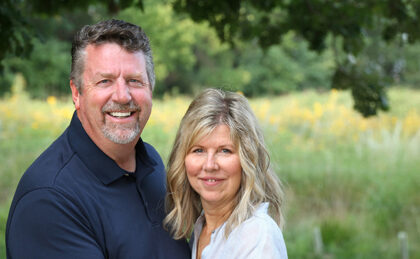 For Tim and Nancee Sturdevant, retirement marks the beginning of a new chapter, which includes new opportunities to make a difference through philanthropy and community-building.
---
Transforming Utility Into Art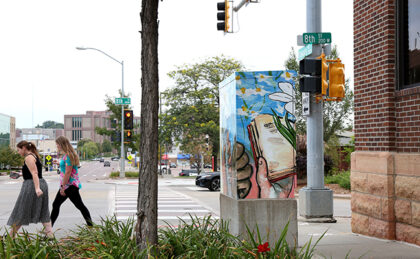 We believe the arts can connect us and inspire us to pursue new ideas for a better tomorrow. So we were honored to serve as the fiscal sponsor for a grant from Bloomberg Philanthropies' Asphalt Art Initiative to bring original art to 26 utility boxes throughout the city's downtown area.
---
Strengthening Our Community Through Education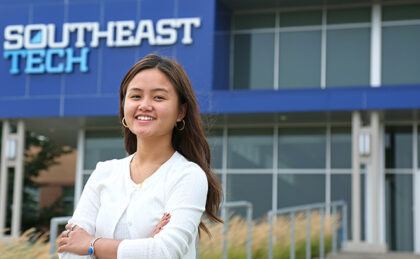 A long-standing collaboration between the Community Foundation and Southeast Tech that includes scholarships, grant support and annual distributions from endowments is helping students pursue their educational dreams and supporting the workforce needs of our region.
---
Sustaining A Mission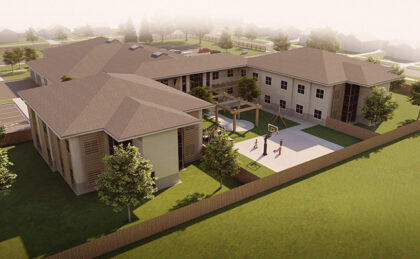 As Children's Inn embarks on its next chapter, including a facility to provide even more support to victims of domestic violence and abuse, endowments held at the Community Foundation are providing long-term, sustainable sources of annual revenue to help the organization sustain its mission.
---
Caring for a Community
As the Brandon Community Foundation marks its 15th anniversary, we look back — and ahead — in celebration of its founder, Gene Johnson.
---
Giving for Good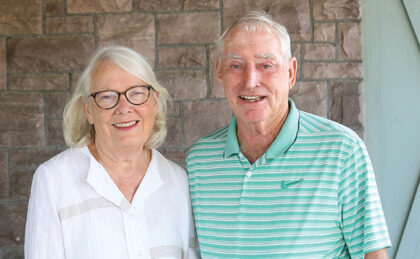 Join us in celebrating Paul and Mary Ellen Connelly, a couple known for their willingness to step forward as volunteers, as philanthropists, and as advocates for important causes, as our 2021 Friend of the Foundation honorees.
---
A Celebration of Collaboration
---