'We're Here to Help' — How the Community Foundation Works to Strengthen Local Nonprofits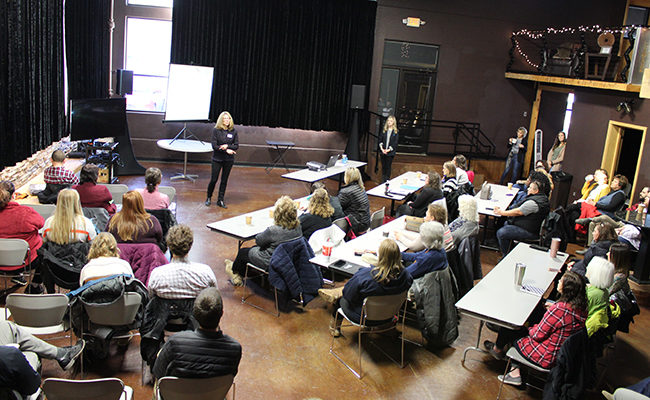 Last week, leaders from more than 30 local nonprofits gathered for the first-ever Nonprofit Exchange, a new monthly meeting designed to spark dialogue, build connections and create opportunities for collaborative partnerships among charitable organizations throughout the city.

Organized by the Helpline Center, the idea for the Nonprofit Exchange Helpline was inspired by 1 Million Cups, a free program developed to educate, engage and inspire entrepreneurs around the country. More than 160 1 Million Cup communities exist nationwide, including in Sioux Falls.
Each meeting features a keynote speaker who shares perspective, insights and updates from the nonprofit he or she represents. Following the keynote, meetings will include time for discussion on topics related to capacity building, as well as general announcements.
Patrick Gale, the Foundation's vice president for community investment, attended last week's Nonprofit Exchange. He called it the right idea at the right time for Sioux Falls.
In his role at the Foundation, Gale works with nonprofits and causes throughout the community to assess needs, explore opportunities and find possibility. From there, he and the Foundation team connect donors with strategic and meaningful community investment opportunities, driving positive change through philanthropy.
"At the Community Foundation, we're meeting with nonprofits every day to gauge what's working, where they need help and what ideas they're dreaming about — that's key to our mission and our work to help build a better tomorrow," he said.
"But the reality is, running and sustaining a nonprofit today is extremely challenging," Gale said. "These are mission-focused organizations who almost always operate with a lean staff and even leaner budgets. Efforts like the Nonprofit Exchange — something that brings directors and representatives together to share best practices and open doors to collaboration — it benefits everyone; and it certainly benefits the community we all serve."
Gale said he expects attendees of the Nonprofit Exchange to find value in the formal presentations, but also in the informal conversations that follow.
"There's definitely value in having everyone in the room together talking to each other and making connections," he said. "I think everyone there could see it was a safe environment where folks could talk about challenges, share opportunities, find ways to collaborate and more," he said.
"At the Community Foundation, we're here to help. We recognize the important role nonprofit organizations play in creating a vibrant and thriving community, so we want to champion and support programs that spark ideas and provide skills-relevant training to those who serve our local nonprofits. By working, learning and growing together, we'll all be able to better drive social impact, usher in positive change and solve some of our community's most complex challenges," he said.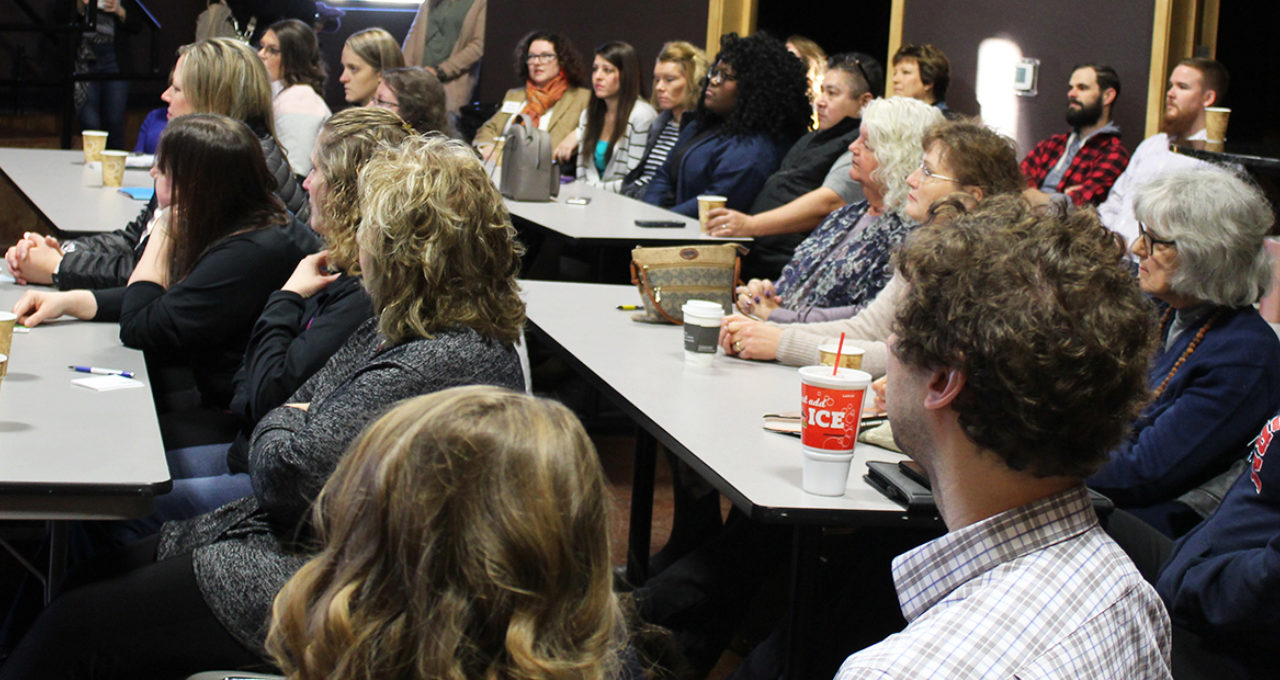 'Charitable Capital' For Local Nonprofits to Launch, Grow and Succeed
With data and insight on community needs and opportunities from the Foundation, donors can direct their charitable giving to local nonprofits through a variety of vehicles, including donor advised funds and estate plans. Many donors also choose to give to the Foundation's Community Fund, its most visionary endowment supported through unrestricted gifts.
The Foundation uses the Community Fund to provide grants to local nonprofits. These grants, Gale said, provide "charitable capital" to help launch new nonprofits and to help existing nonprofits develop transformational new programs.
In addition, Gale said, Community Fund grants can help nonprofits seeking to improve their organization's efficiency and effectiveness, providing important support for infrastructure enhancements, capacity building efforts, endeavors designed to fuse existing expertise with emerging needs, and more. Recent examples of these types of Community Fund grants include:
A grant to the South Dakota Community Foundation will support the South Dakota Nonprofit Capacity Building Program. Designed in collaboration with the Bush Foundation, this 15-month program aims to provide South Dakota nonprofit employees, volunteers and board members with training and experience to help build their capacity in effective fundraising and to develop important nonprofit leadership skills. Learn more.

The Community Foundation's grant to Network for Good provided scholarships for leaders from REACH Literacy and Harmony South Dakota to participate in the Jumpstart Program, an initiative that provides nonprofits with integrated tools, planning, coaching and technology to build fundraising capacity, diversify revenue and sustain programs. Since beginning the program in August, both organizations have already surpassed last year's annual giving totals.
The Community Foundation's grant to the University of South Dakota Center for Professional Development will support a new program designed specifically for nonprofit leaders. The new Nonprofit Leadership Excellence Certificate Program is built as a series of one-day short courses and workshops focused on information nonprofit leaders need to enhance their organization's success, the program will feature topics such as board development, strategic planning and implementation, fiscal management tactics and strategies, program evaluation and more. The Nonprofit Leadership Excellence Certificate Program is expected to launch in Fall 2020.
"We believe that investing in programs that can help our nonprofits build and maximize their strengths is ultimately an investment in our community as a whole," Gale said. "When our nonprofits are strong, healthy and resilient, so is their impact. And the more lives we can impact, the more lives we can change."