New Capacity Building Program to Help Strengthen South Dakota Nonprofits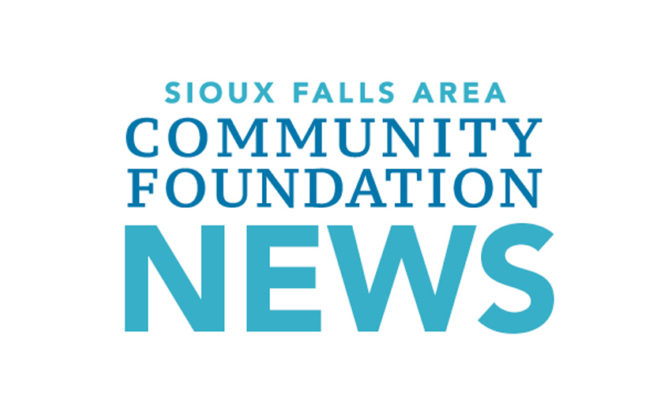 The Sioux Falls Area Community Foundation is partnering with the Bush Foundation and the South Dakota Community Foundation to support a new program designed to strengthen local nonprofits.
The South Dakota Nonprofit Capacity Building Program combines the forces of The Fund Raising School at Indiana University Lilly Family School of Philanthropy (The Fund Raising School) and CFRE International in a research-based program aimed at providing South Dakota nonprofit employees, volunteers and board members with training and experience to help build their capacity in effective fundraising and todevelop important nonprofit leadership skills.
"Here, we recognize the important role nonprofit organizations play in creating a vibrant and thriving community, so we're honored to help support this important program designed to provide skills-relevant training and resources to those who serve our local nonprofits," said Patrick Gale, vice president, community investment. "By working, learning and growing together, we'll all be able to better drive social impact, usher in positive change and solve some of our community's most complex challenges."
A 15-month Training Program
The South Dakota Nonprofit Capacity Building program is a 15-month training program that involves:
Four fundraising courses taught by faculty from The Fundraising School
Attainment of the necessary requirements for CFRE credentials
Activities with a statewide cohort of South Dakota fundraising professionals

Successful completion of the program results in participants attaining the Certificate in Fund Raising Management (CFRM) from The Fund Raising School and completion of requirements to requirements to become a Certified Fund Raising Executive (CFRE). Both the CFRM and the CFRE are internationally recognized credentials that indicate a high level of skill, experience, and dedication to ethical fundraising practices. Individuals that complete this program will receive training and attain credentials that raise the bar on professional fundraising practice in South Dakota.
What to Expect
Far more than supporting the development of highly credentialed fundraising professionals, it is anticipated the South Dakota Nonprofit Capacity Building program will:
Increase practitioner knowledge and skill in fundraising based on philanthropic partnerships, which will lead to better experiences for donors
Help expand financial resources to support important nonprofit work in South Dakota through more effective fundraising
Create an active network of fundraising professional with a deep understanding of philanthropy and a desire to promote the nonprofit sector in the state
Increase the number of fundraising professionals with credentials that are recognized throughout the nonprofit industry and the country
Provide South Dakota nonprofit employers a standard of fundraising professionalism to seek when hiring fundraising team members
Identify South Dakota is a leader in having high standards and expectations for fundraising professionals, and a strong commitment to the nonprofit sector
Program Participants Will
Learn tried-and-true principles of effective fundraising
Have access to proven fundraising tools
Learn how to create effective fundraising plans
Develop cases specific to their organization
Have opportunity to engage in practical skill-building to advance their work with donors
Engage with other South Dakota nonprofit leaders committed to advancing their own skills and the nonprofit sector in the state
Applications
Applications for the first cohort of the South Dakota Nonprofit Capacity Building Program are due by midnight on Thursday, Nov. 21.


Apply for the South Dakota Nonprofit Capacity Building Program