Spring 2019 Newsletter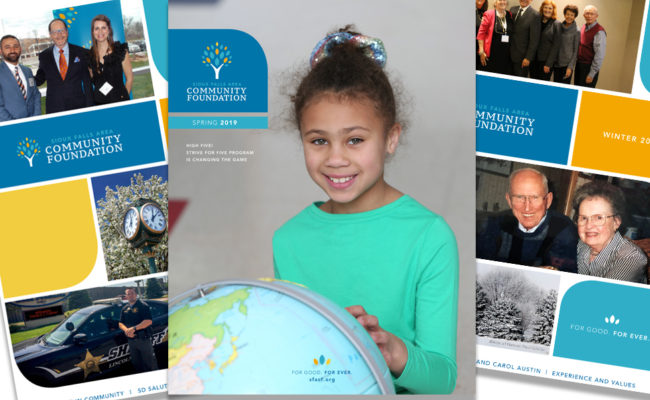 "For those of us who serve the Sioux Falls area as Community Foundation representatives, the sense of excitement and momentum we feel as this spring nears seems almost palpable. The opportunities we have to help you create good, forever, have never been greater; and, thanks to your support, our outreach has never been stronger," said Andy Patterson, president of the Sioux Falls Area Community Foundation.
Read about the good we're helping to create in our Spring 2019 Newsletter.
Features in this issue include:
A message from President Andy Patterson
Flood Recovery Fund
Helping Nonprofits Evaluate Impact
What is Legacy?
Collaboration in the Community
High Five — 'Strive for Five' Program is Changing the Game
Gratitude for Recent Gifts
Read the full issue:
---
Photos by Emily Spartz Weerheim.