Sioux Falls Flood Recovery Fund Update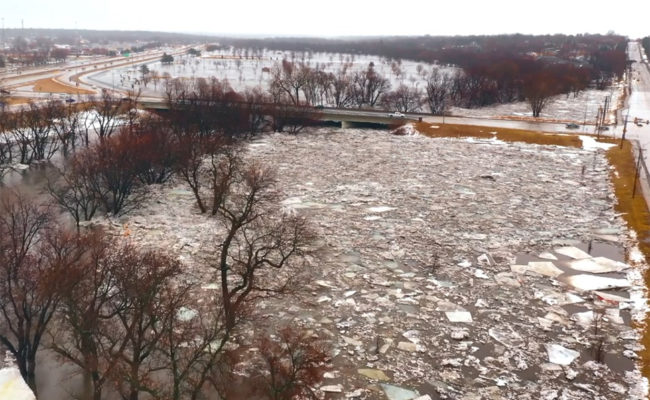 As a continuation of local efforts to help home owners impacted by water damage following historic flooding in March, distributions from the Flood Recovery Fund are slated to begin soon.
On March 15, the City of Sioux Falls and the Sioux Falls Area Community Foundation partnered to establish the Flood Recovery Fund. From there, the Unmet Needs Committee, consisting of representatives from The Community Outreach, Sioux Empire United Way, Lutheran Social Services of South Dakota, Helpline Center, St. Vincent DePaul Society, the City of Sioux Falls and Inter-Lakes Community Action Partnership have been evaluating applications for assistance, focusing on homeowners with proven and impactful needs.
Community Foundation President Andy Patterson called the Flood Recovery Fund an illustration of collaboration at its best.
In mid-March, when the first stage of major flooding hit the metro area, Sioux Falls city leadership turned to the Community Foundation for help. Working quickly, we established the Flood Recovery Fund as a way to help our neighbors whose homes and properties sustained damage. Our collaborative partnerships with city leaders and nonprofits throughout the area, as well as our experience in philanthropic planning and administration, is what enables the Foundation to be responsive when our community needs us. This was one of those times, and we are proud to have been able to help," Patterson said.