Sharing the Holiday Spirit With Those in Need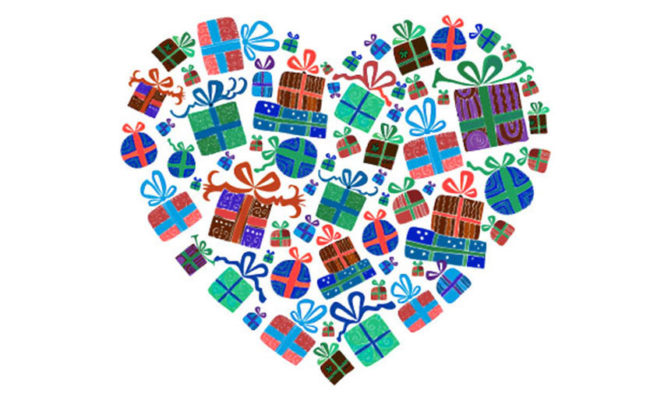 At the Community Foundation's annual Donor Reception, our 2019 Friend of the Foundation recipients, Bill and Lorrae Lindquist, talked about their family giving traditions. Each holiday season, Bill and Lorrae would dedicate time to review charitable giving opportunities with their three sons, Eric, Dan and Steven. In recalling the memories, Lorrae said the annual exercise not only taught their sons about the importance of giving back, it also served as a consistent reminder to be grateful for the blessings they had.
As our donors, we know giving is in your blood. Your philanthropy is vibrant year-round. But this time of year, giving has a little extra meaning. A little, shall we say … magic.
Let's face it, there's just something special about the holiday season. Maybe it's warm sweaters and cozy slippers, twinkling lights and cherished ornaments, or mouth-watering aromas from beloved recipes. Whatever it is, for many of us the holiday season is a joyous time.
Sadly, however, the holiday season lacks the same glow for some in our community. For those who are struggling to make ends meet, providing magical memories for their children during the holidays is difficult. For those in nursing homes who have lost loved ones, spending the season alone can be heartbreaking.
Whatever situations our neighbors in need are facing this holiday season, you can help. And it can be easy.
The Community Outreach and Center of Hope have teamed up again to coordinate Sharing Christmas. You can share your family's holiday spirit with a family in need by signing up online at thecommunityoutreach.org.
Donations must be received by Friday, Nov. 15.