Outgoing Board Members Share Reflections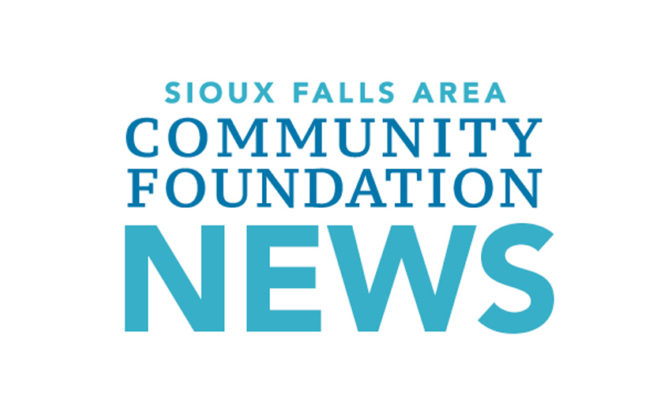 As we welcome Stacy Erdmann and Aaron Severson to our Board of Directors, we give our heartfelt thanks and appreciation to outgoing board members Angeline Lavin, Greg Carmon and Tom McDowell who, together, gave a combined 30 years of service to the Sioux Falls Area Community Foundation.
We are forever grateful to Angeline, Greg and Tom for their commitment and tireless dedication to the Community Foundation as we've worked to expand our mission to improve the quality of life in our area through philanthropy.
We caught up with Angeline, Greg and Tom to ask for their reflections from their time on the Board and their service to the Foundation. Here's what they had to say: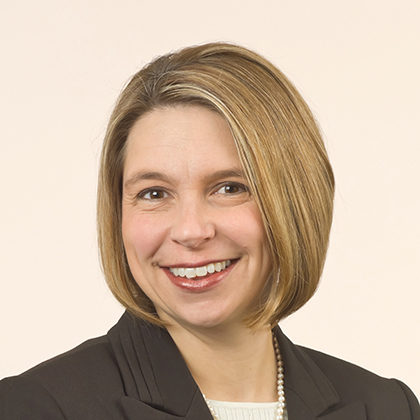 Q. What first inspired you to serve on the board for the Sioux Falls Area Community Foundation?
Angeline Lavin: Richard Van Demark called me up one day in 2004. I had never actually met Richard at that point, but he was introduced to my husband, and they must have talked about me. Richard was a member of the Community Foundation's Investment Management Committee (IMC), and I believe he was also joining the board and moving into the chair position for the IMC at that time. He was also working on a new structure for the IMC.
Richard asked me to serve as an outside member of the IMC, and I guess the rest is history.
Greg Carmon: Thanks goes to Miles Beacom for asking me if I'd be interested in serving on the Sioux Falls Area Community Foundation's Board of Directors.

I had been on the Brandon Community Foundation Board at that time, but had only one year remaining of my second term. I thought another opportunity to serve would be enjoyable, and it has been. I'd like to thank all those who volunteer so much time and talent to the Foundation solely for the purpose of doing good in this wonderful community!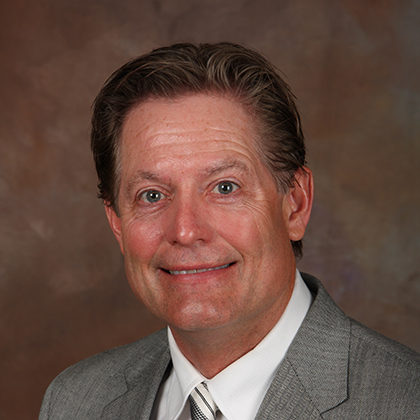 Tom McDowell: My practice as a life insurance agent is primarily focused on estate planning, thus early in my career I became exposed to the wonderful services the Sioux Falls Area Community Foundation provides.
It also made me aware of the incredible number of great people in our community who have established funds with the Community Foundation to help local causes and nonprofits.
Q. Can you describe how the Foundation has grown and changed during your tenure on the board?
Angeline: One of the most notable physical differences is the home base for the Sioux Falls Area Community Foundation. When I first joined the IMC in 2004, the Community Foundation was housed in rented office space on Phillips Avenue. The preparation of the Depot at Cherapa Place and the Community Foundation's move to its "forever home" there was an amazing transition, and I am so glad that I was able to be a part of that. On the asset side, it sticks in my mind that back in 2004, the Community Foundation had something like $40 million in assets . Today, we are the stewards of more than $168 million in assets. What amazing growth thanks to the generosity of so many in the Sioux Falls area! It is even more amazing to me that the endowment has experienced this type of growth while helping donors grant more than $171 million to local nonprofits since 1984. One thing that has not changed since 2004 is the quality of the staff who are dedicated to making our community a better place to live, work and enjoy life. I appreciate every staff member so much! Even though the endowment has experienced incredible growth over the past 15 years, the size of the staff has remained relatively consistent. Each person does a fabulous job of providing excellent customer service while working very efficiently.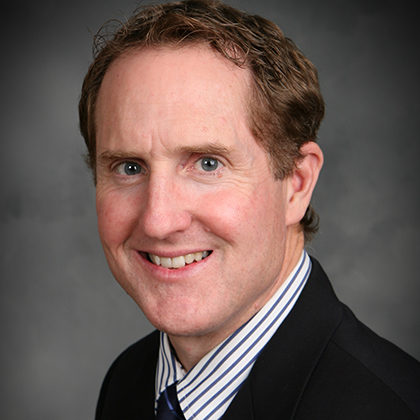 Greg: It's been amazing to watch the growth of the organization over the past eight years! The Sioux Falls area has witnessed their Community Foundation's guiding hand assisting in hundreds of projects involving area non-profit groups, improving and building this diverse and vibrant community. With the trust that doing "Good For Ever" was being realized, the community poured in another $100 million in permanent endowments in just the past eight years.

Tom: I've had the good fortune to work with both Candy and Andy during my years on the board. Two amazing leaders with many areas of strength. In recent years I've seen the Community Foundation gain in exposure and awareness, and as a result, watched the tremendous growth in both assets under management and number of funds.
Q. What's been your greatest memory/moment of joy from your time on the board?
Angeline: Meeting and becoming good friends with so many people (staff, donors, board members) who want to do good things for Sioux Falls. And I think City Blossom has to be the best party in Sioux Falls!
Greg: That's a tough question after so many years of memories! Meeting so many good people and developing friendships, all the wonderful staff, board members and committee members. And, Foundation events where we celebrate and honor those people and families who have given so much in time, talent and treasure to the community we all call home!
Tom: I have so many good memories from my nine years serving on the board. The opportunity to work with an amazing staff, and an extremely impressive group of fellow board members. One specific highlight that stands out was the opportunity to announce Mary Pat and Jerry Sweetman as Friends of the Foundation in 2016, as my family and theirs have been close friends for generations.
Q. What role do you see the Community Foundation playing in the future of Sioux Falls and the surrounding areas?
Angline: I am very pleased to see the Community Foundation taking a proactive role in understanding the needs of the community so that the organization can really be a specialist in philanthropy to help donors manage their charitable intentions. The Community Foundation provides oversight and integrity, and donors can feel good that their charitable capital will be managed well forever.
The Community Foundation is multi-faceted. It is a philanthropic partner for individuals and families who have a desire to share their resources with the community. It provides support to many non-profit organizations by helping them to manage their resources. It is also able to directly support many organizations doing great work in the region through community grants. I think the most important thing the Community Foundation is doing, and should continue to do, is building relationships with donors, community leaders, and non-profits that can blossom into partnerships. I am especially pleased that the Community Foundation has partnered with Youth Roots to engage area high school students in a new way. It is so important to continue to connect with youth and young professionals so they can learn the value of philanthropy! The Sioux Falls Area Community Foundation makes our community a better place!
Greg: The Community Foundation is becoming the "go to" organization in the area for direction and assistance in many forms. The Foundation's board and staff are constantly exploring ways to involve and challenge community groups and 501c3's through education, software updates and fundraising, plus grants to help develop their organizations.
Tom: I see the Community Foundation continuing to be the leader in providing an outlet for donors to accomplish their charitable goals. Additionally, the Foundation has become such a tremendous resource for local charities through education, advocacy and connections. This combination has had a wonderful impact on our community.