Lammers, Sweetman Named to Board of Directors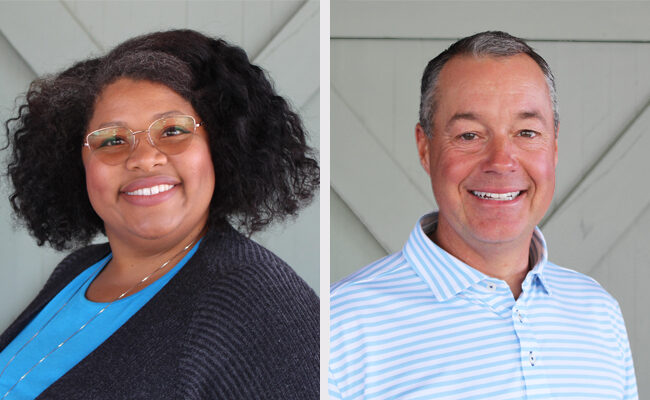 The Sioux Falls Area Community Foundation has added two new members to its Board of Directors.
Angela Lammers joins the board with executive leadership experience and a long history of community volunteerism.

A graduate of Minnesota State University-Moorhead, Lammers also holds a master's degree in organizational communication from North Dakota State University and a Certified Association Executive (CAE) designation. After a career in marketing, she founded Cetera Services in 2015. Today she serves as Managing Partner for the firm, which provides communication, strategy and association management.

An active community member and a graduate of Leadership Sioux Falls, Lammers serves in a number of civic volunteer positions. She is a member of the Governance Board for the Sioux Empire United Way and the Advisory Board for the SDSU Department of Journalism and Mass Communication. Previously, she served in volunteer leadership roles for the Greater Sioux Falls Chamber of Commerce, EmBe and Southeast Technical College's Business and Entrepreneurship programs.

Patrick Sweetman comes to the board with experience and expertise in leadership, management and civic engagement.
A graduate of Santa Clara University, he most recently served as president of Sweetman Construction Company. In addition to serving on a number of industry-related volunteer boards, he also served on the Board of Directors for South Dakota Achieve (now LifeScape). Outside of work, he has volunteered as a coach for youth soccer, basketball and volleyball.
From their professional experience to their commitment to service, Lammers and Sweetman are well-suited to serve on the Community Foundation's Board of Directors, said Foundation President Andy Patterson.
"These are two incredibly smart and community-minded individuals who share our passion for making the Sioux Falls area an even better place to call home," Patterson said. "We're excited to have them on our team as we work to enhance our community and improve quality of life through philanthropy."
Related Posts