Investing in Tomorrow's Leaders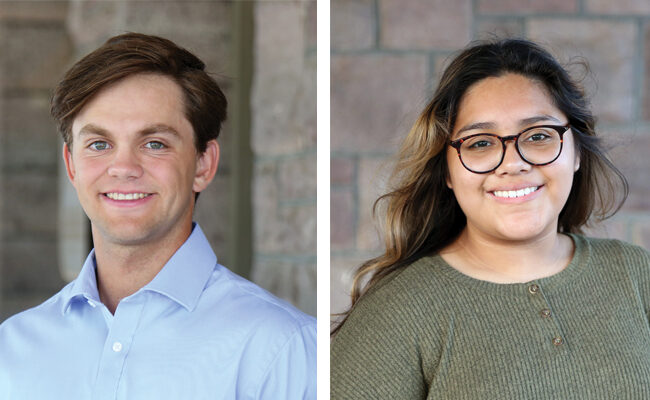 Earlier this spring, the Community Foundation awarded more than $450,000 in scholarships to local students pursuing post-secondary education — young people from across our area who, in their educational pursuits, will be challenged to ask questions, listen, engage in dialogue, learn, serve and explore new ideas for a brighter tomorrow.
The scholarships are funded by donors who are passionate about changing lives, promoting economic security and investing in the future through the power of education.
We caught up with two of our 2021 scholars to learn how they hope to use their education to impact positive change throughout our community.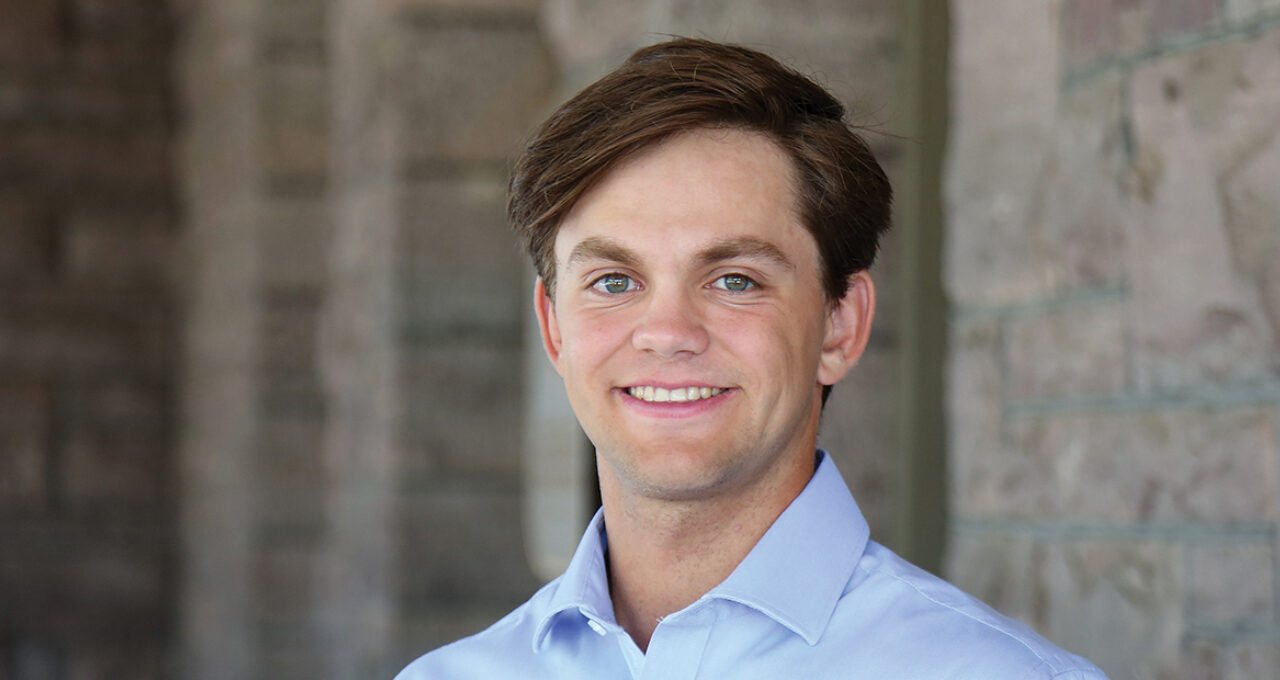 Andrew Moen
O'Gorman High School, Class of 2021
Q. What are your future plans?
A: Next stop is the University of South Dakota. I'll be majoring in medical biology and minoring in psychology. I hope to continue on to med school and pursue a career in medicine.
"I'm just so thankful and appreciative. These scholarships will help so much. I look up to the donors behind these scholarship funds as people I want to be like someday. By caring about someone like me, they're helping to build a better community. It takes a lot of generosity to do that. Down the road someday, when I have the means, I want to do the same thing."

— Andrew Moen
Q. Can you talk about your desire to serve?
A. It really started when I was little. My dad got sick and had a long rehabilitation process. His condition is incurable, but he can function on a normal basis now. In my family, it's just my dad, my sister and me. What people did for me and my family during that time — helping my dad get back to a place where he could take care of my sister and me again — that really made me realize that I'm called to do for others what people did for my dad and my family all those years ago.
I want to pursue a career in the medical field because I want to understand people and the situations they're in, and to always be compassionate through that.
Q. You've been an active volunteer throughout high school. Why is volunteerism important to you?
A. I've witnessed how volunteering helps our community. I've volunteered at The Banquet, the Bishop Dudley House, the Good Samaritan Society and more. Through volunteering, I've realized I can impact someone's life. I want to carry that passion over into what I do in my future, which is why I want to pursue a career in the medical field. It's where I know I'll be able to help people and their families.
Q. What inspires you?
A. My dad inspires me. He's been through a lot, but he's never given up. I think his drive, and his attitude for life in general, really inspires me to take on that mindset and serve and inspire others in the work I do.
The Donors Behind the Scholarships
Andrew Moen received awards from two scholarship funds.
The Fred and Marie Christopherson Scholarship Fund honors the legacy of Fred and Marie Christopherson, a loving couple who devoted their careers to the newspaper industry. Fred served as editor of the Argus Leader for 33 years. Marie was a reporter and columnist. Because of the Christophersons' love for South Dakota, this scholarship is open to graduating seniors from high schools across the state.
The Davenport Evans Scholarship Fund was established by Davenport, Evans, Hurwitz & Smith, LLP, one of South Dakota's oldest and largest law firms, to honor the academic achievement and community involvement of area students in Brookings, Lake, Lincoln, McCook, Minnehaha, Moody, and Turner counties.
---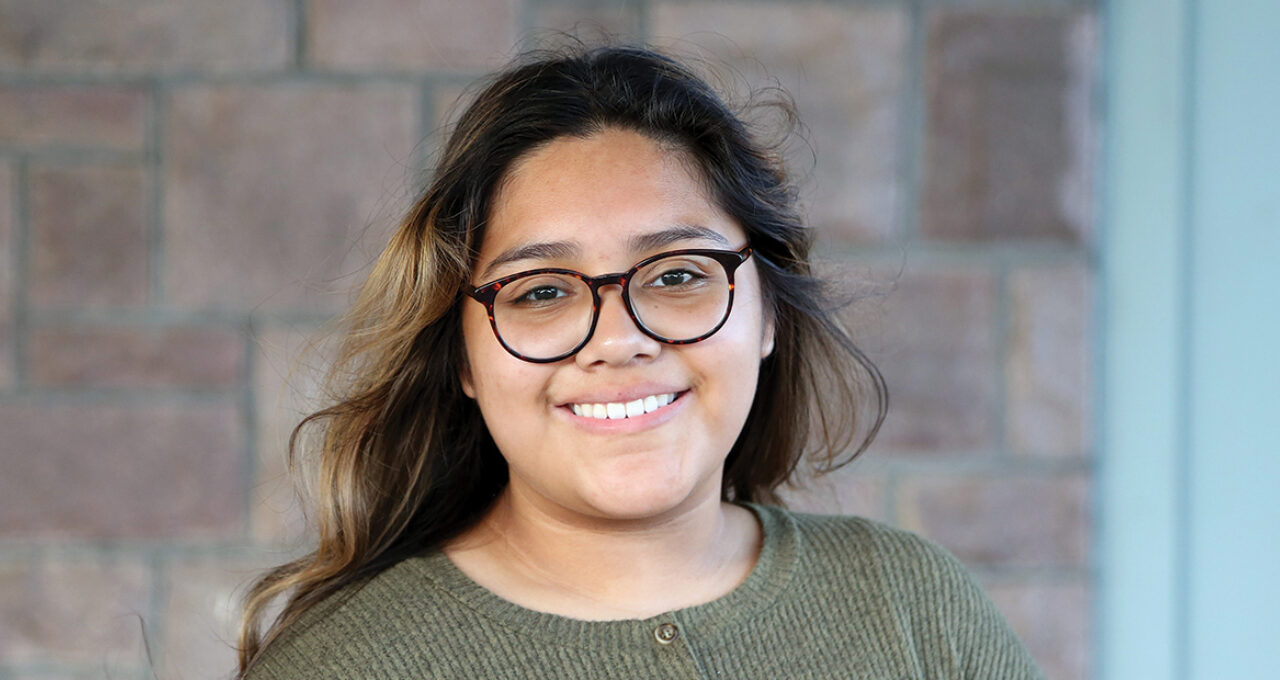 Angie Barrientos
Washington High School, Class of 2021
Q. What are your future plans?
A. Next stop is Augustana University. I plan to major in nursing.
Q. Why do you want to pursue a career in nursing?
A. My mom was in born in Guatemala and she immigrated to the U.S. for a better life. When she was in Guatemala she was a nurse and she's told me so many stories about how she loved the field and being able to help others. That really inspired me to want to go into nursing.
I think nurses can be such a rock for individuals and families when they're at their most vulnerable. I really want to be that for people. I'm fluent in Spanish, so I want to use my language skills in my nursing career, too.

As a first generation college student coming from a single-income home, this scholarship will help me so much. It's amazing. I'm really thankful to the donors. College is so expensive and their generosity is opening doors for people like me to get an education. Their generosity, and the education it supports, will change our world; it will change our community.

— Angie Barrientos
Q. What inspires you?

A. I want to make my mom proud. She's so special to me.
When she immigrated to the United States she couldn't continue her nursing career because of the language barrier and the different requirements for nurses here. Currently she manages the housekeeping area at a local hotel. She does so much for me and I love her so much.
I'm also inspired by the opportunity to help minorities in my community feel welcomed and loved. Sioux Falls has been growing exponentially in recent years. With that growth comes a growth in diversity. I believe it's important to show that minorities are more than just a stereotype. I think everyone deserves the same care and opportunity. My goal as a nurse is to let my future patients know that I'm not here to judge them, I'm here to give them the care they need and to make them feel they're just as important as anyone else.
The Donors Behind the Scholarships
Angie Barrientos is the recipient of an award from the Robert W. Best Scholarship Fund.
Born and raised in Sioux Falls, Best graduated from Washington High School, served in World War II and earned a bachelor's degree from the University of Pennsylvania. In 1949, he purchased a small typewriter store he named Best Business Products. The enterprise grew and eventually provided copiers, computers, and related office equipment throughout the region.
The scholarship celebrates Best's legacy of caring for the Sioux Falls community and honors his volunteer work with the Children's Care Hospital and School board, Avera McKennan Hospital Advisory Board, the Sioux Falls Community Playhouse board, Sioux Empire United Way, Downtown Rotary Club and more.
Photos by Emily Spartz Weerheim.
Related Posts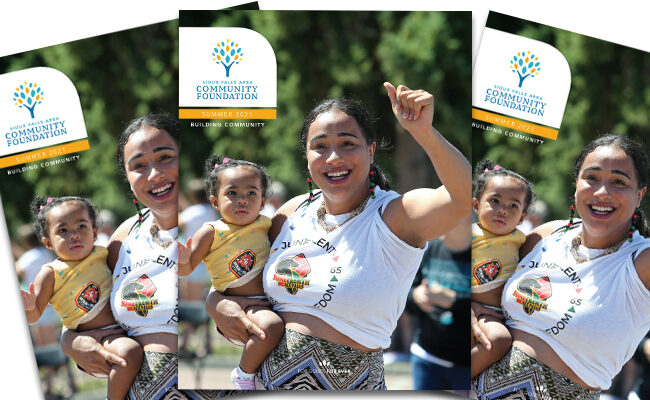 Summer 2021 Newsletter
See our latest newsletter
Read More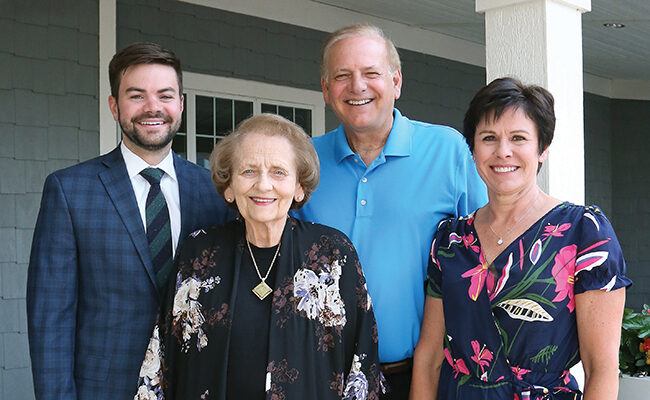 Generations of Generosity
Believing that business and philanthropy can intersect to enhance and enrich our community, the Nyberg family has been giving back to Sioux Falls for more than six decades. Entrepreneurial, community-minded and charitable, this family believes that when giving thrives, a community thrives.
Read More