Helpline Center, The Community Outreach Named 2020 Community Spirit Award Recipients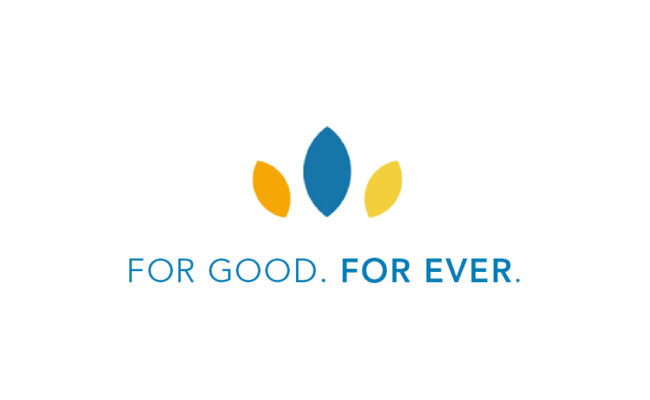 The Community Foundation has named the Helpline Center and The Community Outreach as recipients of its 2020 Community Spirit Award, an honor recognizing the extraordinary ways in which each organization stepped forward to serve those in need in the wake of the coronavirus pandemic.
"While the temporary shuttering of schools and businesses was done to protect the health and safety of those in our community, the economic and social impact on thousands of individuals and families throughout our area has been significant," said Patrick Gale, vice president for community investment.
"As a community, we knew we needed to rally together to help our neighbors in need," Gale said. "The Helpline Center and The Community Outreach are two Foundation grantees who stepped forward to help without hesitation. Over the last several months, these two organizations have been exceptional partners, going above and beyond to serve the needs of those throughout our area whose livelihoods have been impacted by COVID-19."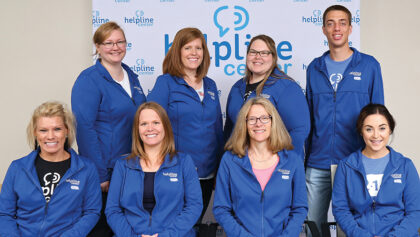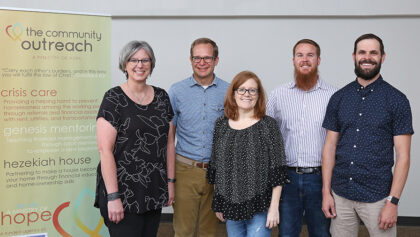 ---
Both organizations were key to the success of the One Sioux Falls Fund, a disaster fund developed in collaboration with the City of Sioux Falls and local businesses and held at the Community Foundation. The Fund was designed to help residents in the Sioux Falls MSA (Minnehaha, Lincoln, McCook and Turner counties) avoid evictions if they were unable to work due to COVID-19.
From March 10 through May 31, the Helpline Center answered 28,688 calls, text messages and emails related to the pandemic. In doing so, trained Helpline Center crisis specialists identified 41,681 needs. Top needs identified were disease information, food pantry information and information on rent payment assistance.
In addition, the Helpline Center also hosted an online application for the One Sioux Falls Fund on its website and facilitated a process to contact employers to verify applicants' loss of income due to COVID-19.
From there, The Community Outreach stepped in to contact the landlords of approved One Sioux Falls Fund applicants. Once that verification was complete, The Community Outreach printed and mailed checks to cover 70 percent of the applicant's monthly rent payment. So far, The Community Outreach has distributed rental assistance checks for more than 2,800 households.

The One Sioux Falls Fund has helped thousands of individuals and families right here in Sioux Falls who have been impacted by COVID-19 to remain housed — an unprecedented feat of community service that would not have been possible without the Helpline Center and The Community Outreach. We are beyond grateful for their hard work, their partnership and their unwavering commitment to serve those in need throughout our community.

Patrick Gale, Vice President for Community Investment
The 2020 Community Spirit Awards include a commemorative plaque as well as a $5,000 grant to help each organization advance its mission.

Photos above by Emily Spartz Weerheim.