Helping to Create Sustainable Organizations Through Unrestricted Giving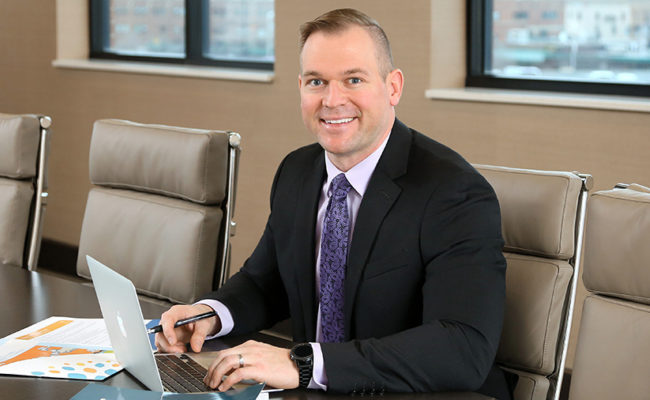 In a recent blog, Natalie Rekstad of Black Fox Philanthropy and Michele Dilworth of Candid discussed what they learned when they sat down and asked both funders and non-profit professionals what they wished each knew about the other. Reading the piece, a theme emerged among non-profit executives — unrestricted funding fuels innovation and visioning and allows an organization to shift from being program-centric to systems-centric, which leads to sustainability.
I know occasionally an unrestricted or "annual support" gift might seem a little vanilla, but it's really quite the opposite. This past year, the Community Foundation made more than 1,500 grants totaling nearly $14 million on the advice of donors. Many were for "general support."
Ask leaders at the nonprofits who receive these gifts, and they'll likely tell you "general support" gifts are key to providing strength and flexibility to their organizations. There's nothing plain about that.
However, if you're looking to add sprinkles to your giving, our Community Fund makes grants to support new and expanding programming designed to address important needs, strengthen our community and enhance our quality of life.
Case in point: one of our newest grantees, Transept.
Founded in 2016, Transept's mission is to "create distinct and transcendent concert experiences, fusing elite professional musicians with South Dakota talent while nurturing the community through collaboration, outreach, and education."
The ensemble merges a roster of the nation's finest consort singers alongside local talent. Woven into the fabric of the organization is community outreach and education.
The mission of Transept, and the work it's doing not only to bring music into our community, but to help us build community as well, have inspired us from the start. That's because here, at the Community Foundation, we believe the arts can offer each of us powerful opportunities to find meaningful connections, discover common ground and forge new pathways.
So we're proud to help support Transept with a grant to help with its artistic education and outreach initiatives — efforts we absolutely believe will enhance and enrich the lives of so many who call this area home.
So, if you're looking for more "up-and-coming" ways to invest in our community, be sure to read about our recent Community Fund grants and check out our New and Noteworthy mentions.