Grant Will Help Local Nonprofit Expand Artistic and Educational Programming, Outreach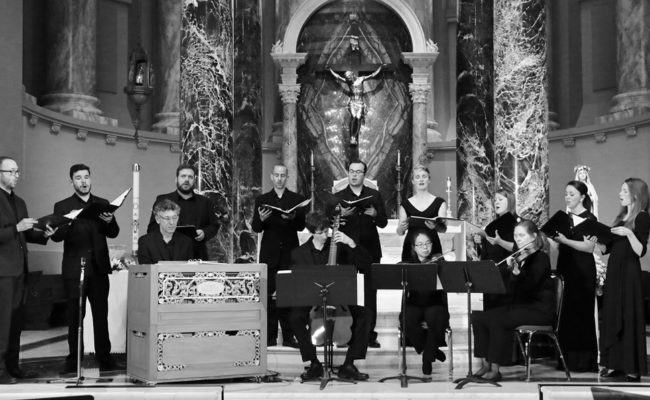 The Sioux Falls Area Community Foundation announced this week that Transept, a vocal ensemble of elite professional consort singers and select local musicians, has been awarded a $10,000 grant to support its artistic and educational programs and community outreach for the 2019-2020 season.
"At the Sioux Falls Area Community Foundation, we believe the arts have the power to nurture our souls, inspire our minds and strengthen our communities," said Patrick Gale, Vice President, Community Investment. "It's why we're honored to support Transept in its artistic education and outreach initiatives — efforts we absolutely believe will enhance and enrich the lives of so many who call this area home."
"We are ecstatic to be chosen for this grant," said Founder/Artistic Director Timothy J. Campbell, also an Assistant Professor of Music at the University of South Dakota. "It is an honor to be acknowledged by the Community Foundation, and we are excited to broaden the scope of our artistic and educational programs within our community."
About Transept
Founded in 2016, Transept's mission is "To create distinct and transcendent concert experiences, fusing elite professional musicians with South Dakota talent while nurturing the community through collaboration, outreach, and education." The ensemble merges a roster of the nation's finest consort singers alongside local talent. Woven into the fabric of the organization is community outreach and education.
More information about the ensemble and upcoming concert projects can be found at www.transept.org.