Helping Our Teachers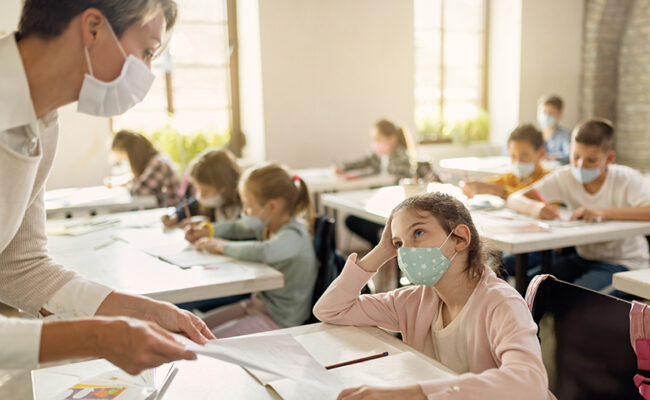 Growing up in Sioux Falls, I had a lot of incredible teachers but I think my favorite teacher was Mrs. Thomas. She was my third and fourth grade teacher at Horace Mann Elementary School. I was a nervous and shy student but I remember Mrs. Thomas was always able to give me the encouragement I needed to succeed. Teachers have a way of doing that.
The Community Foundation knows how important teachers are to a strong and vibrant city. That's why, 27 years ago, we launched our Excellence in Education Initiative to provide grants to classroom teachers. Over the years, we've been honored to support so many creative projects that not only enhance the curriculum but also make learning fun.
We knew the Excellence in Education program was going to be different this year. Everything has been different this year. But for teachers, what we're asking them to do is bold — care for our children, keep them safe, and teach them skills for the future — all while facing an unpredictable, invisible virus every day they walk into the classroom.
So, this year is different. This year we decided all of our teachers are winners. Every teacher who applied for funding through the Excellence in Education Initiative will receive a grant. From cardio drumming equipment to outdoor classroom furniture and microscopes to ipads, innovation is alive and well in the classroom.
To all of courageous teachers out there, we're with you, we appreciate you, and we thank you.
See the full list of our 2020 Excellence in Education grantees.