Gassen, Korsten Named to Community Foundation's Board of Directors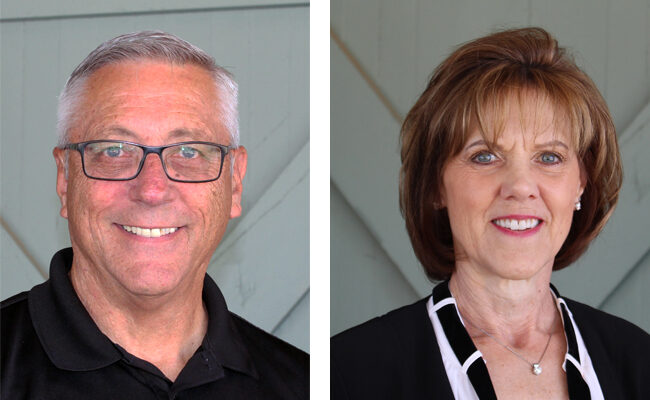 The Sioux Falls Area Community Foundation has named Matt Gassen and Marilyn Korsten to its Board of Directors.
Gassen comes to the Foundation's Board with extensive knowledge of the local nonprofit sector, having served as CEO of Feeding South Dakota for the last 22 years. Prior to his time with Feeding South Dakota, he was a member of the U.S. Air Force, supporting hundreds of troops over the course of his 22 years of service. An active civic volunteer, he also serves on the Feeding America National Affiliate Council, the South Dakota Sportsman Against Hunger Board and the Sioux Falls Thrive Food Security Action Team. A member of Downtown Rotary and a deacon at Sioux Falls First Church, Gassen's hobbies include golf, working on classic cars and spending time with his grandkids.
Korsten joins the Board with extensive experience across multiple industries including financial services, data analytics, technology and retail. A long-time community volunteer, Korsten has served on boards for a number of nonprofits and is a past member of the Foundation's Grants Committee. An entrepreneur, she runs her own business, SamCreative, and currently serves on the First Lutheran Church Foundation Board. Korsten's hobbies include spending time outdoors and photography.
"With their professional experience, deep roots in this community, a commitment to service and a desire to make a difference, Matt and Marilyn are extremely well-suited to serve on our Board," said Andy Patterson, president. "I look forward to working with them to advance the mission of the Foundation."