Gaikowski, Wiener Named to Board of Directors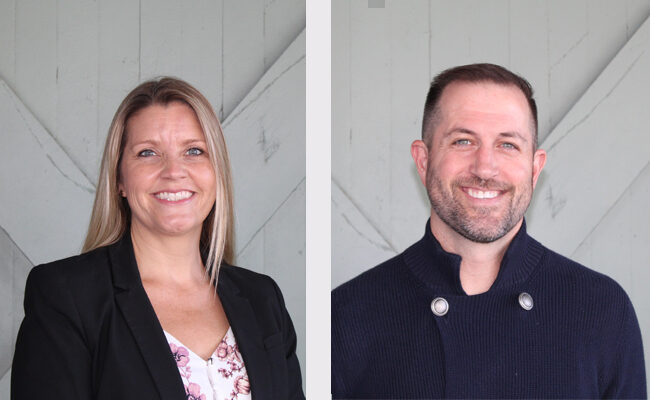 The Sioux Falls Area Community Foundation has added two new members to its Board of Directors.
Mandy Gaikowski is an attorney and partner at Estate Planning Solutions, a law firm in Sioux Falls.
Gaikowski earned her bachelor's and juris doctor degrees from the University of South Dakota. After law school, she served as a clerk for the Second Judicial Circuit Court before becoming a trust officer for a local community trust department. In 2011, she entered private practice, focusing on estate planning. She joined with another estate planning attorney and they opened their law firm in 2016. Outside of work, she is involved in State Bar activities and committee work. She also provides estate planning expertise for area nonprofits.
Ben Wiener serves as senior risk advisor and a partner for North Risk Partners insurance agency and is also Founder/CEO of Benaiah Capital, a digital asset wealth management firm in Sioux Falls.

With studies in economics and finance at Southwest Minnesota State University, Wiener has experience as a small business owner, executive, entrepreneur and partner. Outside of work, he has served on the board of directors for Hope Harbor and helps to lead youth group activities with his wife, Leah at their church.

Community Foundation President Andy Patterson said their professional and leadership experience, as well as their community and civic involvement make Gaikowski and Wiener well-suited to serve on the Board of Directors.

"From their professional and volunteer experience to their strategic mindsets, Mandy and Ben bring so much to the table. We are excited to welcome them to the Foundation's Board of Directors and we look forward to working with them as we advance our efforts to champion philanthropy that can enhance the quality of life for individuals and families across our area," Patterson said.