From Journalist to Advocate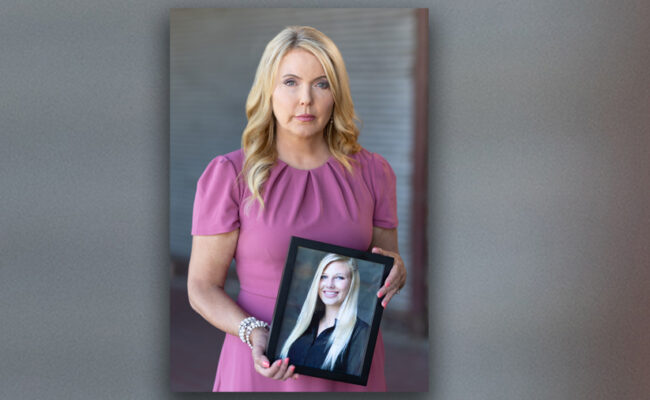 Seeking to turn her heartbreak into action, veteran reporter Angela Kennecke launched the nonprofit Emily's Hope in 2018.
In her daughter's memory, the organization has impacted thousands of lives and today, thanks to a grant from the Sioux Falls Area Community Foundation, it's piloting a new prevention curriculum to educate younger students on the dangers of substance use.

After losing her daughter to fentanyl poisoning in 2018, Angela Kennecke could have easily retreated into the shadows of life — over-whelmed by grief, anger and sadness.
Instead, the award-winning journalist chose to turn her heartbreak into action, using her investigative skills and storytelling experience to confront an issue that, she says, is even more time-sensitive than any breaking news story — the exploding overdose crisis and the high number of fentanyl poisoning deaths.
In memory of her daughter, Emily Groth, she founded Emily's Hope, a nonprofit dedicated to stopping the stigma and promoting the treatment of substance use disorder.
She's used her voice as a journalist to bring light to the issue, sharing her own story, stories of other families navigating the painful journey of addiction, and insights from medical experts via her KELOLAND News Special Report on the Opioid Crisis (which earned two regional Emmy Awards in 2019), through her blog, and via her podcast, "Grieving Out Loud."
And, most recently, she made the decision to take on a new title — that of full time advocate. After more than three decades covering neighborhood news, leading investigations into fraud and corruption, and delivering hard-hitting reporting on the issues of our time, earlier this year Kennecke announced her decision to step away from her position at KELOLAND Media Group to lead Emily's Hope full time.
"As a journalist, I could use my stories to make a difference. But with Emily's Hope, I can save lives," Kennecke said.
Foundation's grant paves the way for a major step forward
Since its founding in 2018, Emily's Hope has been expanding its work to remove the stigma of substance use disorder through awareness, education, and prevention thanks to the charitable support of many who are investing in its mission. But this fall, thanks to a grant from the Community Foundation, the organization took a major step forward by introducing a new prevention education curriculum designed for elementary school students.
Developed by a team of medical, addiction and education specialists, the curriculum includes lessons that address the science, social, and health aspects of substance use; guidance for dealing with difficult emotions; and information to support the entire family's wellness. "Keep Your Body and Brain Healthy and Safe," a book written by Kennecke and illustrated by Abby Groth (Kennecke's daughter and Emily's sister) accompanies the curriculum.
This fall, nine school districts throughout South Dakota and western Minnesota are piloting the curriculum at the third grade level.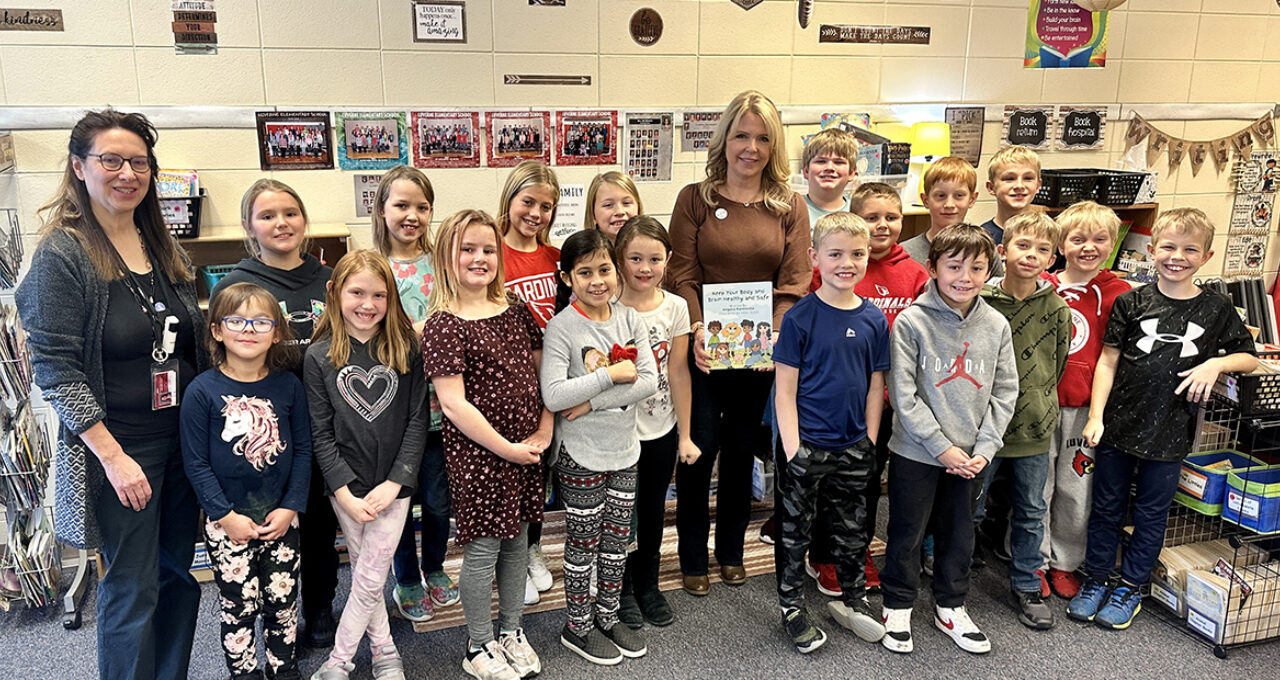 Kennecke said the curriculum is the right thing at the right time.
"I just think we need to get to kids at a younger age — when their teachers and parents are more influential than their peers or social media," she said. "There are a lot of prevention programs out there for kids in middle school and high school — and those are important. But I think they're too late if we're not talking to kids at a younger age about these things. We need to be talking to them about what medication is, about illegal drugs, and about how substances affect the brain."
Because when kids know how substances can adversely affect their brains, they'll be more likely to protect themselves, she said.
"Addiction is a disease of the brain. When people can visualize how these chemicals take over the brain — driving the need, reducing logical thinking and actually damaging tissues, hopefully more people will better understand and protect themselves. That's why we want to talk to kids about protecting their brains."
Kennecke said the grant from the Community Foundation was key to helping the idea for the curriculum come to life.

We had the idea for this, and the grant is making it happen. We are so grateful to the Sioux Falls Area Community Foundation for coming alongside us in this important work.

— Angela Kennecke, Founder of Emily's Hope
Patrick Gale is the Foundation's vice president for community investment. He called Kennecke's work a beacon of hope that will "impact our community for generations to come."
"Motivated by her own heartbreak, Angela is changing lives — and saving lives — in her daughter's name," Gale said. "We are so inspired by her bravery, her determination and her passion to drive change."
"Every dream needs help to become a reality. We celebrate those who are supporting the mission of Emily's Hope through philanthropy, and we are honored to help advance this organization's good work with a grant from our Community Fund. We look forward to seeing the impact of this curriculum in the years to come," he said.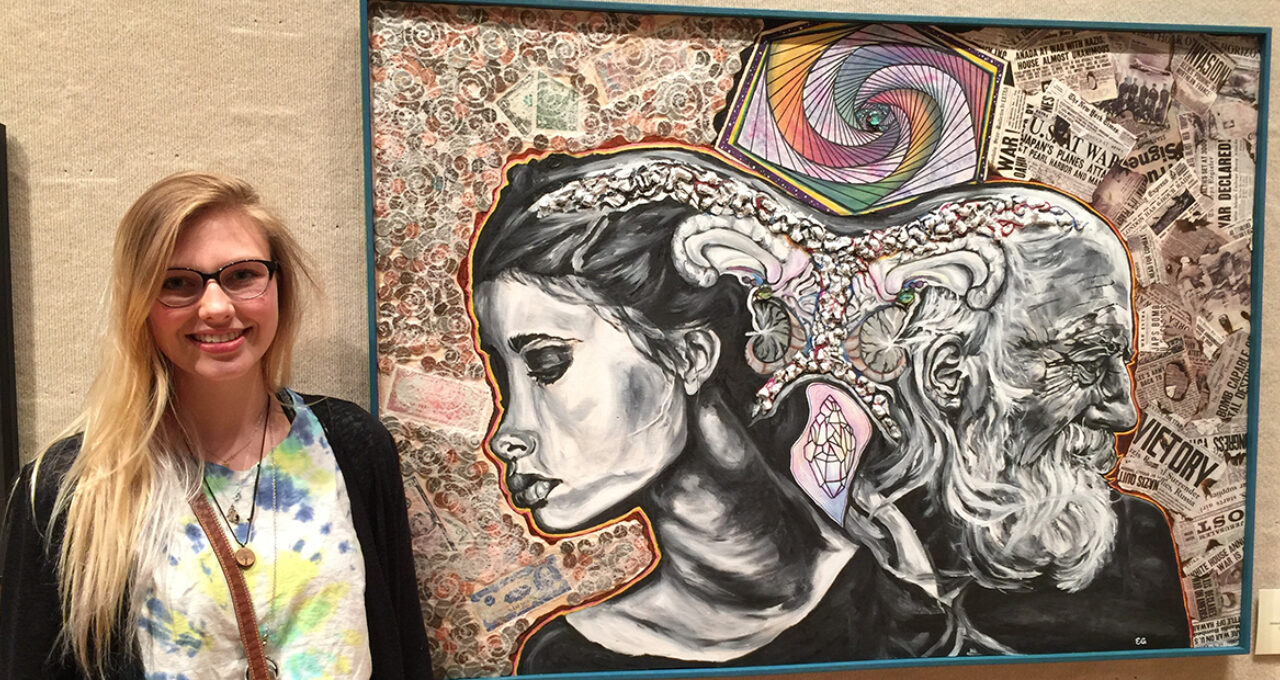 What parents need to know
In the days and weeks leading up to her daughter's death, Kennecke said she knew something was going on. Together with her family, she was planning an intervention in order to get Emily help.
It was too late. Emily died on May 16, 2018, after injecting heroin laced with enough fentanyl to kill six people. She was just 21 years old.
"Emily's death was so meaningless — it didn't have to happen. Obviously I had a kid with a problem on my hands, and I should've been able to get her help, but because fentanyl was in the drug she used, I didn't get that chance. She didn't have to die. Someone intentionally put fentanyl in her drug and killed her."
Her story is, sadly, one of many, Kennecke said. In the U.S. today, 299 people die every day from drug overdoses and in Sioux Falls, overdose deaths were up 62 percent in 2021.
"Parents need to understand how serious — how deadly — things are right now; how many things are laced with fentanyl," she said. "In today's world, experimentation should not be an option. I've interviewed parents who've lost children after they purchased a pill on Snapchat. They found their kids dead in their rooms — they had no idea. I talked to a mom whose son was a brilliant student with a bright future ahead of him. He tried a pill for the first time. She went in his room in the morning and found him dead. This is happening all over our country. I think about all the kids we're losing and I want to shout this from the rooftops. We need to do something about this."
Inspired by her daughter's memory, she's hoping to do just that.
"I'm grateful I can do this in Emily's name, but, I would stop doing all of this — in a second — if I could have her back. But this is the reality. This is what happened. It could've happened to anybody. I want to stop this from happening to other families."
If you know someone struggling with substance abuse, help is available. Find resources at findtreatment.gov, emilyshope.charity or by calling 988.
Related Posts