The Making of a 'Moonshot-Inspired' Idea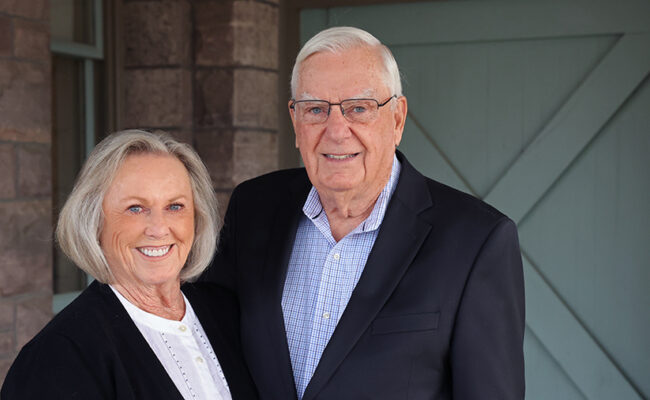 Every generation has that one defining moment — a single iconic event that changes the course of history and alters our understanding of the world and our place in it.
For Dick and Kathy Sweetman, that moment occurred in December 1968.

Then, they were Dick Sweetman and Kathy Buysee. He was the oldest of five kids, had an interest in engineering, and was already working for the family business, Sweetman Construction. She was the youngest in a family of nine kids. As a girl growing in the Cathedral District, she loved looking up at the stars.
That December, they each watched as Apollo 8 transmitted images of the lunar surface with Earth in the distance. For each of them, watching the moonshot unfold on their family's small black and white television created feelings of excitement, wonder and sheer joy. It was an unforgettable moment that fueled a life-long love of science, astronomy and discovery.
Dick and Kathy eventually met, got married, raised a family and ran a successful business.
Throughout the years, they've been active members of the Sioux Falls community — giving of their time, their ideas and their resources to help enrich and enhance the city they've called home all their lives.
But they never forgot the sense of excitement and joy they felt at seeing that first moonshot.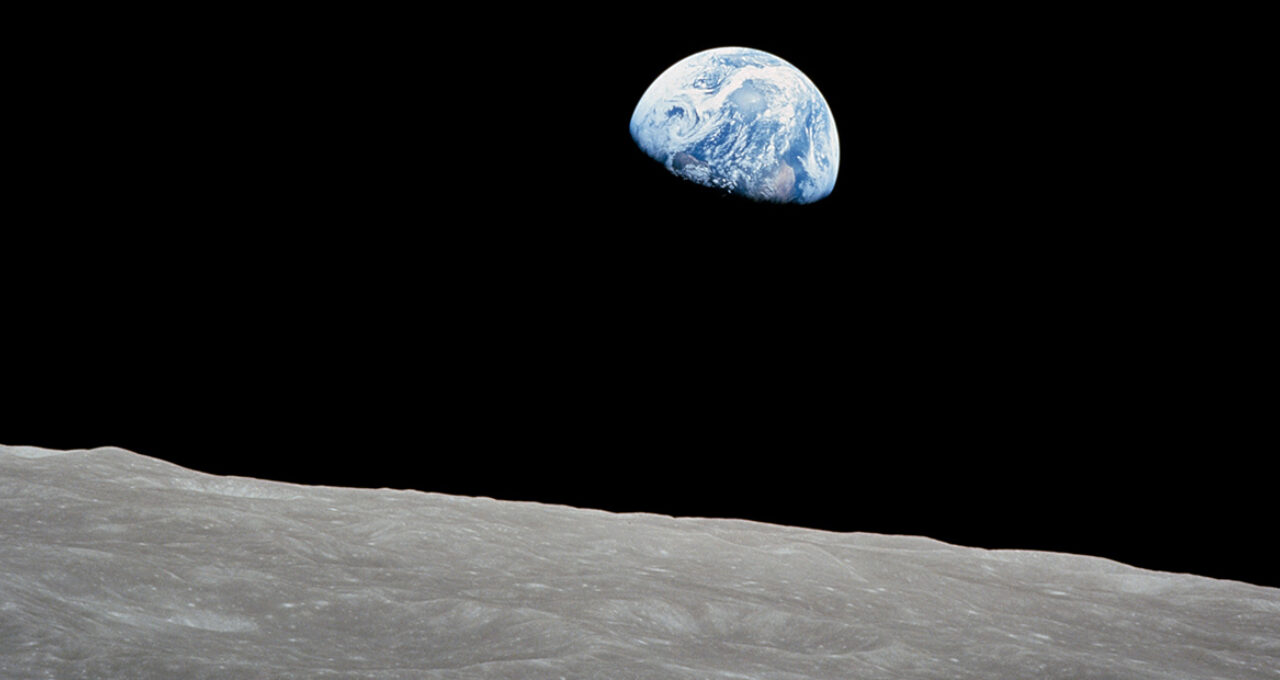 So earlier this year, when the couple found themselves in a position to make a major gift, they knew they wanted to do something that would help spark that same sense of joy, excitement and wonder in others.
So they turned to the Community Foundation for help.
"With the sale of Raven Industries, we'd made a sizable stock transfer to our charitable fund at the Community Foundation. We knew we wanted to do something special for Sioux Falls, but we needed some time and some help to be really thoughtful about how and where a gift could have the most impact," Dick said. "The Foundation helped us by researching some giving possibilities that really aligned with our interests."
The result was a transformational gift to the Washington Pavilion to establish South Dakota's first planetarium.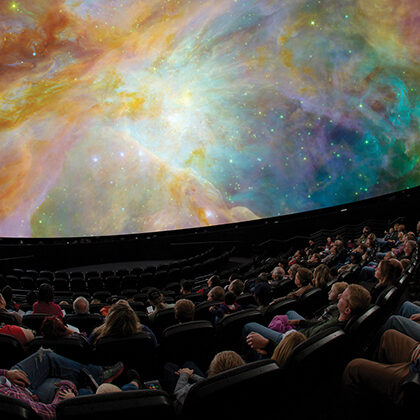 When it's complete, the Sweetman Planetarium will feature one of the most advanced planetarium systems in the United States and will offer exciting programs and experiences including live space launch viewings, thought-provoking discussions on our place in the universe, and opportunities for children and adults alike to learn about space and space exploration.
Connecting Passion to Purpose
The ability to connect passion to purpose is one thing that sets the Community Foundation apart, said Mary Kolsrud, vice president for philanthropy.
"The true joy of giving comes from seeing how your gift will elicit joy in others," Kolsrud said. "So we take our donors through a discovery process that helps identify their passions, their values and the kind of legacy they wish to create. From there, we can research giving opportunities that align with their hopes and dreams for the future. Dick and Kathy's past experiences and the things they love really inspired this investment. They obviously love Sioux Falls and they wanted to help make this community even better through a gift that will create something the entire community can enjoy."
Finding a way to make an impact with your giving can sometimes seem overwhelming. But thanks to the help and guidance of the Community Foundation, the Sweetmans said, the process was easy and seamless.
"I don't even know how we would've begun without the help of the Foundation," Kathy said. "All the work they did to research needs and explore opportunities, as well as coordinating with the Pavilion and the City to establish the gift agreement, map out details and outline logistics. This gift wouldn't have happened without the Foundation."

Dick agreed. "The Foundation is an indispensable vehicle for people to be able to put money in, and either leave it to the Foundation to do good things for the city, or to help donors steer it where they'd like it to go. The reality is that without the Foundation, many of the really meaningful philanthropic investments our city has seen over the years — think parks, support for human services, the arts and more — might not have happened," he said.
Beyond helping the idea for the establishing gift come to life, the Foundation also helped develop a plan for the long-term care of the planetarium.
"We want the planetarium to be here for our grandchildren, and for their grandchildren, so the Foundation helped us establish an endowment to support the facility into the future," Dick said. "There's a real peace of mind that comes from knowing this will be here for generations to come."
A Special Legacy
When the Sweetman Planetarium opens next summer, Dick and Kathy Sweetman will be excited to see their 'moonshot-inspired' idea come to life.

"We hope the planetarium will help spark an interest in science, astronomy and discovery among all those who visit the facility. We hope it will be a place where people of all generations can come together to learn about and explore the universe we all call home.

— Dick and Kathy Sweetman
Giving a gift that brings people together illustrates the true meaning of philanthropy, Kolsrud said.
"As we often say, philanthropy is about people helping people. This gift will no doubt help our community to see and discover the wonder and beauty of space and the stars, it will spark thoughtful dialogue and discussion, and will encourage deeper understanding of the universe and our place in it," she said.
"Dick and Kathy Sweetman are two wonderful people who grew up in Sioux Falls, who love this community, and who wanted to do something really special by giving back in a meaningful way. What a special thing to witness and what an extraordinary legacy of love and care. We are beyond grateful for their generosity."
Learn more about the Sweetman Planetarium at washingtonpavilion.org/planetarium.