Foundation's Youth Advisory Council Grants $10,500 to Local Nonprofits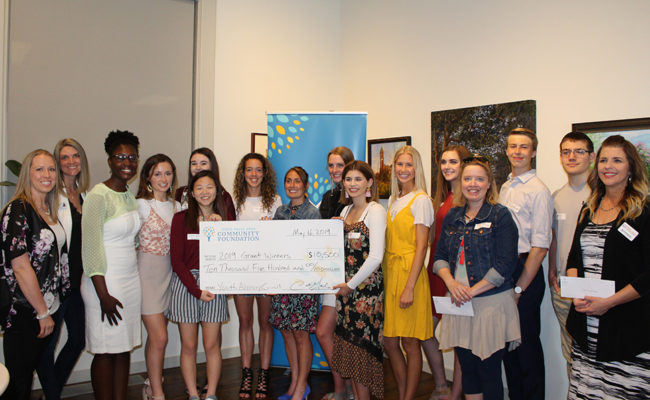 On Thursday, May 16, student members of the Sioux Falls Area Community Foundation's Youth Advisory Council presented $10,500 in grants to four nonprofits as part of the group's year-end celebration.
More than a dozen area teens participated in the 2018-19 Youth Advisory Council, a program designed for high school students who are passionate about making a difference in their community.
Facilitated by YouthRoots, a nonprofit dedicated to youth empowerment, the program provides teens with real world experiential learning opportunities centered around the philanthropic process.
Through the program, participants learn to explore and assess the most pressing needs in the community and meet with professionals to fund raise in support of those causes. From the amount raised, the Council issues grants to nonprofits who are working to address those areas.
After reviewing community needs, the Youth Advisory Council selected three areas of focus for its 2018-19 season: mental health, human trafficking and domestic violence.
On Thursday, the Council presented $10,500 in grants to the following local organizations who, it said, are excelling in their efforts to address these issues:
Call to Freedom, for its work to end human trafficking.
Family Connection, for its work to help children who have incarcerated loved ones.
EmBe, for its Girls on the Run program.
Children's Home Society, for its work to empower victims of domestic violence, sexual assault and child abuse.