Foundation Announces Summer 2021 Grants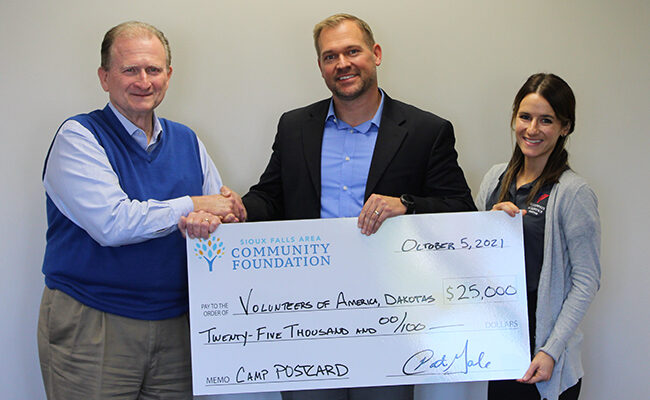 The Community Fund, the endowment behind the Foundation's most visionary grantmaking, recently awarded $129,597 in grants to area nonprofits.
Learn more about the Community Fund grants awarded from July – September 2021:
Established in 2020 by a group of community members with a vision for a lively, fun, weekly community gathering during the summer months, the Canton Open Air Market aims to support local artists, food producers, musicians, and non-profit groups while at the same time be a place where friends, neighbors, and community members can meet and enjoy all the Market has to offer. The Market is held in Jack Fox Park from 5-7 p.m. each Thursday from June through August. Food trucks and musicians are present each week and vendor wares include fresh vegetables, honey, clothing, handmade cards, coffee, jewelry, baked goods, teas, photography, sewed items, flowers, spa products, eggs, and more.
The Foundation grant will support the Market as it seeks to apply for its 501c6 status, buy insurance, and purchase a tent for the stage in the park.
With a mission to stop all maltreatment against South Dakota children in order to foster resilient families, the Center for the Prevention of Child Maltreatment collaborates with Sanford Child's Voice and the Unified Judicial System (UJS) Court Improvement Program (CIP) to host a hybrid conference for professionals responding to and preventing child abuse. This annual multi-disciplinary conference provides opportunities for continuing education, networking, learning, and collaboration for those who work to prevent and respond to child maltreatment including medical professionals, educators, social workers, therapists, law enforcement, attorneys and community representatives.
The Foundation grant helped support the 2021 Community Response to Child Abuse Conference, held on September 29-30, for approximately 700 attendees from across the State of South Dakota.
Founded in 1974 by Fern Chamberlain, the Helpline Center is designed as the first point of contact for individuals in the Sioux Falls area who need help. The mission of the Helpline Center is "making lives better by giving support, offering hope and creating connections all day, every day."
The Foundation grant supported the Compassion Project, an effort led by the Helpline Center to create a sculpture that inspires compassion in our community.
The inspiration for the sculpture is Fern Chamberlain, a woman "who irrevocably changed the face of our community for the better. At her core she was compassionate, and time and time again she was motivated to step forward to lessen the suffering in our community," wrote Janet Kittams, chief executive officer of the Helpline Center. Chamberlain played a role in starting multiple core non-profit organizations in our community, including the Helpline Center, Active Generations and the food pantry at Feeding South Dakota. She also led the charge in creating a pathway to success for those less fortunate by speaking up and speaking out for those whose voices are not often heard. She touched thousands of lives through her life and her legacy continues to impact countless others.
Established in 1997 to meet the needs of a growing diverse population in the Sioux Falls community, the mission of the Multi-Cultural Center is to provide experiences and services for all people to learn, celebrate and share through our community's cultural diversity.
The Multi-Cultural Center aims to reach all ethnically diverse groups with information and services that bring us together. To that end, it organizes support and outreach for the local immigrant and refugee populations, including translation services and workforce development programming.
The Foundation's grant will provide support for the Multi-Cultural Center's new community engagement initiative, an effort that seeks to build trusted relationships throughout the City's varied ethnic communities and build cultural and diversity understanding and knowledge throughout the community.
With a vision for Sioux Falls to become a leading arts and cultural center where artists and art organizations are essential partners in economic development, the Sioux Falls Arts Council facilitates the arts and engages the community in discovering the value of the arts in day-to-day living.
The Foundation's grant will support the Arts Council's new Artist Micro Grant Program, an effort to fund 36 artists in the Sioux Falls MSA annually over a three-year period. This program will serve as a pilot program, with a long-term goal to establish the Arts Council as a granting organization in addition to its current services, which include advocating, connecting and collaborating for and with the arts community.
The grant will also assist the Arts Council as it works to grow its endowment held at the Sioux Falls Area Community Foundation. In the future, annual distributions from that endowment will support the Artist Micro Grant Program.
With a mission to bring world-class entertainment at affordable prices to the Sioux Falls community, Live on Stage Sioux Falls books artists through Live On Stage, Inc. of Nashville, Tennessee, and invites local artists to be a part of a concert series offered at the Washington Pavilion each year.
The organization, formerly known as the Sioux Falls Concerts Association, will celebrate its 90th season this year.
The Foundation grant will support Live on Stage Sioux Falls as it seeks to add a part time executive director to provide ongoing support to its volunteer board and to coordinate membership drives, ongoing work with sponsors and engagement efforts central to the organization's success.
Developed to introduce organized soccer to central city neighborhoods where many elementary age children don't have the opportunity to participate in extracurricular activities, Sioux Falls Neighborhood Soccer aims to help end the opportunity gap for children by providing free access to organized sports that teach discipline, self-esteem, teamwork and sportsmanship in a fun, encouraging environment. The effort also hopes to build community in high-needs neighborhoods through engagement among families, children and volunteers.
The broad vision is to establish neighborhood-based leagues for girls and boys in areas corresponding to the Title I schools.
The Foundation grant will support the organization's Riverside Soccer League. Held on consecutive Saturday mornings at Pioneer Park beginning Sept. 18 and concluding Oct. 30, these Saturday sessions begin at 9 a.m. with an hour of fundamental and skills training led by volunteers, followed by scrimmages. After that, families and children attending would be served a light lunch.
The South Dakota Nonprofit Network was established with a core mission of offering long-term education, advocacy, and industry connections to create relevant and resilient nonprofit organizations across South Dakota.
South Dakota's nonprofits employ 14.8% of all workers in the state. These organizations play a critical role, serving some of the state's most vulnerable populations. Unfortunately, the support for our nonprofit organizations is lacking in areas such as capacity building, facilitation, technical assistance and connection with other organizations.
The Foundation grant provides matching dollars towards Bush Foundation challenge grant that will help the Network offer unique support and services to Sioux Falls area nonprofits and others across the state.
Dedicated to exposing human rights violations, representing immigrants and refugees who are victims of human rights abuses, training and assisting groups that protect human rights, and using advocacy, research and education to engage the public in human rights work, the Advocates for Human Rights is the primary provider of free legal services for asylum seekers in the Upper Midwest. The organization has more than 350 open asylum or asylum related cases.
The Foundation's grant will support a new initiative aimed at expanding access to legal supports for immigrants and building capacity of local attorneys and social service providers to manage complex cases and respond to heightened needs of asylum seekers and unaccompanied immigrant children.
With a mission to help people live healthy and fulfilling lives, Volunteers of America, Dakotas, guides people with behavioral health needs, supports individuals with intellectual and developmental disabilities, strengthens those struggling with homelessness, and uplifts children, youth and families.
The Foundation's grant will support Camp POSTCARD, an effort designed to help at-risk youth and law enforcement officials build positive, trusting and respectful relationships.
How it Works
School resource officers will refer middle school students to Camp POSTCARD and will work with families to explain the camp and help overcome any hesitancy or barriers to participation. Camp is provided at no cost, and the majority of each student's camping supplies (sleeping bags, hygiene kits, etc.) will be provided, along with transportation to and from the camp, held at NeSoDak, a summer camp facility on Enemy Swim Lake in northeastern South Dakota.
Outcomes
Camp POSTCARD aims to make a positive impact in the lives of kids while helping to create communities built on mutual trust and respect.
Campers will spend the week-long experience participating in activities designed to help build social skills such as self-esteem, leadership and decision-making. They'll gain confidence, learn to make better decisions and become leaders who can go into the next school year as a positive role model for their peers.
They'll also build important relationships with school resource and law enforcement officers who will serve as camp counselors. Throughout the week, these officers will be dressed in plain clothes to help campers see them as less intimidating and more relatable.
During graduation, though, officers will dress in their full uniforms to show campers that the people they've connected with all week will be the same officers they'll see in their schools and in their neighborhoods when they return home. The goal is that the connections built at camp will continue on.
In the first year, Camp POSTCARD will serve 50 middle school students from the Sioux Falls area. In future years, the hope is to serve even more students.
The Community Foundation grant provides support to pilot this project for the first three years. The grant will also help with long-term sustainability by allowing Volunteers of America, Dakotas, to collect important evaluation data.
---
Photo Above: Patrick Gale (center), the Community Foundation's vice president for community investment, presents a check to Dennis Hoffman, president and CEO of Volunteers of America, Dakotas, and Sarah Hanson, director of strategic initiatives for Volunteers of America, Dakotas, in support of the organization's Camp POSTCARD program.