Following Vandalism, Foundation Awards Grant to Help EmBe Purchase a New Bus for Kids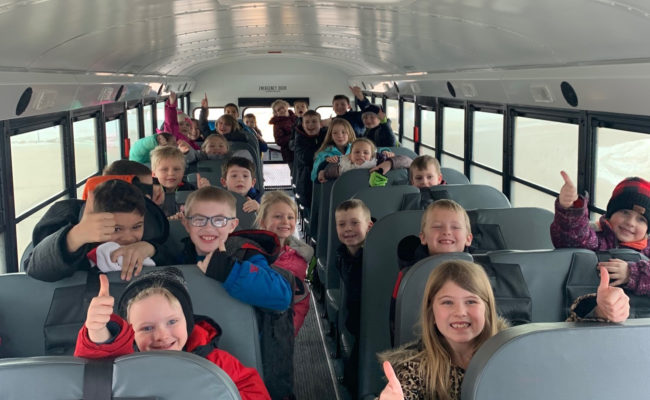 Every day, EmBe uses its fleet of vans and its bus to transport local kids to and from places throughout the city.
Parents rely on the organization's before- and after-school care programs to safely transport their kids to and from school each day. And during school hours, EmBe uses its vans and its bus to bring pre-school students to and from various destinations for field trips and activities.
Its bus alone, EmBe officials said, gives roughly 23,000 rides each year.
So when two of its vans and its bus were vandalized on Friday, Dec. 13, EmBe officials needed to act quickly to find a solution.
That's when the Sioux Falls Area Community Foundation stepped in to help, presenting a $10,000 grant to EmBe to help the organization purchase a new transport vehicle.
"Community is in our name — we're here to help when our community needs us," said Patrick Gale, vice president for community investment. "EmBe plays a critical role in caring for kids throughout the city — there was no question we wanted to do what we could to help."
Jennifer Hoesing is EmBe's chief development officer. She said the grant from the Community Foundation made it possible for EmBe to move forward with the purchase of a 77-passenger BlueBird Vision bus. The vehicle runs on gasoline — making long-term maintenance and care more efficient, she said.
"We are so grateful for this grant," Hoesing said. "It's an honor for EmBe's work to be supported by the Sioux Falls Area Community Foundation."