Connecting Passion to Purpose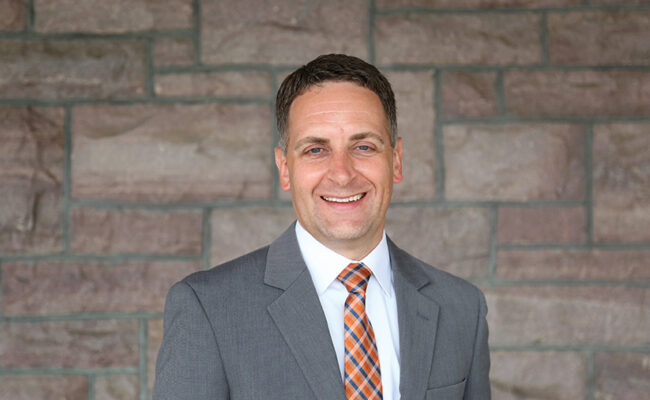 With the last day of school in sight, the need for a good old summer vacation seems be top of mind for everyone at the Patterson house. I'm sure that's the case for many as we all anticipate the end of pandemic limitations.
But planning a vacation has always been tough for me. First, there are no shortages of great destinations. And once you choose a destination, how do you decide the right place to stay, the best activities, the restaurants you don't want to miss? More than once our family has arrived after a long car ride to find a place that didn't quite live up to the beautiful photos on its website.
The one vacation planning strategy that almost always works for me is a recommendation from someone I know who's been there. When a trusted friend tells me it's a good choice, I know I can make my reservations with confidence.
A similar challenge exists in philanthropy.
Falling in love with a community and wanting to make a difference, but not always knowing how to get started, where the most pressing needs are, or where a charitable gift can have the greatest impact can make the act of giving a challenge. But, if you can turn to a friend — someone who knows your values and passions, who has expertise in philanthropic planning, and who understands the needs and opportunities that exist throughout our community — giving can become something that's truly joyous, fulfilling and meaningful.
Connecting donors with giving opportunities that align with their interests and passions is a big part of what we do here at the Foundation. We had the opportunity to do just that earlier this year when the Seed for Success Foundation approached us for insights on community needs and impactful local giving opportunities.
The mission of the Seed for Success Foundation is to plant seeds today for success tomorrow. It works toward its mission by investing in our community to ensure everyone has the resources they need to thrive.
Once we knew and understood its mission and goals, we shared information and background on a giving opportunity that aligned with those elements:
The Link, Sioux Falls' first-ever triage center for those struggling with addiction and mental health emergencies. We know the impact this facility will have on our community. We also knew how close the project was to its fundraising goal.
After seeing how the project aligned with its own mission and values, as well as the impact a triage center will have on our community as a whole, the Seed for Success Foundation worked with us to give a $300,000 gift to the project — a game-changing donation that completed The Link's construction fundraising goal and paves the way for this important facility to open in June.
Connecting donors with organizations and causes that align with their values and passions is always a wonderful thing to witness and this experience was especially so. We're so grateful to the Seed for Success Foundation for its desire to create a brighter tomorrow, for its extraordinary investment in the future of Sioux Falls, and for choosing us to help navigate the philanthropic journey. For us, it's been an honor to be part of.
If you're looking for philanthropic insights or recommendations on impactful giving opportunities that align with your interests, contact us today — we'd love to help.
Sincerely,
Andy Patterson
President