Community Insights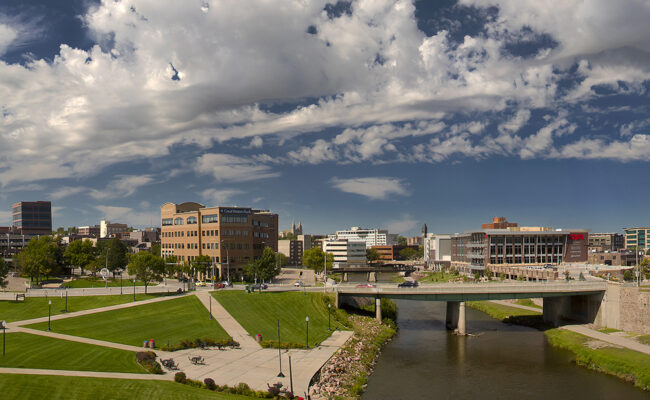 As you consider your giving in 2022, we'd like to introduce you to some area nonprofits who continue to go above and beyond to help those in need. These organizations would welcome your support.
Rock Ranch provides horsemanship training, riding lessons, senior programming, and mental health counseling. Located just outside Sioux Falls, Rock Ranch is a member of PATH International (Professional Association of Therapeutic Horsemanship) and certified in Eagala (Equine Assisted Growth and Learning Association). Learn more about Rock Ranch.

Furniture Mission of South Dakota provides those in need with gently used furniture and household items with the understanding that a comfortable home provides dignity, security and a better environment in which to raise a family. To keep up with the incredible demand for furniture, volunteers pick up donations from all over the area. Each person who receives furniture is referred by a social service agency, school, church, or hospital. Learn more about the Furniture Mission.

SHIFT Garage provides reliable transportation to those living in poverty. This is accomplished both through the repair of vehicles they already own and by placing donated vehicles with families and individuals that need them. Repairs are performed by volunteers and therefore cost a fraction of a traditional repair. Clients are then paired with high quality budgeting tools and car maintenance training so that next time an issue arises they are more ready and prepared. Learn more about SHIFT Garage.

EcoSun Prairie Farm recognizes that tall grass prairie offers ecological, aesthetic, historical and economic value to our society, yet is the most endangered ecosystem in North America. EcoSun's approach to advocating for prairie is to establish an integrated program of developing and presenting healthy prairie, education, research, demonstration and public outreach. EcoSun has partnered with South Dakota's Department of Game, Fish and Park to establish one of the largest restored tall grass prairies in South Dakota, to be located at Good Earth State Park, just southeast of Sioux Falls. Learn more about EcoSun Prairie Farm.

Healing Hope Ministries helps families and their support systems find hope and healing after the loss of a child, providing encouragement, compassion and support through retreats, education and small groups. The nonprofit was founded by Denny and Karri Allen following their own personal grief journey after suddenly losing their infant son, Asher. Learn more about Healing Hope Ministries.

Want to learn more about the work of nonprofits in our area? I'm here to help!