Community Foundation Lends Charitable Expertise, Administrative Support to Help Launch City's New Outdoor Music Venue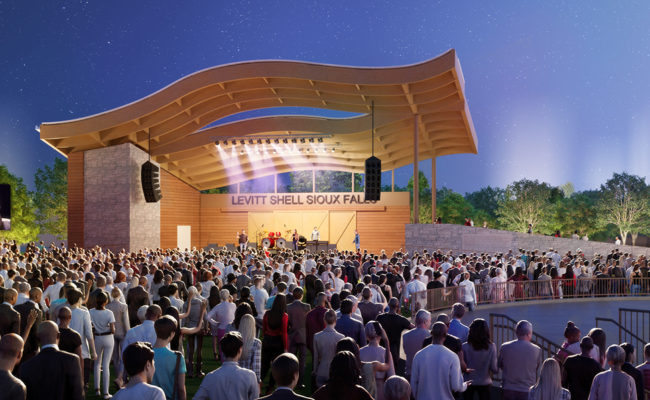 Building community through music is the mission of Levitt at the Falls, the city's new outdoor music venue, set to open early this summer in Falls Park West.
That mission – and all the possibilities for good that will come from it – is why the Sioux Falls Area Community Foundation was proud to collaborate with Levitt's local board of directors, known as Friends of Levitt Shell Sioux Falls, on its first major fundraising effort.
Since 2013, the Community Foundation has accepted and managed nearly $2 million in gifts received as part of the Levitt's capital campaign.
Now, following the announcement of a concert featuring the Grammy Award-winning, all-female mariachi band Flor de Toloache, set for Saturday, June 15, the Community Foundation is celebrating the Levitt's success, as well as the organization's exciting future.
"Whether it's music on a stage, paint on a canvas, actors in costume or words on paper, the arts can inspire us, connect us and give us joy," said Andy Patterson, president of the Sioux Falls Area Community Foundation.
"Knowing that Levitt at the Falls will offer free concerts for members of our community, we were thrilled to be able to offer our expertise in charitable fund management and gift processing to help this endeavor reach its launching pad. We congratulate Levitt at the Falls on its concert announcement and we are excited to witness the countless ways we believe this venue will enhance our community."
The Community Foundation has a long history of providing charitable fund management and support for major projects throughout the Sioux Falls area, including the Mary Jo Wegner Arboretum, the State Theatre, Stockyards Plaza and, most recently, Levitt at the Falls.