Community Foundation Debuts New Bulletin Board for Local Giving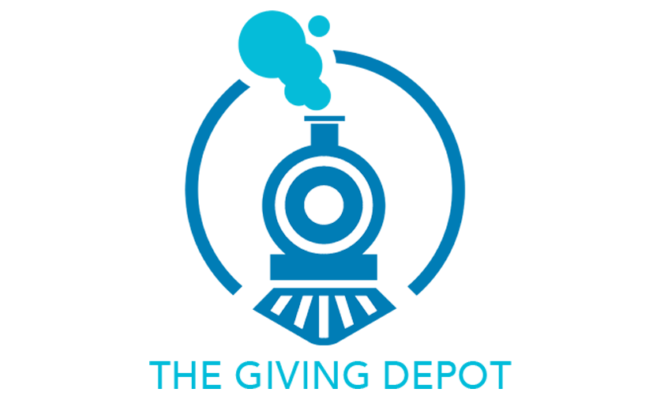 It's no secret that Sioux Falls has a heart for giving. But with so many wonderful nonprofits doing good work across our area, staying up-to-date on the most pressing needs and opportunities throughout our community can be a challenge.
A new effort dedicated to sharing local charitable giving opportunities aims to change that.
The Giving Depot is a new online bulletin board where nonprofits can showcase their work in the community and where those who are interested in giving can connect with charitable ideas and causes.
Organized and managed by the Sioux Falls Area Community Foundation, The Giving Depot allows eligible nonprofits to detail information about their programs and their most pressing needs. Postings are active for a maximum of 90 days, ensuring the site is continuously updated to feature the most current needs of our nonprofit community. Each listing includes easy ways to learn more, and to give.
Named in recognition of the Foundation's home inside the historic Depot at Cherapa Place, The Giving Depot stands as a resource for those interested in giving at any time of the year but, organizers say, the site will likely prove especially helpful during the holiday season.
"We're here to inspire charitable giving and to spark the spirit of philanthropy in others, and that's the essence of The Giving Depot," said Patrick Gale, the Foundation's vice president for community investment.
"This is really a one-stop-shop where individuals and families can support our local nonprofits, where they can make a difference in the lives of others, and where they can experience the joy of giving in a way that's easy and convenient."
"With Giving Tuesday just around the corner, followed closely by the holiday season, we hope those across Sioux Falls will utilize The Giving Depot as a resource to connect their generosity with purpose. If you, or your family, or your business is interested in making a difference through charitable giving, we encourage you to visit The Giving Depot," Gale said.
How it Works
The Giving Depot is easy to use and features local giving opportunities across a variety of sectors.
Visit sfacf.org/depot
Scroll through the page to see the various listings submitted by area nonprofits
Each listing includes details about pressing needs and links to learn more and to give
Learn more at sfacf.org/depot.