Celebrating Visionary and Philanthropic Intentions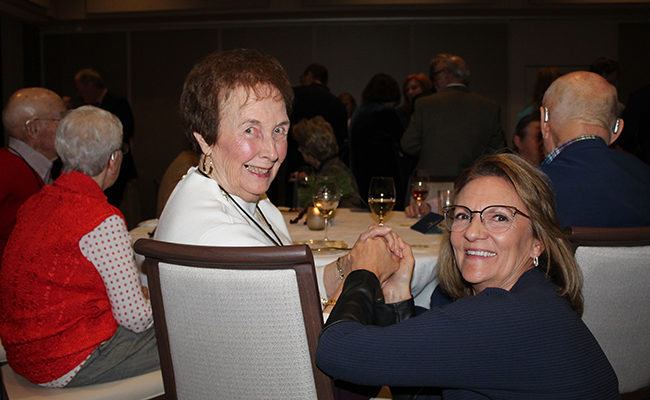 On Thursday, Dec. 6, the Community Foundation celebrated members of its Legacy Society — individuals whose visionary and philanthropic intentions will create a better, brighter future for our community.
The Legacy Society includes nearly 225 individuals and couples who have established planned gifts at the Community Foundation. Learn more about planned giving.
"For those of us who are privileged to serve the Community Foundation, there's nothing more humbling than welcoming someone into our Legacy Society," said Andy Patterson, president. "That's because when someone shares their legacy, they're sharing their story — they're sharing a reflection of who they are, the values that have shaped them and their hopes and dreams for the future. To be part of that process is deeply meaningful for us."
In addition to celebrating those who have entrusted the Foundation to carry out their benevolent intentions, the event also recognized Howard Paulson, an attorney with Christopherson, Anderson, Paulson and Fideler, LLP. Throughout Paulson's career, he has referred many clients to the Foundation to establish Legacy plans.
2019 Legacy Society Celebration