Bridging the Gap Fund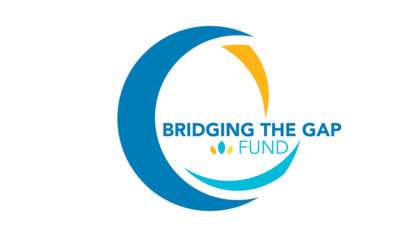 The Sioux Falls Area Community Foundation has established a fund to help inspire, build and develop emerging leaders among the city's diverse populations.
The Bridging the Gap Fund is designed to help encourage and create engaged and empowered leaders within the city's growing number of diverse populations through the support of efforts and programming centered around education, community building, story-telling and leadership development.
An advisory committee will award grants from the fund to support organizations and programs that will focus on key initiatives such as:
Training and mentoring to help build and develop leaders from diverse backgrounds.
Providing resources for employers and employees to help create more pathways for inclusion in the workplace.
Building community, fostering connections and creating awareness through art, media and storytelling.
Bridging the Gap Fund Advisory Committee
Grants from the Bridging the Gap Fund will be awarded by an advisory committee composed of emerging leaders from throughout the city, each of whom is a graduate of the Leaders of Tomorrow Program. The Foundation's Community Investment team will provide technical and administrative support for the committee's grantmaking.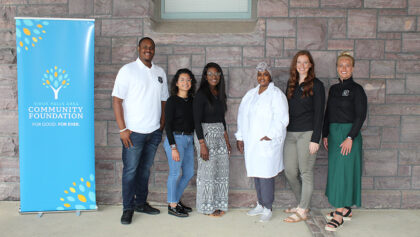 Committee Members Include:
Eric Roberts, Claims Adjuster, Progressive Insurance (chair)
Iman Omar, Lead Medical Laboratory Scientist, Sanford Health
Kayla Huizing, Young Professional Network manager, Greater Sioux Falls Chamber of Commerce
Ragina Ajack, Independent Interpreter
Antoinette Jensen, Executive Office Complaints Manager, Wells Fargo
Kim Munoz, personal banker, First Premier Bank; co-founder, Knowledge is Power; member, Our Growth Project Street Team
Sadie Swier, community outreach coordinator, Downtown Sioux Falls
The Bridging the Gap Fund Advisory Committee is developing a plan to announce grant opportunities.
Donate Today
Make a gift to the Bridging the Gap Fund.
GIVE NOW