Tea Area Community Foundation
Generous donors have provided good in our community since 2004.
That support has resulted in nearly $70,000 of impact through grants to nonprofits and causes throughout the Tea area.
Enhancing Our Community
The Tea Area Community Foundation was created by and for local citizens to improve the quality of life right here in our community. Gifts to the Foundation grow over time thanks to the benefit of a pooled investment that generates long-term asset growth. Through the power of endowment, nearly $70,000 has been granted to nonprofits and causes throughout the Tea area, touching the lives of people right here at home.
OUR MISSION
The Tea Area Community Foundation pursues opportunities to improve lives and strengthen our community.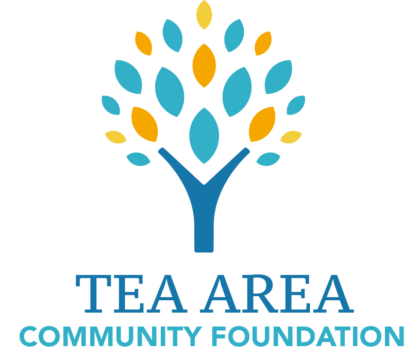 Local Impact
A few of our recent grants include:
Tea Area Helping Hands Food Pantry
Junior Achievement of South Dakota
Tea Area School District
American Legion (Blau-Deboer Post)
Tea Fire and Rescue
Tea Housing and Redevelopment
Commission
Tea Area Parent Teacher Organization
American Legion Auxiliary (Tea)
Tea Community Library
Boy Scouts of America - Sioux Council
Girl Scouts
Show Your Support
Join the movement to help enhance and ensure the vitality of the community we all call home.
Make a gift today