Thinking Outside The Box
What began as a bold idea, the Sioux Falls Hope Coalition is today creating brighter futures for kids throughout our community. Thanks to the Foundation's continued advocacy and support, this nonprofit is driving important change and creating meaningful impact.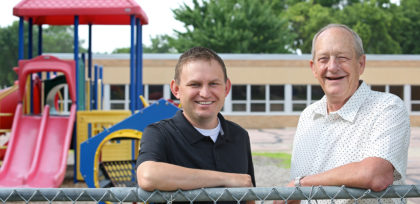 The seeds of great ideas are planted every day. But in order to drive true social impact, even the best ideas need a champion – a believer of the dream who's willing to stand up and take a chance on the possibility of what could be.

Such was the case four years ago when the Community Foundation helped convene a coalition of dreamers, doers, believers and investors who helped create a preschool partnership program for families in need throughout our community.

If we're lucky enough in life, every once in a while we have the opportunity to come across someone who has that certain something – a magical combination of dreamer and doer, thinker and believer; someone fueled by their passions and a deep-down motivation to do good, to strive for justice, and to bring bold ideas forward in an effort to help build a better tomorrow.

At the Sioux Falls Area Community Foundation, we count ourselves as especially lucky. Here, we have the privilege of working and collaborating with individuals and movements of people who meet this description quite often.
Driven by our mission and called by a sense of social responsibility, the most rewarding parts of our work are the opportunities to listen to new ideas, to celebrate those who are bold and brave enough to bring them to the table, to connect the dots between our community's needs and the charitable passions of our donors, and to convene philanthropists, nonprofits and civic partners in thoughtful dialogue around how to make a great idea become reality.
From there, the magic really happens. In collaboration with donors and community partners, we help develop creative solutions for our area's most complex challenges, driving important social impact in fields such as education, human services, the arts, health care, community development and more.
But it all begins, we often say, when someone has a dream.
"Here, we believe that meaningful and important social impact comes from having the courage to dream big dreams and being willing to think outside the box," said Patrick Gale, vice president, community investment.
This is the story of the Hope Coalition, a nonprofit organization that began as a dream more than four years ago. Today, thanks in part to the advocacy and support of the Community Foundation, the Hope Coalition is providing free preschool to families in need – providing hundreds of kids with the vital skills they'll need to be successful not only in kindergarten, but throughout their academic careers and throughout their lives.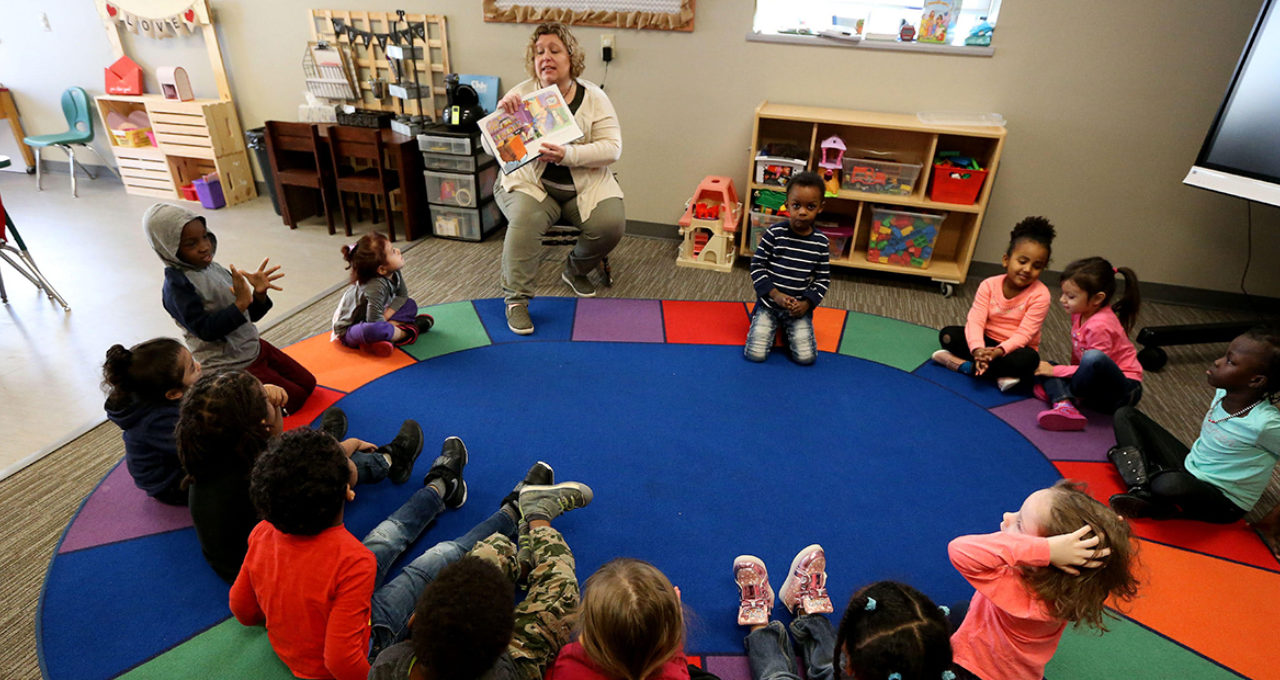 Dreaming
The seeds for Hope Coalition were first planted a number of years ago after Randell Beck, former publisher of the Argus Leader, and Doug Morrison, a former member of the Sioux Falls School Board, read the book "Our Kids," by Harvard Professor Robert Putnam.
"The book looked at our country's growing income gap and its unintended consequences – essentially creating the haves and the have-nots," Beck said. "Right now, there are 'working poor' families right here in our community – moms and dads who can't afford some of the most basic things for their kids."
Driven by the book's message and inspired to take action, Beck and Morrison turned to the Community Foundation.
"Looking at the demographic changes and the statistics in our city, an idea emerged that we should bring together some community leaders to study this thing and think about what we could do," he said.
The Community Foundation made the decision to purchase more than 100 copies of "Our Kids" and helped distribute the books to leaders and community builders throughout Sioux Falls.

From there, a group of about 25 community members began to take shape, including leaders from the Community Foundation, the Sioux Falls School District, the City Council and other others, including a 36-year-old pastor named Rich Merkouris.
"We literally met for a year under the idea of, 'Could we figure out one thing that would move the needle? Could this community meet the needs of our families – step into their lives, make a difference and hopefully avert generational poverty,'" Beck said. "We had experts come in from every quarter of the city. At the end of the year, there was a clear consensus that early childhood has a huge payoff. If you can have a child come into kindergarten ready to learn, you can change their life, the trajectory of their family and, if you get enough kids, you can change an entire community. So we resolved – preschool it was."
From there, Beck said, the group put together a plan.
"We went to three churches, business leaders and the Community Foundation – organizations that are committed to making life better in the community. We said, 'We want to mobilize existing resources for kids in need, for families who can't afford preschool. This is an opportunity to change a child's life.'"
Thanks to support from the Community Foundation, the Sioux Falls Hope Coalition was able to officially launch as a nonprofit in 2017. That year, it provided free preschool to 40 kids from throughout the city at three partner locations. In 2018, two additional preschool locations signed on to become Hope Coalition preschool partners, meaning more opportunities to serve even more kids.
"Last year, we served 89 kids at five different preschool partners," Beck said. "For this year, our goal was 150 kids. Right now we already have 153 kids signed up at eight different preschool partners."
The Hope Coalition's growth – and the difference it's making – is due, in part, thanks to the continued support and advocacy of the Community Foundation, Beck said.

Listening to the idea, convening dialogue, collaborating with civic leaders and local philanthropists, and supporting the program with grant funding are all reasons why, Beck said, "the Community Foundation stands at the heart of this changing city and the people who want to make it a better place."
"It's not really about the money," he said. "It's about the idea and about being a champion for bold ideas on how to make the community better. I think the Community Foundation is a great partner to be able to dream big.
Sioux Falls is a different place than it was a few decades ago. As our community continues to change in rich and important ways, we're going to encounter problems and challenges. The Community Foundation is a problem solver – working to make this city what we want it to be. It's a big part of the dream machine for making this city truly great."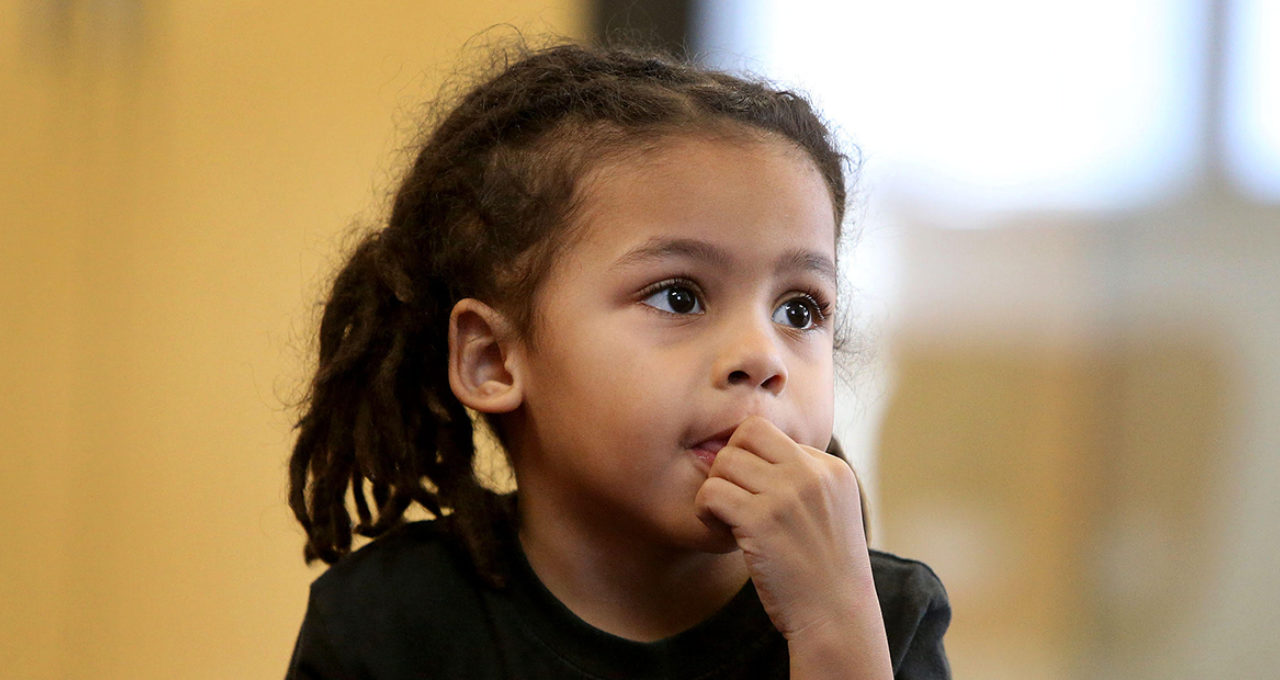 Doing

The program, education officials said, is making a difference.
Wade Helleson is the principal for Laura B. Anderson Elementary. Located on Wayland Avenue, not far from north Cliff Avenue and Smithfield Foods, the school serves students from one of the city's most diverse and economically challenged neighborhoods.
According to Helleson, an early childhood program is an essential component for a student's long-term success.
"Talk to any kindergarten teacher and they'll know after the first day of school which kids were in an early childhood program and which kids were not. If (kids) already feel behind their peers who have that experience with socialization and rules … it just makes it a challenge for them. It isn't an easy thing to turn around. It requires support from teachers, counselors, our success coordinator, our assistant principal and myself.
Typically we spend a lot of effort supporting students who struggle in the kindergarten setting," Helleson said.
"There's a lot of research out there on the benefits of early childhood in general – its impact on society, its impact on individuals, reduced crime rates, savings for taxpayers and more," Helleson said.
For Merkouris, the Hope Coalition represents a model for the future.
"The beauty of the Hope Coalition is that we're not building new infrastructure. I think that's the pathway going forward. The model of the Hope Coalition serves as an example of a model that can work for a variety of issues – businesses, churches, government and individuals coming together, allowing everyone to do their thing, yet benefiting the overall good."
Collaborating
Beyond its support for the Hope Coalition, Beck said he values the Foundation's overall support of, and investment in, the community as a whole.
"I can't think of (any organization) in Sioux Falls I'd rather talk to about ways to make the community better – and who's a better listener and who better understands the importance of assembling resources to accomplish a dream," he said.
Facilitating dreams and making connections, Gale said, are part of Community Foundation's DNA.
"We've made it our mission to seek out and identify needs and opportunities within our community. From there, we connect generous individuals with important causes, and we build thoughtful, collaborative partnerships – harnessing the power and purpose of philanthropy to mobilize resources and improve the quality of life in our area," he said.