Inspiring Future Generations
Creating a Tradition of Giving Back
They are longtime local business owners who, along with their family, are passionate about giving back to their community.
Meet Garry and Dianne Jacobson, our 2020 Friend of the Foundation honorees.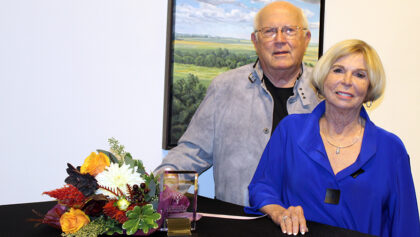 The Friend of the Foundation Award recognizes philanthropic individuals, families or businesses whose innovative and collaborative leadership and consistent generosity have impacted the Sioux Falls area and those who call it home.
When it comes to philanthropic families, there's perhaps no better story than that of Garry and Dianne Jacobson who have created a tradition of giving and care that connects and inspires generations of their family, while also providing vital support to nonprofits and causes throughout our community.
"Garry and Dianne are two of the most generous, yet most humble people you'll ever meet," said Andy Patterson, Foundation president. "Guided by their deep roots in this community and their spirit of care and concern for others, they have helped drive meaningful impact and have created positive change for individuals and families throughout our area through their charitable giving. We extend our thanks and gratitude to Garry and Dianne and we are privileged to honor them with the Friend of the Foundation Award."
We caught up with Garry and Dianne to talk about what inspires their charitable giving, why they love Sioux Falls, and why they feel it's so important to involve their family in philanthropy.
Living Their Dream
You might say that Sioux Falls is part of Garry Jacobson's DNA. "I've lived here all my life. At one point, I was probably the poorest kid in the city," he remembered. "But we worked very hard for 50 years to build our business and we've been very blessed because Sioux Falls is a fabulous community to grow up in and live your dream."
That dream, the couple said, all began in 1963 when Garry found himself sitting next to Dianne during their freshman English class at the University of South Dakota.
The couple fondly remember the class, held inside USD's iconic Old Main, as the start to their love story. Garry, a business major, and Dianne, an accounting major, eventually married, settled in Sioux Falls and began thinking about how to make their dream of becoming entrepreneurs a reality.
Their chance came in 1971 when they purchased Malloy, a small motor repair and electric construction business originally founded in 1945 by Emmett and Mary Malloy. At the time, the business had five employees and operated out of one facility in Sioux Falls.
The couple poured their hearts and souls into the business, with Dianne running the office and overseeing the accounting and Garry managing the shops. Oftentimes, the couple would work all day, go home for dinner, then return to work with their two young daughters in tow.
"Our little four-year-old would sit and color, the baby would sleep, and we would try to get work done," Dianne remembers.
Over the years, Garry and Dianne expanded the business to incorporate the retail sales of motors, electrical equipment and power transmission components. Today, Malloy Electric continues to be headquartered in Sioux Falls but also operates machine shops, electronic shops and motor repair shops in nine cities across the Midwest. Dianne officially retired a few years ago, but Garry continues to work at Malloy today.
"I often say I work 40 hours a week at a job and I work 40 hours a week at a hobby. They just happen to be the same thing," Garry said. "I think that's the same for all entrepreneurs — their business is their hobby."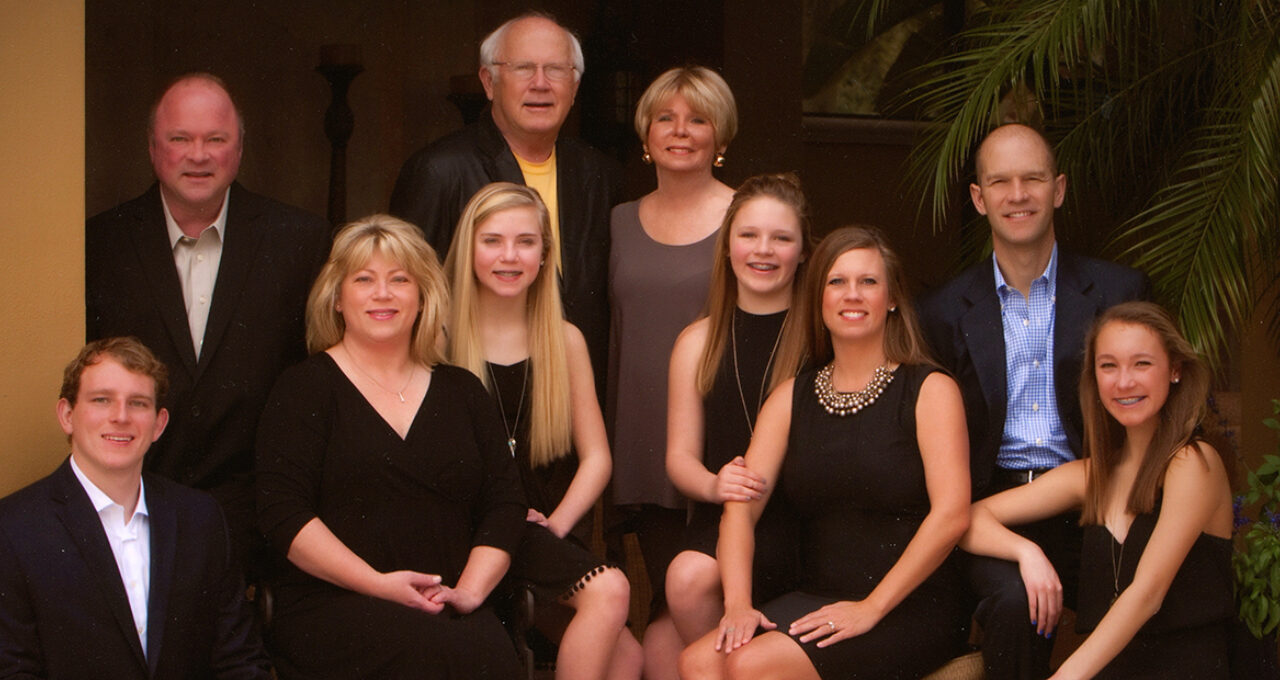 FRIEND OF THE FOUNDATION AWARD RECIPIENTS

2020: Garry & Dianne Jacobson
2019: Bill & Lorrae Lindquist
2018: Sue Brown*
2017: Al Schoeneman
2016: Jerry & Mary Pat Sweetman
2015: Miles & Lisa Beacom
2014: Paul & Koni Schiller
2013: Stephen & Mary Lynn Myers
2012: Tom & Barb Everist
2011: Helen Madsen
2010: Joe & Elaine* Floyd
2009: Jeff & Katie Scherschligt
2008: Steve & Allison Garry
2007: John & Eileen Quello
2006: Karl* & Margaret Cash Wegner
2005: Jerry & Pat Walton
2004: Tom & Mary Jane Reardon*
2003: Dale & Dorothy Weir*
2002: The First National Bank in Sioux Falls
2001: Sarah Richardson Larson
2000: Dick & Barbara Auld*
1999: John Foster*, Larry Ritz*
1998: Dan & Arlene Kirby
1997: Marvin K. Bailin*
1996: Bill Barlow*

*Deceased
Giving Back
The couple made the decision to establish the Garry and Dianne Jacobson Family Foundation, a donor advised endowment fund held at the Sioux Falls Area Community Foundation, in 2012.
The decision to work with the Community Foundation, Garry said, seemed like a natural choice.
"We came here because it's right in Sioux Falls," Garry said. "The Foundation runs a good ship and everyone has been so easy to work with. We're fortunate to know a lot of people who have served, or are serving on, the board of directors and they're all wonderful people. This is truly a community endeavor."
After establishing their endowment fund, Dianne learned of an idea that sought to inspire philanthropy through the generations by involving children and grandchildren in philanthropic decisions. The couple decided to put the idea into motion with their own family.
For more than a decade now, the Jacobson family has upheld a tradition where Garry and Dianne's children, Dawn and Robin, their husbands and their four grandchildren present ideas for how best to invest their philanthropic dollars each year. Each member of the family does research prior to the gathering and, using PowerPoints, iPad technology or simply prepared remarks, they each pitch a different nonprofit or cause he or she thinks is deserving of charitable support from the Garry and Dianne Jacobson Family Foundation.
"We normally always do it on Christmas Day. We usually have Christmas dinner around 1 p.m. Then we'll go around and open some family gifts. When we're done with that, I always say 'Now it's our time to give back,'" Garry said. "So we adjourn to the family room and Dianne and I sit and listen to the kids' presentations."
Through this annual tradition, the family has given back to multiple local nonprofits, helping to drive meaningful change in this community. And the beauty of their family endowment held at the Community Foundation lies in future generations of the Jacobson family giving back and carrying on the family values, and providing good, for ever in Sioux Falls.
"This is the best thing we've ever done," Garry said. "It's really heartwarming to see our family come together to support our community. And someday, when we're long gone, this foundation we've built —through philanthropy — will continue to be something our family comes together around."