Our 2022 Annual Report
A Road Map to the Future
About the Report
Our 2022 Annual Report highlights three of the many areas we believe are important mile markers on our area's collective road map toward a brighter tomorrow: Helping our kids succeed, advancing mental health and nurturing our community.
---
Building Tomorrow's Leaders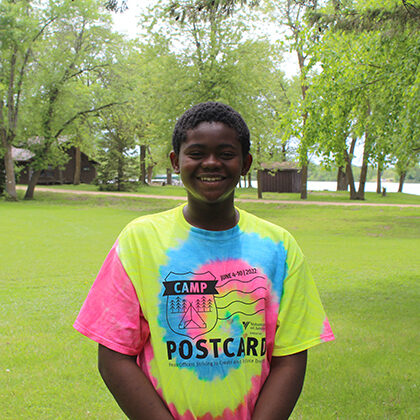 "They told me I was chosen to be here. They told me I was awesome. They told me I'm a leader. I've never seen myself like that before."
Before last summer, seventh grader Levi Johnson had never been to camp. He'd also never had a positive experience with a law enforcement officer. That all changed last June when he spent a week at Camp POSTCARD. Led by Volunteers of America (VOA), Dakotas, and supported by a multi-year grant from the Community Foundation, Camp POSTCARD is designed to help build positive, trusting and respectful relationships between at-risk youth and law enforcement officials.

---
Creating Promising Futures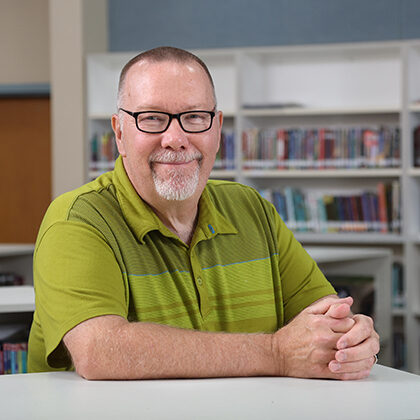 "Just because a kid was born poor doesn't mean he or she should have less opportunity than any other kid."
Three years ago, his goal was to raise awareness and inspire philanthropy for kids in need. Today, his work is building a brighter, stronger community for all. Meet our 2022 Friend of the Foundation award honoree, Steve Hildebrand.
---
Paying Kindness Forward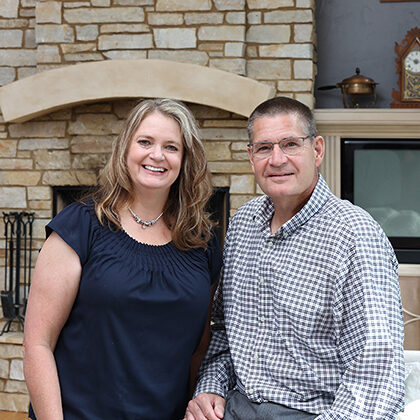 "Our philanthropy is really focused on leveling the playing field for kids. We want to make sure that all kids have chances and opportunities to dream big dreams."
South Dakota natives John and Jeanelle Lust believe that every child deserves a fair shot at finding success. So they're using their charitable fund at the Sioux Falls Area Community Foundation to support nonprofits and ideas working to open doors and create brighter futures for students throughout our community.
---
The Ripple Effect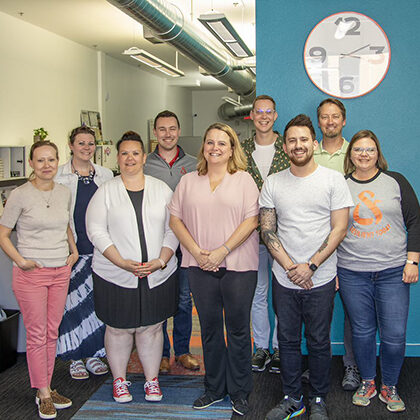 "The more people we can have talking about it, being aware of it, being an advocate — the greater chance we have to connect people with the help they need."
For Erik Muckey, executive director of the nonprofit Lost&Found, the ability to potentially prevent suicide comes down to one word: information.
---
Planting Seeds of Hope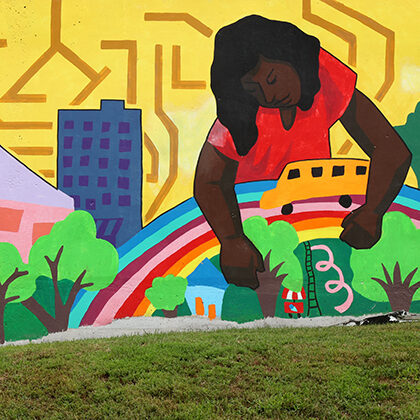 "If our work can prevent even one death — if it can provide hope to someone who's feeling hopeless, then it's worth it."
Heartbroken by the loss of their daughter and sister, Debby, who died by suicide in 2005, today the Sercl family is putting their love to work by supporting local nonprofits dedicated to suicide prevention and mental health awareness.
---
The Visual Language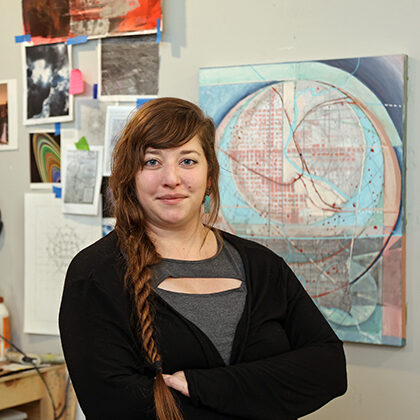 "I can take those concepts that are invisible and put shape, color, line — the basic principles of art — to create something that's more understandable."
Instead of reports and spreadsheets, what if we looked at trends, challenges and opportunities through a different lens? What if we used the basic principles of art — shape, color, line — to break down issues and develop solutions? It's what our cover artist Jana Anderson has been doing all along.
---
Caring for Sioux Falls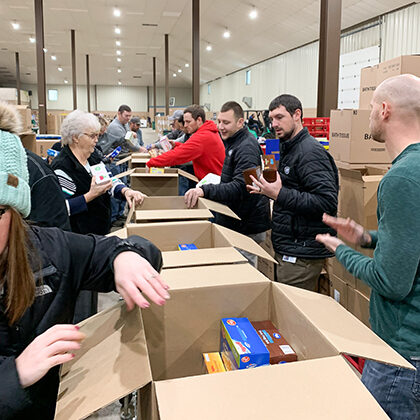 "You go to these homes and you see the reactions of the kids and the parents. The smiles. The tears of joy. Tears of thankfulness. Tears of excitement. It's really impactful."
Today, Sioux Falls Cares brings joy to more than 850 families each December thanks to a growing network of more than 1,500 volunteers, dozens of local businesses and sustainable support provided from its endowment held at the Sioux Falls Area Community Foundation.
---