Marking a Milestone
As the Brandon Community Foundation marks its 15th anniversary, we celebrate the work of its founder, Gene Johnson.
With deep roots in their communities, our regional foundations have a pulse on the unique needs of their area. Backed by professional support from the Sioux Falls Area Community Foundation, these foundations are working to inspire local philanthropy in order to strengthen and enhance the hometowns they love.
This year, one of our oldest regional foundations celebrates an important milestone.
As the Brandon Community Foundation marks its 15th anniversary, we look back — and ahead — in celebration of its founder, Gene Johnson.

Some people are dreamers — they have ideas and a vision for the future. Others are doers — they put the pieces in place to execute ideas and turn dreams into reality.
If you're lucky enough, on rare occasions you'll come across someone who's a dreamer and a doer. These are special people. They're visionaries whose passion is contagious. They run and hustle with grit and determination, and they don't stop until the job is done.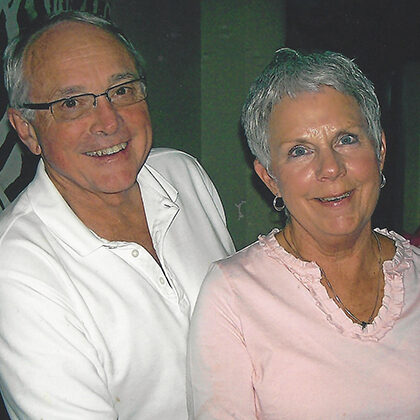 Gene Johnson was a dreamer and a doer.
A long-time resident of Brandon, Johnson was a successful business owner and a dedicated family-man who loved his community and had a heart for helping others.
"After he passed away (in 2016), we heard story after story of things he had done to help people," said Johnson's daughter, Erin Doll. "If he saw something he could fix or someone who needed a hand, he would step up to help."
That included helping the community he loved, Doll said.
"He had a hand in helping Brandon grow, and he wanted to help it succeed," she said.
So when Johnson had the idea to start a foundation that could help enhance the Brandon community and improve the lives of people and families who call it home, everyone knew it was only a matter of time before the idea came to life.
Paul VanDeBerg was a member of the Brandon Community Foundation's inaugural Board of Directors in 2006. He recalled how Johnson's drive and enthusiasm ignited a spark in others.
"I remember the excitement in the room as Gene brought together a group to drive the start of his passion to have a Community Foundation fund for Brandon," he said. "Although it seemed like an overwhelming task, Gene's passion was contagious and we all enthusiastically reached out to the community to share the benefits and ask for their investment."
'He wanted it to be theirs'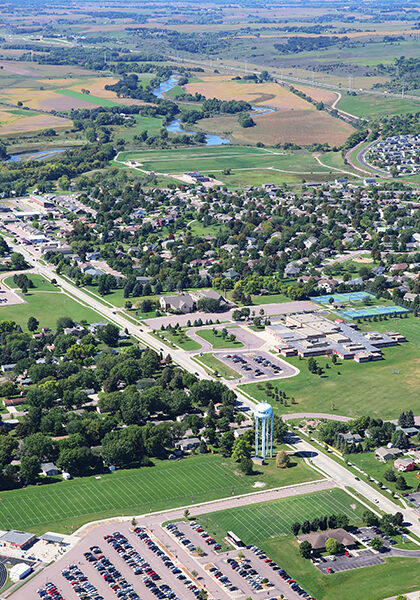 Johnson knew that in order for the Foundation to be successful, he needed buy-in from the community. "He wanted it to be theirs," Doll said.
So Johnson and the Board put together a plan to ask 300 people for $100 — that $30,000 would establish the endowment behind the Brandon Community Foundation.
"People told him it would take two years to raise the money," Johnson's wife, Diane, remembered. "It took them two months."
Johnson and the Board worked hard to make it happen. And their hard work has continued to pay off. Earlier this year, the Brandon Community Foundation's endowment surpassed $1 million.
'Something that would last forever'
As the Brandon Community Foundation celebrates its 15th anniversary, it continues to carry out Johnson's vision for building a stronger community. And thanks to the power of endowment, the organization's impact has never been greater.
Since its founding, the Foundation has granted more than $275,000 to nonprofits and causes throughout the Brandon area — impacting the lives of all those who call this special place home today, while creating possibilities for future generations.
The ability to impact the future was something that appealed to Johnson, his daughter remembers.
"I remember him talking about how it would be something permanent — something that would last forever," Doll said. "That was the thing that really appealed to him about a community foundation. He was willing to help get it started, but he knew it would last well beyond his time."
Johnson's efforts to help the Brandon community, as well as his legacy of care, are evident everywhere, VanDeBerg said.
"Although Gene, and others from the original board have passed on, their legacy remains strong and still inspires our work. We continue our work to grow the fund, but we also reap the benefits by giving out grants to local nonprofits that make a difference in the lives of our friends and neighbors, and enhance the quality of life throughout our community," VanDeBerg said.
As a member of the Brandon Community Foundation's inaugural board, Barb Fish knew Johnson well. She continues to serve on the board today and credits much of the organization's current success to seeds Johnson planted.
"Gene was a visionary and we miss his leadership; the Brandon Community Foundation lives on as one of his legacies," she said.
Doll said her dad would be proud of the good work the Foundation is doing today.
"I think the Foundation has a real unifying effect on our community — I think he'd be pretty excited to see that," she said. "Grants from the Foundation provide important support, but they also raise awareness for the good work organizations in our community are doing. And more awareness can spark more people to engage, either through volunteering or through financial support."