FY22-23 Investment Overview
Our Approach
We take seriously our responsibility to serve as good stewards of donors' charitable assets, as well as our responsibility to serve the beneficiaries of those assets.
Investment Overview
Using a model created by the South Dakota Investment Council, the Foundation's Investment Management Committee helps guide the asset allocation within the Long Term Portfolio.

Fiscal Year in Review
Fiscal year 2023 began with a rocky start in both the domestic and international markets. The S&P 500 posted a negative return for the quarter ending on September 30, 2022. The quarters that followed showed less volatility and improved returns. The 12 month period ending June 30, 2023, posted a return of over 19% for the index. International markets, namely developed markets, performed much in the same fashion. Emerging markets posted a positive return for the fiscal year, but lagged domestic markets significantly.
The Sioux Falls Area Community Foundation's Long-Term Portfolio did not adjust its tactical target at any point during the fiscal year. With an equity allocation of 65%, the portfolio lagged its benchmarks with higher equity allocations. The portfolio continued to favor international investments over domestic, with a heavier weighting to developed markets rather than emerging. With the interest rate environment, the portfolio was able to capitalize on its 14% cash position.

Looking ahead, the Investment Management Committee will continue to inform decisions based on the model, employ a disciplined management strategy, and focus on long-term results.
As markets allow, the committee with look for strategic opportunities while monitoring inflation, interest and various economic indicators.
Long-Term Portfolio Overview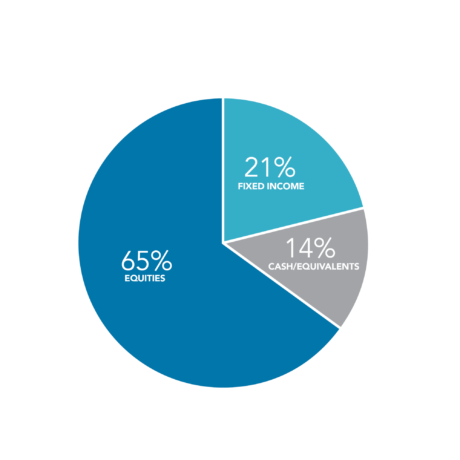 Current Portfolio Allocation
Tactical targets by asset class as of June 30, 2023.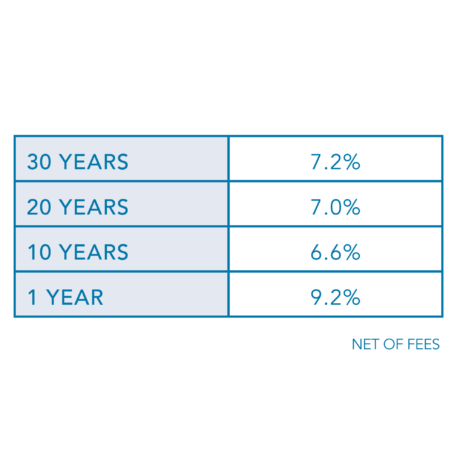 Compound Annualized Returns
Long-term portfolio returns as of June 30, 2023.
Our Investment Management Committee
We're grateful to the following individuals who volunteer their time and expertise as current members of our Investment Management Committee:
Sarah Madison (Chair)
Todd Ernst
Ben Wiener
Suzanne Veenis
Angeline Lavin
Jared Edelen
Scott Van Horssen