Why the Future of Sioux Falls Depends on What's Happening After School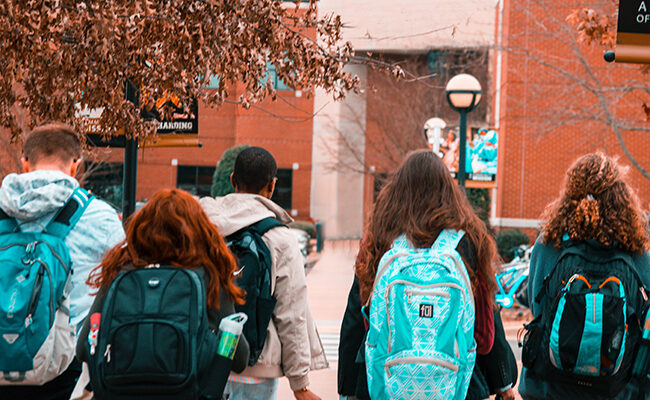 If you have school-age kids, you've likely been following the news about changes to after-school and summer care announced earlier this year by the Sioux Falls School District and the City of Sioux Falls.
But, if you don't have kids in school, you may not have paid these changes much attention.
I'm here to tell you that what's happening to our kids after school and in the summer affects everyone in our community — whether you have school-age kids or not. That's because if kids aren't being cared for, nurtured, and inspired after school and during the summers, they're less likely to succeed on all fronts —academically, socially and economically.
Simply put, if we can provide better care for our kids today, we'll create better adults who will be better equipped to strengthen and advance our community tomorrow. We'll decrease crime and improve safety. We'll develop our workforce and grow our economy. We'll enhance and enrich our community in ways we can't even imagine.
So if you haven't been following along, here's a quick update on the evolution of after-school and summer care for elementary-aged kids in Sioux Falls, along with ideas for how we might apply the same approach to our middle schools.
Community Learning Centers (CLCs) were introduced earlier this year as the new model for after-school and summer care for elementary school students. CLCs are now located in each of the city's elementary schools and offer learning opportunities, enhancement activities, and skill development for kids after school and during the summer.
The school district partners with community providers including the Boys & Girls Clubs of the Sioux Empire, EmBe, Volunteers of America Dakotas and the YMCA to staff each CLC. These partners not only provide quality care for our kids, they also offer enhancement activities and interest clubs that help students engage in STEM, sports, dance, cooking, life-skill development, and more. Homework help and directed tutoring programs are also available.
The Community Learning Center model — a good one for a host of reasons
The CLCs work because they provide access, they create opportunities, and they operate efficiently.
Previously, families of elementary school students had a number of options when it came to after-school and summer care. However, these were either cost prohibitive or transportation was a major barrier.
The tuition system for CLCs, however, is designed to provide access for all. It's based on a sliding scale that weighs household income and what's considered affordable for household size, and also offers scholarships to bridge the gap — scholarships that are supported by the Access for All Fund held here at the Sioux Falls Area Community Foundation. Because CLCs bring services to the students at each school, transportation is no longer an issue.
To date, the school district is seeing great success with the CLC model, reporting a significant increase in attendance in after-school activities compared to last year. This is fantastic news not only for our elementary schoolers, but for our entire community.
For middle schoolers though, it's a different story. That's because the CLC model hasn't made its way to our middle schools yet.
After-School and Summer Care for Middle School Students
Today in Sioux Falls, middle school students have low utilization rates of our community's after-school programs — much of which has to do with transportation challenges and cost barriers. That's concerning because we know when middle school students are unsupervised, they are at greater risk for engaging in unhealthy and unsafe activities.
That's why I was excited at the chance to join others from our community on a visit to Omaha, Nebraska, last month to tour a new concept there designed to provide accessible after-school and summer care for middle school students.
At Bryan Middle School and at Millard Central Middle School in Omaha, the Boys and Girls Clubs are actually attached to the schools. In each example, middle schoolers are drawn to intriguing and exciting programs like a state-of-the art innovation center that offers kids a chance to learn 3D fabrication, programming, robotics, coding, textile design and more. Kids can also access the gym and athletic programming.
At Bryan and Millard Central middle schools, students are able to stay on-campus after school in safe environments where they're cared for, nurtured and inspired. It's an exciting model that's already showing positive results. Those we visited with said students who utilize the on-campus model for after-school care are performing better in school, they're more engaged socially, and they're envisioning possibilities for their futures.
We need that here — for our kids, and for the future of Sioux Falls.
I'm excited to share that a model like this is within reach for our community and you'll be hearing more about this in the coming days. It will be great news for our kids, and for our community.
If you're interested in learning more, contact us today.